Planets defeated by Aliquippa in WPIAL 4A semifinal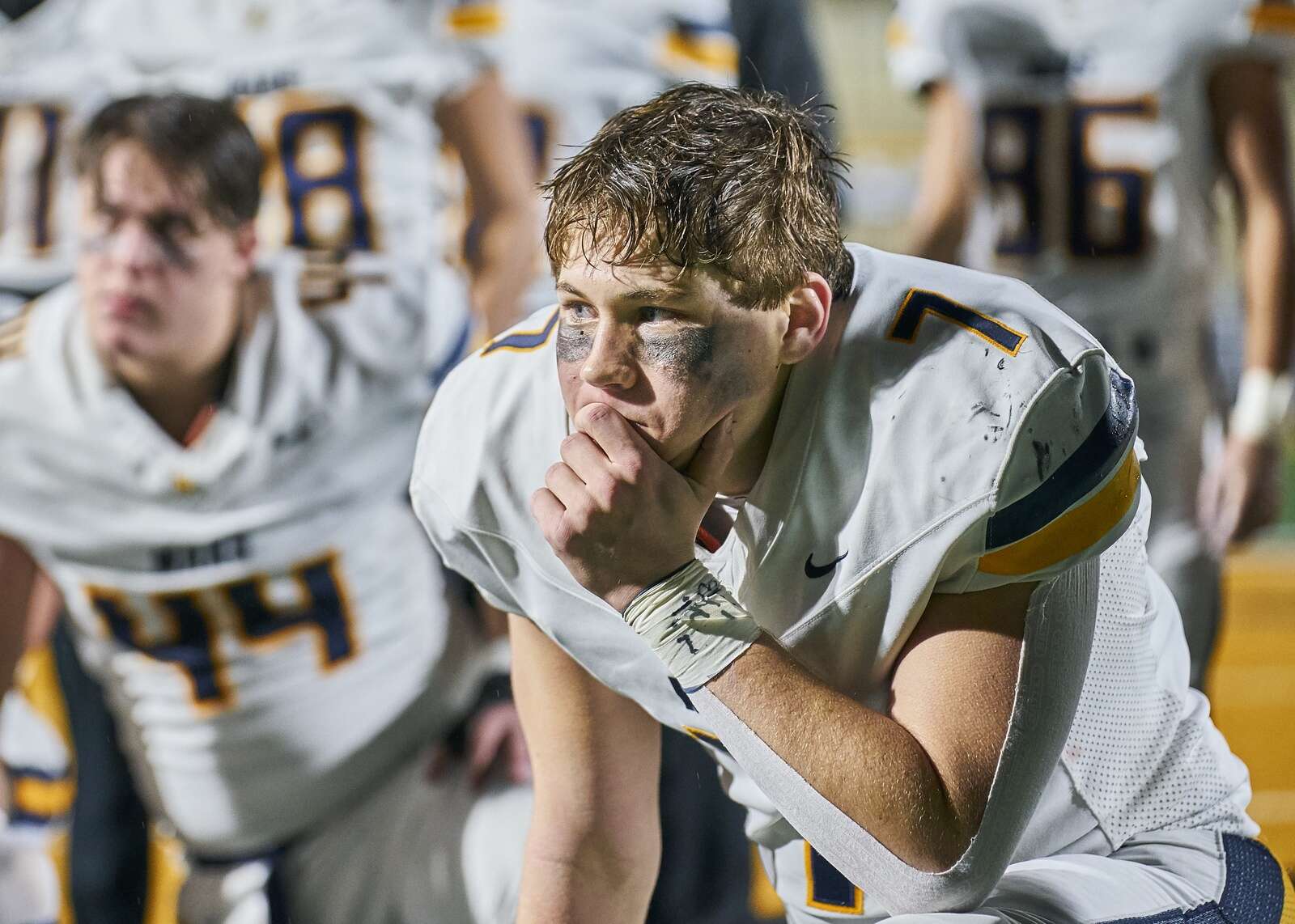 WEXFORD — Opening-drive touchdowns sometimes set the tone for a game. In Friday's WPIAL Class 4A semifinal against Aliquippa, it proved to be the high-water mark for Mars.
A 14-play, 65-yard march capped by Evan Wright's 1-yard scoring run gave the Planets an early 7-0 lead. But gaining yards would be increasingly difficult and scoring altogether unattainable for the Planets when the game's outcome was still in doubt.
The Quips scored 40 unanswered points en route to a 47-24 victory at North Allegheny's Newman Stadium.
Aliquippa's response to Mars' fast start began on the ensuing kickoff when Arison Walker raced 84 yards for a touchdown. The extra-point attempt was blocked, but the Quips had snagged momentum they would not give up until the result was well in hand.
"We've been here before and we know teams are going to make plays and score," said Aliquippa coach Mike Warfield. "We watched the film on Mars and knew what they wanted to do."
Mainly, the Planets (10-3) wanted to get the ball to Wright, their 1,800-yard ground-gainer. On the second play of the game, however, he injured his ankle while catching a 30-yard pass from quarterback Luke Goodworth. Wright left the game momentarily before returning to score the first touchdown of the game.
"He wasn't the same after that," said Mars coach Eric Kasperowicz. "They (Quips) come back and score quickly, we have a number of three-and-outs and things just started to snowball on us."
The defending WPIAL champion Quips (11-0) scored four offensive touchdowns before the first half was through. Included was a 73-yard jaunt from star running back Tikey Hayes and a 78-yard pass from Quentin Goode to John Tracy as Aliquippa owned a 34-7 lead at the break.
Desperate for a spark, the Planets attempted an onside kick to begin the second half, but Tekoah Gilbert recovered for the Quips. Two plays later, Hayes found the end zone from 48 yards out.
Hayes finished with 197 yards on 14 carries.
"We were the more physical team in almost every game this season," Kasperowicz said. "Tonight, they were definitely the more physical team. We didn't tackle well."
Mason Childress booted a 34-yard field goal for Mars in the third quarter. In the fourth, Goodworth connected with Liam Hein and Cole Yoshioka on touchdown passes from 40 and 3 yards, respectively. The latter toss came on the last play of the game.
Wright fought for 55 yards on 19 carries.
"I'm proud of our guys for playing hard the whole game and it showed with that last touchdown," said Kasperowicz. "As a program, we still have a long way to go, but getting to 10 wins just two years after winning one game, this was a tremendous season."
Mars 7 0 3 14 — 24
Aliquippa 12 22 6 7 — 47
First Quarter
M — Evan Wright 1 run (Mason Childress kick), 6:54
A — Arison Walker 84 kickoff return (kick blocked), 6:40
A — Cameron Lindsey 24 pass from Quentin Goode (pass failed), 1:57
Second Quarter
A — Tikey Hayes 73 run (run failed), 11:05
A — John Tracy 78 pass from Goode (Jayace Williams pass from Goode), 8:41
A — Lindsey 4 run (Cleaster Longmire pass from Goode), 3:09
Third Quarter
A — Hayes 48 run (pass failed), 11:18
M — Childress 34 field goal, 7:31
A — Walker 26 pass from Goode (Malachi Shegog kick), 3:57
Fourth Quarter
M — Liam Hein 40 pass from Luke Goodworth (Aidan Alessio pass from Goodworth), 4:16
M — Cole Yoshioka 3 pass from Goodworth, :00
Individual Statistics
Rushing: Mars, Evan Wright 19-55, Mason Childress 5-10, Luke Goodworth 4-(-8). Aliquippa, Tikey Hayes 14-197, John Tracy 10-50, Cameron Lindsey 3-14, Tekoah Gilbert 3-35, Marques Council 2-(-8), Cameron Cannon 1-(-2), Keon Lee 1-0.
Passing: Mars, Luke Goodworth 11-28-113-0. Aliquippa, Quentin Goode 9-12-168-0, Marques Council 0-1-0-1.
Receiving: Mars, Evan Wright 4-33, Blake Yates 1-9, Cole Yoshioka 3-15, Ethan Kresinski 1-(-1), Jacob Maple 1-17, Liam Hein 1-40. Aliquippa, Josh Lay 1-6, Cameron Lindsey 3-41, John Tracy 2-82, Demarkus Walker 1-10, Arison Walker 2-29.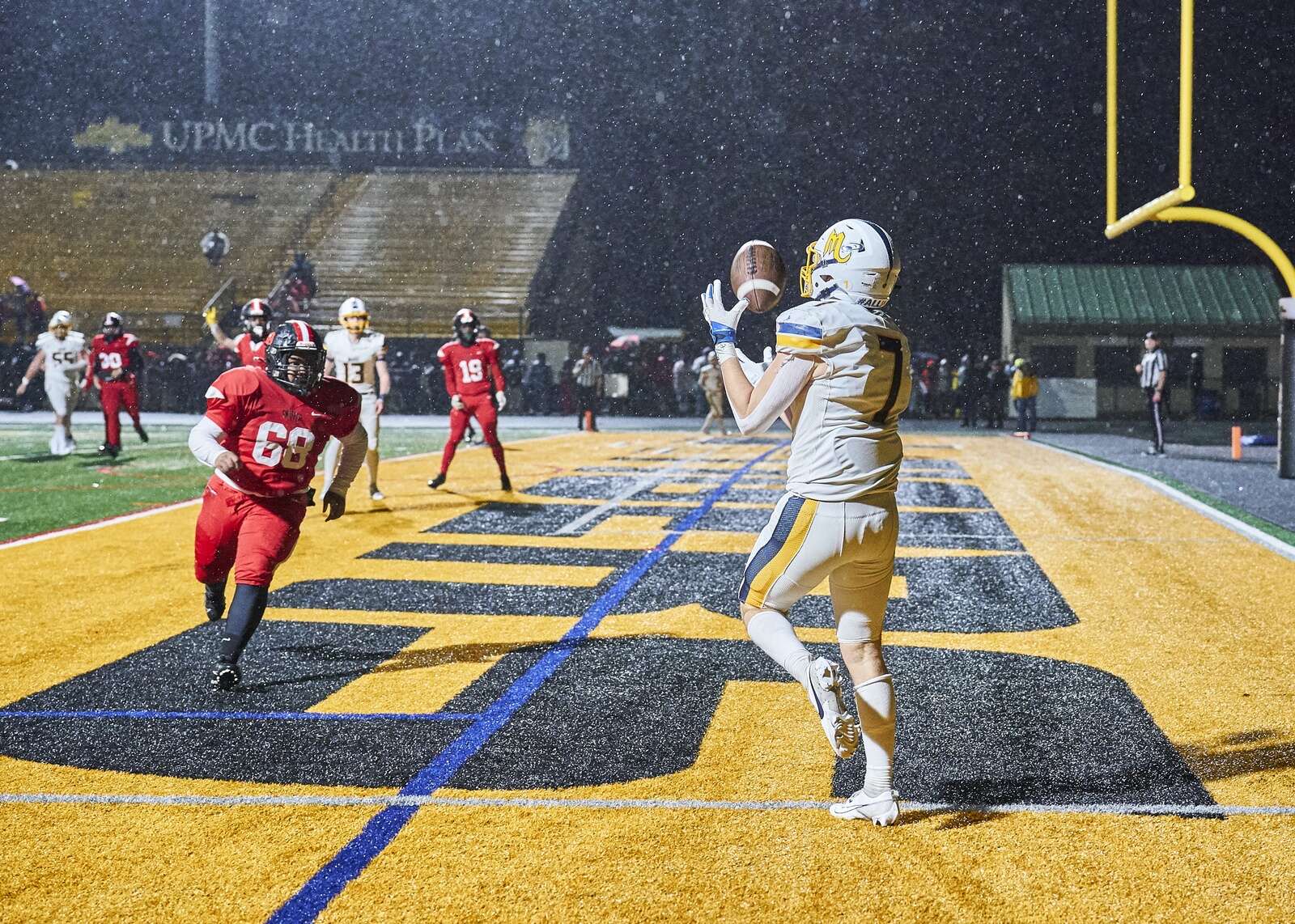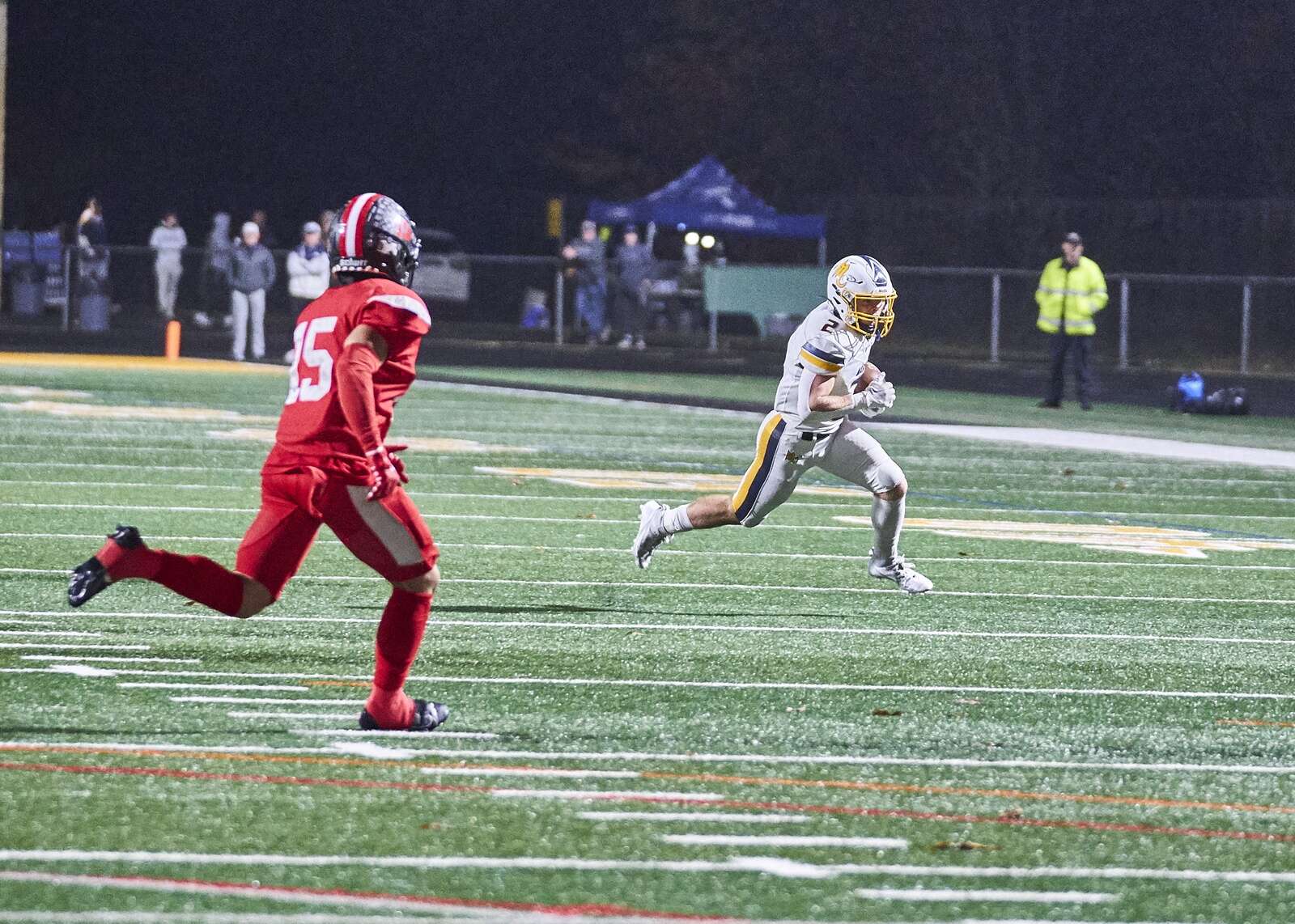 More in Sports