Volunteers, board members keep things running at Lifesteps
Labor of Love
Behind every great nonprofit are dedicated volunteers putting in the hard work to help it succeed.
In the case of Lifesteps, it was a band of determined volunteers who started the organization and kept it running for many years.
Their shared passion for a cause and willingness to devote their energy and skills to launch the earliest version of the organization is a large part of the reason it's celebrating 100 years of service to the community.
"We couldn't operate without both dedicated and committed staff and volunteers," said Karen Sue Owens, Lifesteps president and chief executive officer. "We're only as good as the people who are here to serve."
In 1923, local Rotarians decided they wanted to do more to help the children in their community who were suffering from polio. The National Society for Crippled Children was born out of their efforts. The umbrella organization and its local chapters later became known as the Easter Seal Society.
"Rotarians were the beginning through their volunteerism in providing children with polio with the services they needed," Owens said. "They partnered with the families of these children."
Together, the Rotarians began doing more than volunteering to help the children find the services they needed and to get to therapy appointments in Pittsburgh. They began raising money so they could eventually sponsor local clinics. It was a life-changing moment in the organization's 100-year history.
"Most people in the 1920s didn't have cars and still relied on horses and buggies to get to many places, so a 30-minute trip to Pittsburgh took much longer back then," said John Ross, vice president of marketing and development for Lifesteps. "Transportation and getting to Pittsburgh was no easy task. A lot of these families didn't have the wherewithal to get the treatment their children needed."
Over the years, Rotarians held many fundraisers to obtain the money they needed to fulfill their vision. One of the most popular — that still endures today — is the Election Day pancake festival. It started 64 years ago and is one of the most successful fundraisers for Lifesteps each year.
Millie Pinkerton is a longtime Rotarian and pancake festival volunteer. She and her late husband, Dale, are the embodiment of the Rotarian motto, "Service Above Self." The duo would work tirelessly to raise money for the organization because they believe in its vision.
She and her husband were named recipients of the Lifesteps Star Award three years ago during the annual STAR Gala.
Pinkerton said she encourages others to do what they can to support this valuable community resource.
"Help them monetarily — and if you can, voluntarily — to improve the quality of life of the residents in our community," she said. "They're helping so many people in so many places. If we didn't have Lifesteps, there'd be many people without the help they need."
Another longtime Lifesteps volunteer is Jeanne McLaughlin. She's the most tenured board member, with 35 years of service.
McLaughlin joined the board when the organization was still under the Easter Seal Society umbrella. The reason she continues to volunteer her time has everything to do with the vision and dedication of the nonprofit.
"They want to help people with life-changing needs," she said. "What has kept me on the board all this time is the leadership, the management of Lifesteps.
"Karen Sue Owens is doing a fantastic job. She works so hard. She's so dedicated. She feels it's her calling from God to be working for this organization and it's truly inspiring."
During her time on the board, McLaughlin considers building the center on Eberhart Road and the rebranding to Lifesteps as two of the nonprofit's biggest accomplishments.
Rebranding required a solid support system to succeed. The organization formally changed its name to Lifesteps in 1994. Other accomplishments of note she is proud to have witnessed as a board member include the expansion of six community centers and the 51 residential homes that provide 24/7 care.
Board members meet five times annually, holding meetings that can last up to five hours. Although it's intense and requires a significant time commitment, McLaughlin said she wouldn't have it any other way.
"When (Lifesteps) sees a need in the community, they try to fill it," she said. "As long as they're searching for new programs, new needs, I think they'll just keep going strong."
Alison "Mickey" Bell has served Lifesteps as a volunteer board member since 2018. She also is a STAR Gala co-chairwoman. It was through her volunteerism with the gala committee that she learned about the board vacancy she now occupies.
She confirmed McLaughlin's assessment of intense board meetings. However, she said it's also one of the most rewarding experience she's ever had.
"The relationship between the Lifesteps leadership team and the board members is so cohesive," Bell said. "Everybody is truly working for the greater good of the organization and the families it serves.
"It's been humbling to see an organization that started off as Easter Seal Society and has changed and adapted to be bigger and better than ever, with the whole goal of serving others, Bell said. "I don't know how it can't help but make you more passionate about serving this organization."
Bell said she believes Lifesteps can continue to make a difference in the Butler community for years to come if it sticks with the mantra of serving others.
"The main vision — their North Star — is always going to be the individuals and families that Lifesteps serves. How they adjust and adapt will be determined by what's happening in the world."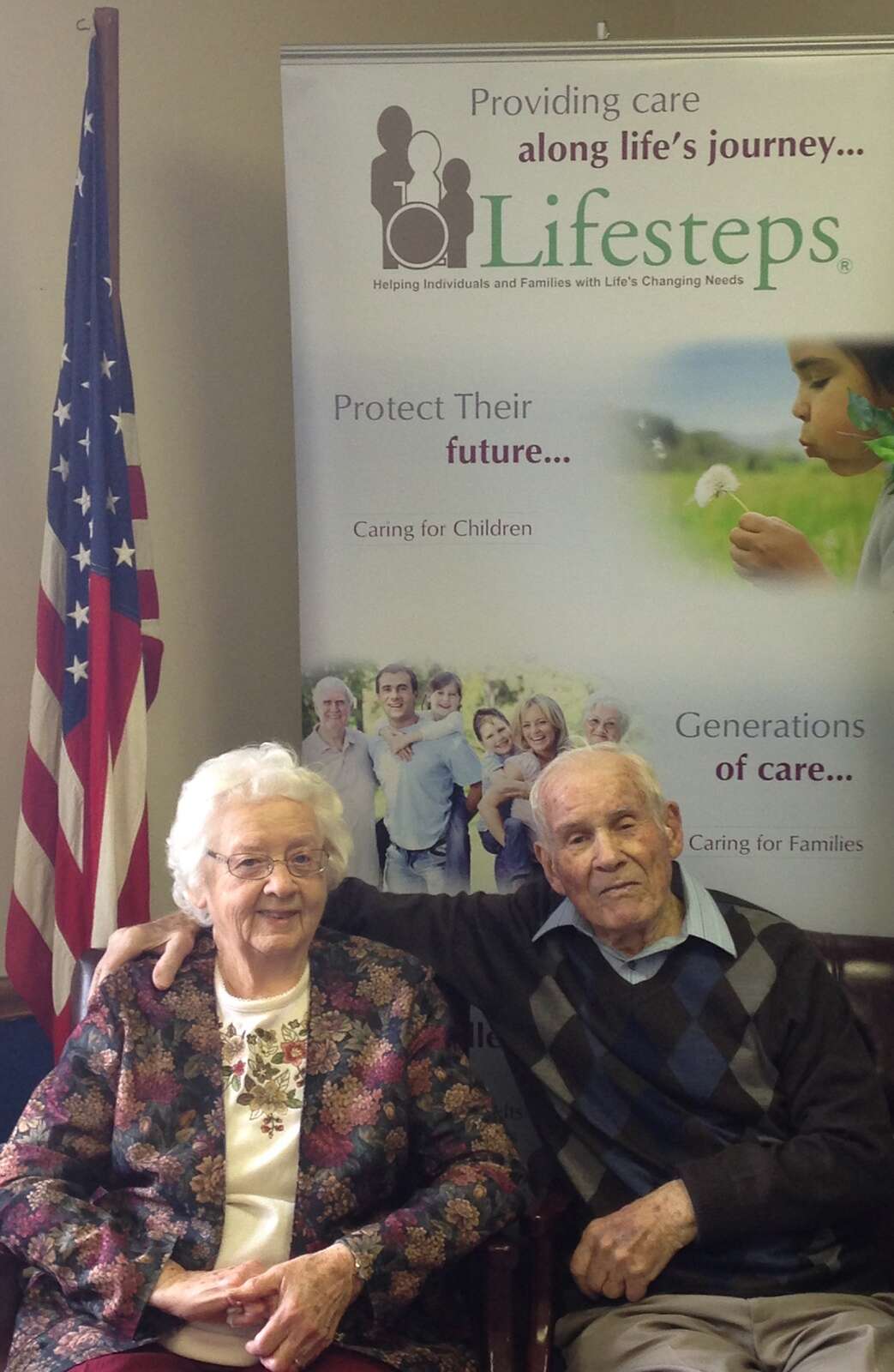 More in Special Sections