Pickleball has people on the move
Age range continues to expand for fastest-growing sport in America
Pickleball, anyone? It's beginning to seem like pickleball, everyone.
A cross between ping-pong and tennis, a typical pickleball match lasts 12 to 15 minutes. The net is 34 inches high, and 90% of matches played are doubles, where each player stands in an area measuring 10 feet by 15 feet.
A pickleball is a yellow, hollow, plastic ball. Paddles look like oversized ping-pong paddles, and a pickleball court is roughly a quarter size of a tennis court — and the sport is growing like wildfire.
The Cranberry Township Pickleball Association (CTPA) began with 50 members a decade ago. It has 1,756 members now.
More than 100 people play pickleball on the indoor courts at the Butler YMCA regularly.
A pickleball group was formed at Ritts Park — where it plays every Monday, Wednesday and Friday morning, weather permitting — and has been gaining members by word-of-mouth.
Brandon Mackie, co-founder of Pickleheads, a national organization designed to promote the sport, said "the magic of pickleball is it's easy to learn, but hard to master. Beginners can go out their first time, learn the game, have fun, and even win a few games.
"But advanced players stay challenged and keep coming back for more. This dynamic is a big reason why pickleball continues to grow like crazy."
Mackie said pickleball participation is nearly twice that of tennis and just shy of running and cycling in terms of the most popular participation sports in the country.
Franklin Township resident Sheila Abraham was one of the first players to help bring the sport to Butler. She plays regularly with a group at Ritts Park.
East Brady resident Jackie Bullman started a small group of pickleball players at Ritts Park in April 2019, and the number of players there has steadily grown since.
"I learned the game 10 years ago when I was in Florida," Abraham said. "It was mostly retired people down there playing. When I came up here, I wanted to be part of a pickleball group.
"The friendships you make are incredible. You play with and against different people all the time. We teach the game to newcomers, hand someone a paddle and ball and we get to it. It's an easy game to pick up, and it's good exercise."
The Ritts Park group varies day to day.
"Some days we'll get 12 to 17 players, other days 24 to 36," Abraham said. "People play for a while, rest for a while."
Cranberry Township resident Bill Billeter, 75, teaches the sport to newcomers.
"I did it as a volunteer at first," he said. "Back in 2010, when we got this (CTPA) started, we had three courts and 13 or 14 people. I taught three adult divisions, and the classes were two hours long.
"It's just snowballed from there."
Billeter is one of a few instructors in the CTPA. While the bulk of pickleball players in Graham Park come from the Cranberry area, many come from towns outside the immediate region.
"They come in from New Castle, Monroeville, all over," Billeter said. "Pittsburgh has tournaments involving 250 players or more. Pickleball is growing all over the place."
Adams Township resident Bob Lally, a member of the CTPA, said there are association members from the South Hills and West Virginia who come to Cranberry to play.
CTPA players are given a player rating based on their ability and are matched with players of similar skills.
"It's a great system," Lally said. "You have to schedule court time ahead because so many people want to play. I play golf, too, and generally have to find people to play with and the golf handicaps may be totally different.
"With the pickleball setup, I can call and schedule a court any time from 7 a.m. to 10 p.m. and will be matched with somebody for a competitive game. I can work my pickleball schedule around my work schedule."
Scott Zachewicz, a Beaver Falls resident and CTPA member, echoed those sentiments.
"When you're in a competitive match, it's so much more fun," he said. "Most pickleball players I've come across are former tennis players or they play ping-pong. Pickleball is like a giant version of ping-pong.
"Then there's the social part of it. We're usually here for two hours and a match is over in 15 minutes, so you wind up playing against a lot of people. You meet new people all the time."
While the sport was primarily played by senior citizens a few years ago, that dynamic has changed. Billeter indicated there's been an influx of players in their 20s and 30s during the past three years.
Bruce Mazzoni, co-director of the CTPA, said players must be 18 to join the CTPA, and the membership ranges to players in their 80s.
The average age is 50.
"The sport grew so quickly that we had to suspend adding members for a while because we didn't have enough courts to satisfy the demand," Mazzoni said. "It's a social game that can be picked up quickly."
An additional eight courts are being planned for Graham Park, but may not be installed until sometime in 2025. The indoor bubble officially opened Oct. 23 and already is booked for much of the winter.
Like tennis, pickleball paddles vary in price, CTPA co-director Barry Watkiss said. A cheaper paddle is around $18, while the best paddles cost $50 to $75. A pickleball itself costs $3.
Watkiss believes the COVID-19 pandemic helped jump-start the pickleball craze.
"The game seemed to take off then," he said. "It was word-of-mouth, friends telling friends … That's when a lot of people realized what a great sport it is. For a while, we were getting dozens of new members per week."
Mackie agrees with the correlation between the pandemic and the increased popularity of pickleball.
"Pickleball's popularity exploded during the pandemic, when many Americans were looking for responsible ways to socialize and stay active," he said. "But that was only the beginning — pickleball's growth has continued even as lockdowns have ended and normal life has resumed.
"Pickleball is a sport for all ages," Mackie said. "Anyone from age 5 to 95 can play and have fun. This makes pickleball the perfect activity for families, especially around the holidays."
Pickle mania: Pickleball is growing in popularity across the country and Butler County
---
Pickleball is the fastest-growing sport in America, with an estimated 36.5 million players and 10,325 pickleball facilities nationwide.
The sport was invented by three vacationers on Bainbridge Island, near Seattle, in 1965.
There are five pickleball locations in the immediate Butler area: Butler YMCA (indoor), Institute Hill Playground, Ritts Park, Butler Memorial Park and Butler Township Park.
Pickleball courts also are available at Lakevue Athletic Club in Valencia and at Graham Park in Cranberry Township. The Cranberry Township Pickleball Association has 19 courts in Graham Park, including six inside an inflated bubble for play throughout the winter.
There were an estimated 3.1 million pickleball players in the United States in 2017. That number ballooned to 4.8 million in 2021 before exploding to more than 36 million today.
Pennsylvania has 407 pickleball courts, giving the Keystone State the 11th most courts in the country. Florida has the most courts at 1,013, followed by California with 997. North Dakota has the least at 37.
* The facts listed above are from Pickleheads, a national pickleball organization designed to help players find courts, organize sessions and connect with local players.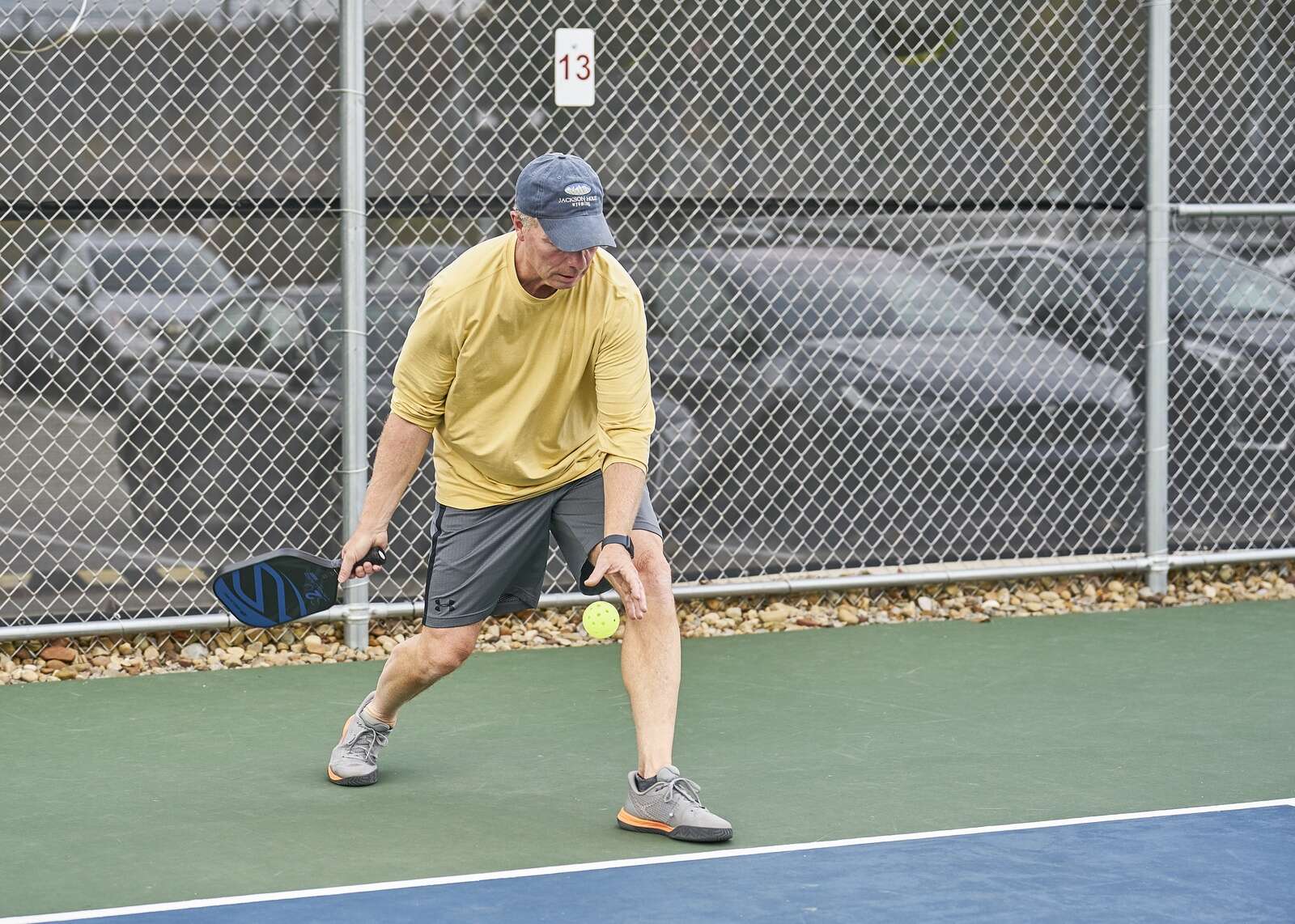 More in Community