Cranberry's Hensler relishes teaching pickleball
Promoting Active Lifestyle
CRANBERRY TWP — From participating in sports herself to coaching and becoming a certified personal trainer and exercise instructor, Kathy Hensler loves being on the move. Helping others realize the benefits of an active lifestyle is very important to the Cranberry resident and the sport of pickleball has given her yet another opportunity to do so.
First giving lessons at the Rose E. Schneider Family YMCA last fall, Hensler recently began instructing players at Graham Park for the Cranberry Township Pickleball Association.
"I learned the game three years ago from Joy Brewer, who is a U.S.A. Pickleball referee and also involved with CTPA," Hensler said. "My first impression was that it was very fun. Whether you have a good day or bad day on the court, you want to play again. It's very addictive."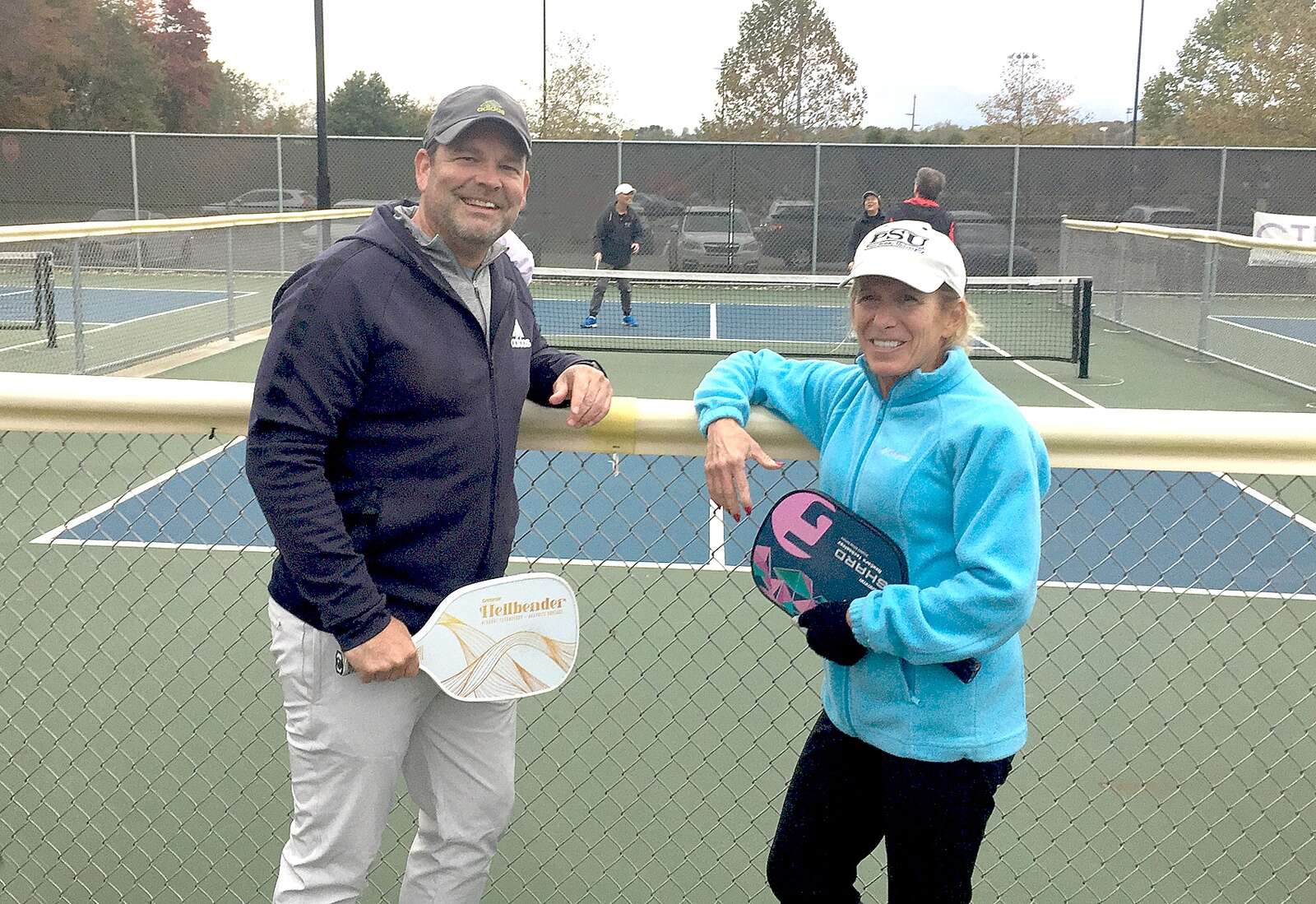 Bruce Mazzoni, co-director of CTPA along with Barry Watkiss, said Hensler has been a perfect fit as an instructor for the association.
"We knew of Kathy and her background," Mazzoni said. "We started her out on a trial basis and she has done a great job increasing people's interest in the sport."
Hensler grew up in Leetsdale.
"I was always outside playing something at the playground and on the courts. It's a small town and that's just what we did," she said.
She previously played tennis, softball and basketball and she coached soccer, softball and basketball while her children were growing up. Those experiences have aided her with instructing pickleball players of different skill levels.
She is the Healthy Living Director at the YMCA, where she gives pickleball instruction once every week. At Graham Park, she does so twice per week. Players range in age from 25 to 75. Within CTPA, players are rated in six different skill levels, starting with beginner.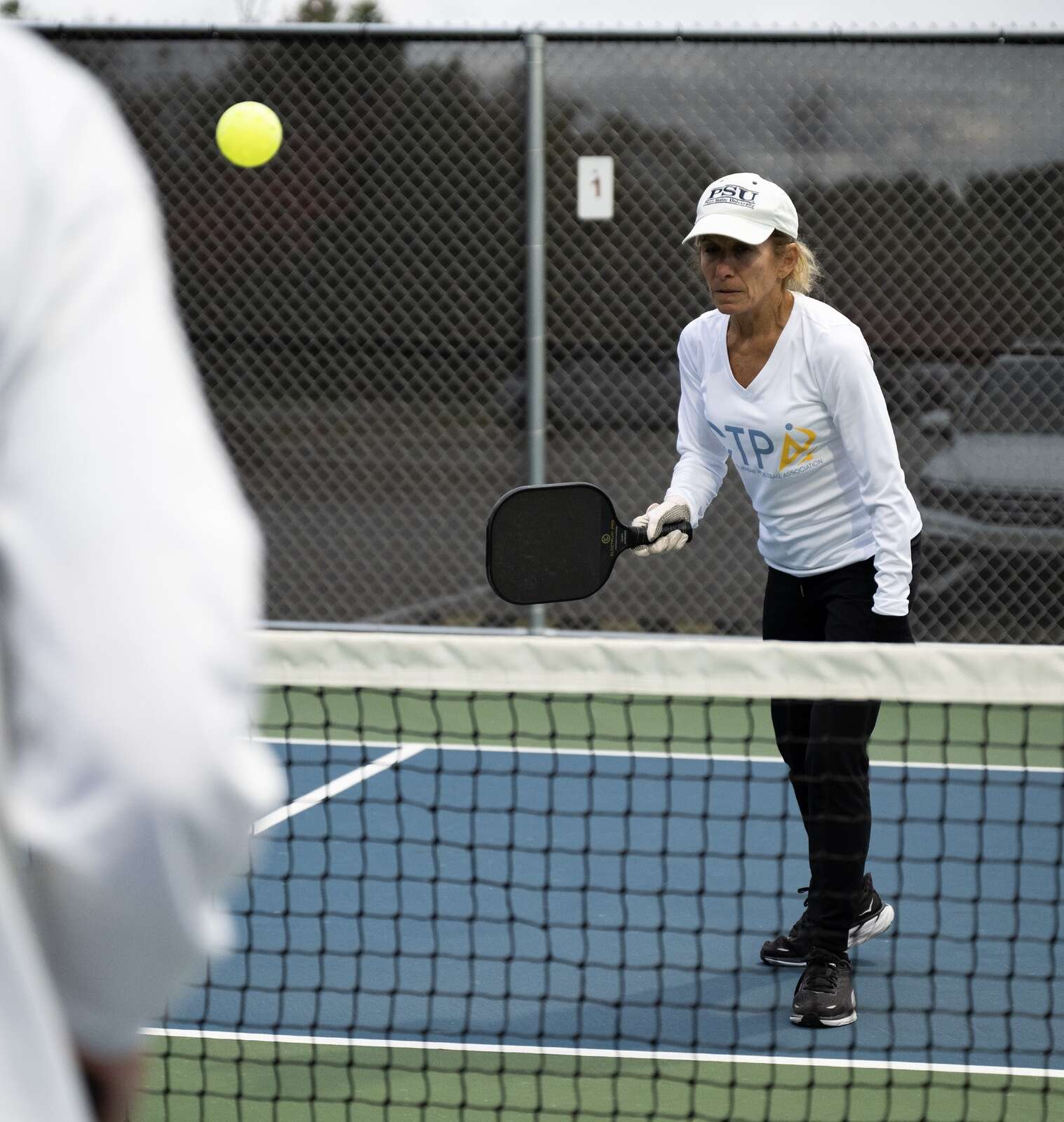 "If someone already has good hand-eye coordination, previous racket experience from tennis or pingpong, that helps," she said. "For beginners, the first things they learn are how to position their bodies and how and when to hit the ball.
"Anybody who can pick up a paddle can learn the sport rather easily and have fun with it. If they want to become a more competitive player, that takes more time."
Her involvement in the sport is not limited to instruction. Hensler said she plays three or four times per week.
"There's always room to grow and new ideas," she said. "Keeping up with younger players is a challenge and I love a challenge."
Hensler credits others for the ever-growing interest in CTPA.
"I'm just one of 30-plus instructors here," she said. "Bill Billeter (founding member), Bruce Mazzoni, Barry Watkiss, Jake Miller (instructor), they all have more important roles than me. I am grateful for the opportunity to help out because I love meeting new people and helping them improve their game."
CTPA is in its sixth year.
"When we started, we had four instructors," Mazzoni said. "We were dealing with limited court space at the time, but have expanded since then. We now have hundreds of people being taught by 35 instructors."
Participation benefits many people not only physically, but also mentally and emotionally.
"It's satisfying when I see the light bulb go off with people, when they understand something about the sport itself and how to play it," said Hensler, "but there are those who simply want to find something they enjoy. Some of them recently lost a spouse and are looking for something to do and people to connect with.
"My passion is to help people achieve success in health and wellness through exercise, fitness, nutrition and healthy habits. If that path brings them to pickleball, I would love to whack balls with them."
More in Community