Mars seeks to break Moon's confidence Friday night
Momentum Busters
After an 0-3 start to the season, Moon's football team received a huge confidence boost last week when it pulled off a 14-13 upset of Penn Hills.
"Penn Hills is one of the top-ranked teams in the state in Class 5A," said Mars coach Eric Kasperowicz. "A team can gain a tremendous amount of momentum from winning a game like that."
Kasperowicz is hoping the momentum is short-lived as his Planets prepare to take on the Tigers with a 7 p.m. kickoff Friday at Moon Stadium.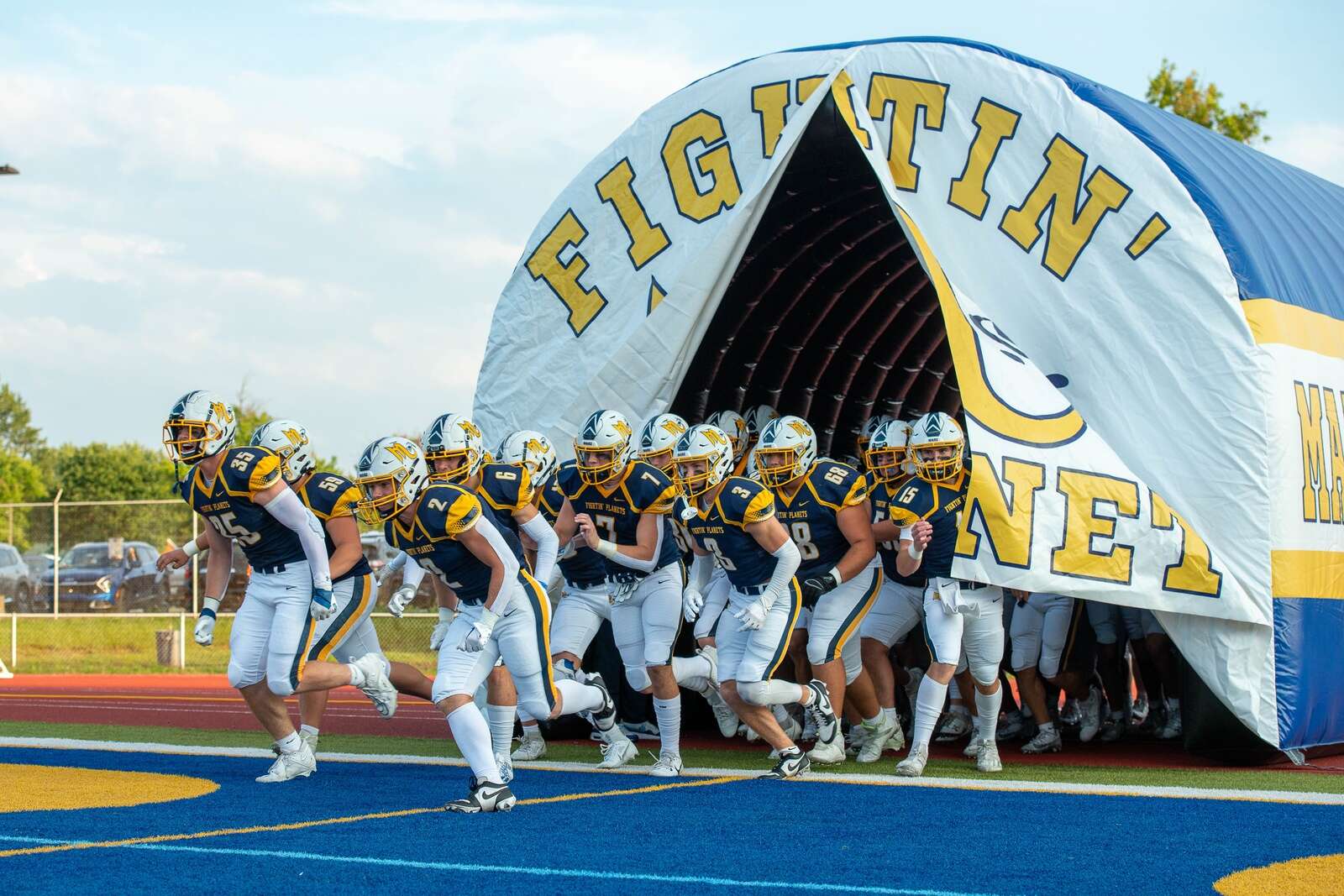 Prior to the victory over Penn Hills, Moon lost three games by a combined 20 points to teams that currently have a cumulative record of 9-3 — West Allegheny, Montour and Mt. Lebanon.
"The win has definitely affected the players," said veteran Moon coach Ryan Linn. "They're more loose in practice and having fun. But they also have more confidence in their abilities."
Making his return to Moon's lineup will be sophomore quarterback Andrew Cross, who missed the last two games with injury.
"We have three guys who have taken snaps for us this year, but Andrew is the most complete of the group," said Linn. "He's got a good football IQ and doesn't show emotion. He's a flat-liner and it drives me nuts because I think there should be some emotion there."
Prior to his injury, Cross completed 10 of 21 passes for 140 yards, one touchdown and one interception.
Senior running back Josh Bladel rushed for 134 yards against Penn Hills, including a 74-yard scoring run that, along with the extra point, put the Tigers up for good late in the fourth quarter.
Kasperowicz is confident in his team's defense, a unit that has given up one score in each of the last three games.
"We're playing equally well against the run and pass and that's what you need to play great defense," he said.
End Connor Hartle, linebacker Jacob Maple and strong safety Mason Childress were leaders on last year's defense and each is again playing very well, but Kasperowicz pointed out others contributing to the unit's dominant play — linebacker Cole Yoshioka, cornerbacks Nate Ewing and Brady Jordan and free safety Eric Kasperowicz.
"When one guy doesn't do his job, it can mess things up for everybody. But when they're all doing things right, it can turn into something special," said Coach Kasperowicz.
Offensively, the Planets are very balanced, averaging 209 passing yards and 171 rushing yards per game.
Starters on the offensive line for Mars include center Adam Budzilek, guards Isaak Winters and Colton Ewing and tackles Sean Franklin and Jameson Astarb.
"You're only as good as your offensive line and right now, this group is tremendous,"
said Kasperowicz.
Mt. Lebanon (3-1)
at Seneca Valley (0-4)
7 p.m., Friday
Last week, Mt. Lebanon suffered its first loss of the season, a 49-0 defeat to Central Catholic; SV lost 35-13 to Pine-Richland.
Mt. Lebanon's offense relies heavily on the run and is led by Fred LaSota's 320 yards on 56 carries. ... The Blue Devils have attempted just 45 passes in four games.
SV is averaging 200 yards of offense per game. ... The Raiders have been outscored in the second quarter this season by a cumulative score of 69-10. ... QB Sean O'Shea leads the Raiders in rushing with 172 yards and has passed for 334.
The Raiders defeated Mt. Lebanon 24-6 last year.
North Catholic (2-2)
at Kiski Area (1-3)
7 p.m., Friday
North Catholic shut out Highlands 19-0 last week. Kiski lost 35-26 at Hampton.
Trojans' junior TE Brady O'Hara is averaging 21.1 yards per catch (11 for 232) and has scored two TDs. ... Last week, North's defense held Highlands star RB Luke Bombalski to 44 yards on 15 carries.
Kiski allowed 224 rushing yards to Hampton's Brock Borgo last week. ... Cavaliers WR Andrew Finney caught seven passes for 162 yards and three TDs (14, 69, 41) in the loss.
North topped Kiski last year by a score of 33-21.
Union/A-C Valley (2-2)
at Kane (0-4)
7 p.m., Friday
Union/A-C Valley upset Brockway 12-7 last week; Kane dropped a 26-14 decision to Ridgway.
Brockway was the 6th-ranked Class A team in the state (Pa. Football News) before losing to Union/A-C Valley. ... Falcon Knights' junior Owen Bish, who was competing for the starting QB spot in preseason camp, has 137 rushing yards and a TD on 22 carries along with catching five passes for 114 yards and another score.
Kane QB Kyle Zook passed for one TD and ran for another in last week's loss. ... His teammate, Dan Anderson, caught seven passes for 104 yards and a TD.
The Falcon Knights handed Kane a 37-19 loss in 2022.
Freeport (2-2) at
Mt. Pleasant (3-1)
7 p.m., Friday
The Yellowjackets suffered a 52-16 loss to visiting Armstrong last Friday; Mt. Pleasant beat Valley, 25-6, on the road.
Freeport hits the road after their worst home loss in terms of score difference since losing to Valley, 40-0, on Sept. 20, 2013. ... The 'Jackets are 8-2 in their last 10 away matchups. ... Cyprian Selinger had a 92-yard kick return for a TD against the River Hawks last week, while Madden Wisniewski reeled in Freeport's only other TD.
The Vikings are on a 3-game winning surge, having also beaten McGuffey and Yough. ... Garrett Eicher (295 yards rushing on 52 totes) and Jackson Hutter (230-24) lead Mt. Pleasant in rushing. ... Cole Chatfield plays QB, passing for 522 yards and 6 TDs so far.
Freeport defeated Mt. Pleasant, 24-6, last year.
Northgate (2-2) at
Summit Academy (0-4)
12:30 p.m., Saturday
The Knights are still looking for their first win after dropping a 42-6 decision to Rochester; Northgate lost, 55-6, to South Side.
Summit Academy has been outscored, 191-47, this season. The Knights have been held to 6 points or less in 2 outings. ... Summit Academy hasn't won a home game since it beat Valley, 14-0, on Oct. 12, 2019.
Through 3 weeks, the Flames ran the ball 110 times as compared to putting it in the air just 20. ... Over that same stretch, Austin Mitchell rushed for 320 yards and 5 TDs on 31 carries.
Northgate won last year's meeting between these teams, 33-0.
More in Sports