Visiting nurses can help keep seniors in their homes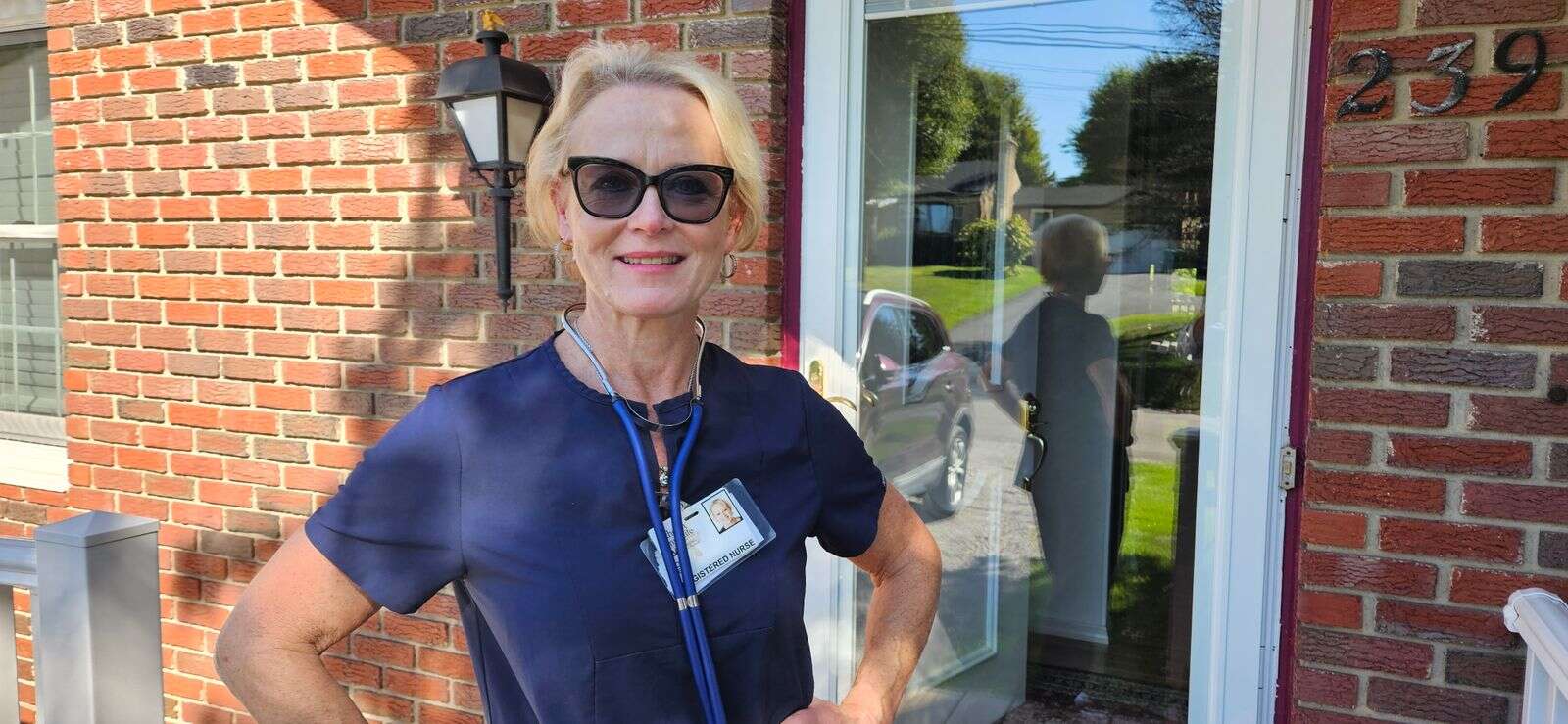 For more than a decade, research conducted by AARP consistently demonstrates the desires of older adults to remain in their homes and communities, aging in place rather than moving to an independent living community.
Moreover, according to the U.S. Census Bureau, the nation's 73 million baby boomer population is projected to double over the next two decades. AARP's 2021 Home and Community Preferences survey found that over three-quarters — 77% — of adults age 50 and older would prefer to remain in their home as they age.
As a result, the demand for telehealth, remote patient monitoring and in-home care will naturally increase the demand for services within Butler County. The Visiting Nurses Association of Western Pennsylvania (VNA) offers a lifeline for seniors in the county who wish to maintain their independence while receiving essential medical care.
"Our program is designed to provide personalized health care services in the comfort of seniors' homes," said Margie Walsh, VNA executive director. "We offer a wide range of benefits that extend beyond traditional health care facilities."
Visiting nurses stop by during a pre-scheduled time to visit seniors at their homes and offer them personalized support and care, as needed. While their nurses don't live with the resident, they do have a nurse on-call 24/7 for emergencies.
"We were formed from a need in the community," said Walsh. "It is very rewarding for the staff, because we get to spend a lot of one-on-one time with the patients."
The VNA was founded in 1968 and became affiliated with Lutheran Senior Life in 2012.
The decision to associate with Lutheran Senior Life came as the organization grew, and the limited reach of the VNA made it difficult to fulfill the demand in the area. Now though, they are able to operate in parts of eight counties, including Allegheny, Armstrong, Beaver, Butler, Lawrence, Indiana, Mercer and Westmoreland.
"We do cover quite a large area," said Walsh. "Wherever our patients call home, that's where we provide care."
The VNA is certified by Centers for Medicare and Medicaid Services and licensed by the state of Pennsylvania to provide home health and hospice care to residents. To receive care, it has to come from a physician's order and the patient has to be homebound.
Walsh says that the majority of the nurses' time is spent on on-site care and education. The education involves helping a senior learn how to properly care for himself.
"It is very rewarding for the staff because they get to spend a lot of one-on-one time with the patients," she said.
The type of care needed depends on the senior. It can be for a patient with chronic, or even terminal diseases, or those who just need help for a short period of time while recovering from a surgery.
"Our intent is not to be in the home for a significant amount of time but really help patients learn how to take their medication and take care of their diseases," Walsh said. "So it's a great opportunity for us to both patients and their families."
The association offers home health care and hospice care. Nurses can even provide hospice care to a resident of a senior care community. In-home health care is only offered at a patient's house, however.
More in Special Sections