Seniors give their opinions for 10-year plan on aging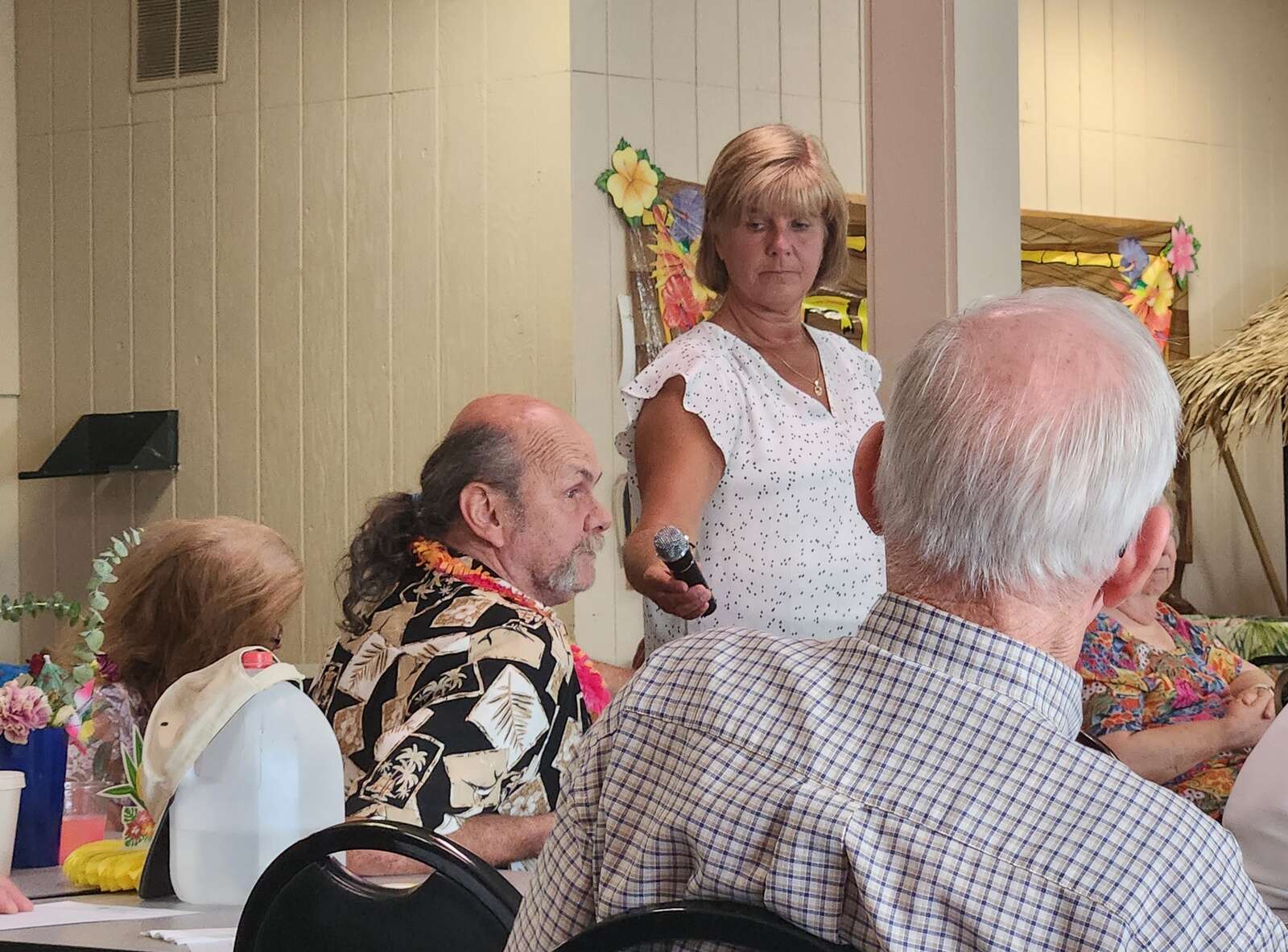 BUTLER TWP — Janet Anderson went to the Tanglewood Center Tuesday afternoon, Aug. 29, for a music performance and concert, but stayed afterward for a discussion session with the Butler County Area Agency on Aging, and was glad she did.
The agency is hosting several listening sessions, during which senior citizens and other stakeholders can voice their wants and needs with officials. The officials will then share the findings with the Pennsylvania Department of Aging, which aims to use findings from Agencies on Aging across the state to create a 10-year plan to serve older adults.
At the session Aug. 29, Anderson shared some of her biggest frustrations as an aging resident of Butler County, including potential scam calls and visits she has received recently.
"I opened up the door … and the guy comes and shows me this thing with his name on it, and he wanted my phone," she said. "He wanted to get into it to change my electric to another company — oh my gosh."
The Department of Aging explains its Master Plan is a 10-year, state-led and stakeholder-driven strategic plan designed to help transform the infrastructure and coordination of services for older residents. The new plan will be published Feb. 1, 2024.
Brittany Gilfillan, program manager for the Butler County Area Agency on Aging, said previously that the 10-year plan could affect more than just current senior citizens. Input from certain populations could be especially helpful to include in the county's offering to the state, she added, especially because of the state's average age is rising.
The session Aug. 29 offered guided discussions in eight categories, which asked seniors how they felt about social participation, communication, housing and health services in their areas of residence. The seniors in attendance could also fill out a survey that would be included in the agency's report.
Beth Herold, administrator for the Butler County Area Agency on Aging, said some of the topics brought up by seniors at the sessions could either be shared with the state, or addressed immediately, which was the case for Anderson's worry about scams.
"Many times if somebody is financially exploited, there is no way we or any other place can get their money back, because many times it is into another country," Herold said. "Never pay for anything with gift cards, and never scratch it off and give the codes over the phone."
Danny Turner, of Butler Township, said he has had a good experience with senior services since he moved to the area from New Jersey about 10 years ago. However, he told the Agency on Aging officials he still doesn't know where to turn with certain questions.
"My friend was getting texts that were not proper — didn't know where to go for it," Turner said. "We went to the people who provide internet, they said, 'We can't do anything about it.' Where would you go?"
Herold said the cost of assisted living is growing, and it has, in turn, also become a growing concern with the Agency on Aging.
"One of the other issues that was identified at other sessions is the price of assisted living homes and the lack of assistance for individuals that are like that middle income," Herold said. "There is assistance for very low income."
The Agency on Aging planned to have more listening sessions throughout September that would be in venues around Butler County.
Anderson said that she has been involved with senior services even before she aged into the demographic, and was happy to be involved in the listening session.
"I used to help at the food bank, take the elderly into grocery stores, food banks, so I have experience," Anderson said. "It was interesting and I learned a lot here."
More in Special Sections