Officiant is vital part of wedding ceremony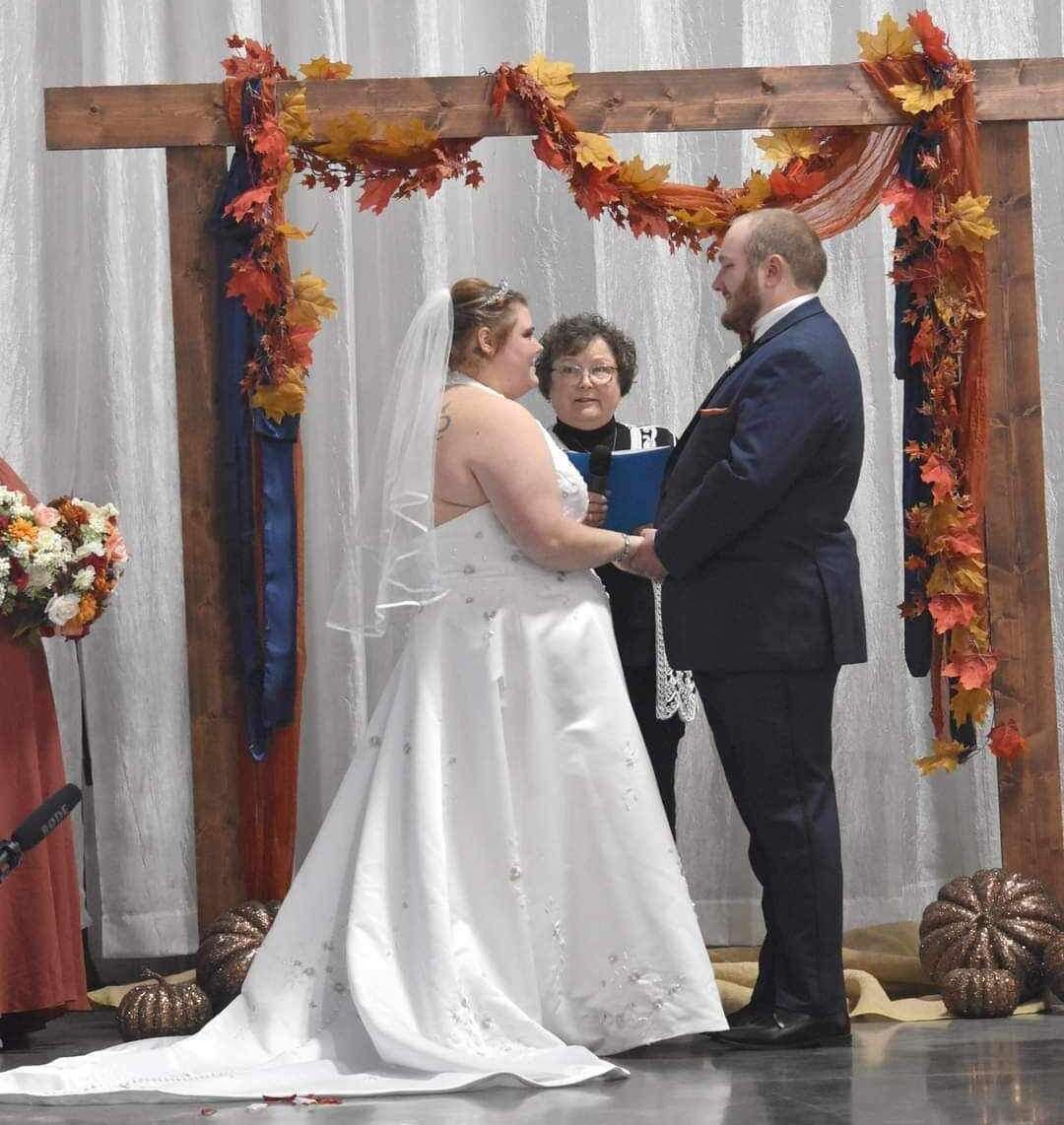 Couples nervous about tying the knot might find comfort in having some familiarity at their wedding ceremony, which could come from directly from their officiant.
The Rev. John Baver, senior parochial vicar at All Saints Parish in Butler, said he officiates an average of one wedding a month, and aside from a few personal selections, every wedding follows the same format.
"You insert things into a pre-existing pattern," Baver said. "We read Scripture, have a homily, then they do vows and rings. They get to pick everything — the prayers, the readings."
Baver said he meets with couples well before their wedding date to talk to them not only about what readings they would like to hear at the ceremony, but about why they decided to get married and if they are ready for the commitment.
Baver said the parish also hosts classes for couples to help them get a deeper understanding of what marriage means and what kind of commitment they enter into on their wedding day. All couples looking for a religious ceremony at one of the parish's churches go through a similar process before getting married.
"They take a premarriage class, and we have one in the spring and one in the fall," Baver said. "We have a book called, 'Together for Life,' that they read."
Other couples looking to marry may look for options that involve fewer religious tenets, and may even ask a friend or family member to officiate at their wedding.
Jeffery Double, of Weddings by Jeff Double, said his wife, Mary Jane, has officiated several weddings for clients of the couple's service. Mary Jane took a class online to get certified in Pennsylvania to officiate weddings, and she can now perform ceremonies when requested.
"We do it as an added bonus to our service," Jeffery said. "It's nice that we have that repertoire of services that they can have someone take care of another aspect of the wedding."
Jeffery said that because his wedding service already is working with clients, he and his wife can discuss with them how they would like their ceremony to progress, and they can take direction from the clients.
Jeffery also said other weddings he has planned for couples have had one of their friends officiate, and he has noticed that trend becoming more popular in recent years.
"This gives them an option to have a ceremony without having to have religious aspects," Double said. "It's one of those things that (Mary Jane) works with her clients on."
More in Special Sections