BC3, Slippery Rock extend partnership with new pathways
SLIPPERY ROCK — For decades, Slippery Rock University and Butler County Community College have had a long-standing partnership where BC3 students have been able to transfer their credits to SRU to earn their bachelor's degrees.
This year, the schools are taking their partnership even further by adding 13 new formal transfer pathways, increasing the number of possible transfer pathways to 46.
Officials from both schools consummated their newly extended arrangement with an official signing ceremony at Slippery Rock University's alumni hall on Wednesday afternoon, Sept. 6.
"This was a team effort dedicated to our students," said SRU president Karen Riley. "Slippery Rock has a great relationship with Butler County Community College, and we're happy to continue our focus on the needs of our students through these articulation agreements."
The 13 new BC3-to-SRU transfer pathways are spread out across six BC3 associates' degree programs, which lead to 13 bachelor's degree programs at SRU. The BC3 programs benefiting from the new agreement are engineering, biological science, and four subsets of Computer Information Systems.
The agreement also covers specifics such as financial aid, credit transfer, and reciprocal engagement opportunities.
According to Slippery Rock University, more than 200 students transfer from BC3 to SRU each year, a number which may increase as a result of the new agreement. SRU has similar transfer agreements with 14 other community colleges in Pennsylvania, along with three in Ohio and one, Jamestown Community College, in New York.
"This benefits the county, the region, and the commonwealth," said Nicholas Neupauer, president of BC3. "Community college students generally are students who stay at home, and these are degrees that will focus on high-priority occupations. These students graduating will fulfill an important workforce need."
During the ceremony, Neupauer spoke of the challenges facing higher education in Pennsylvania in the wake of the COVID-19 pandemic. These include declining enrollment, budget challenges from Harrisburg, and disillusionment from the general public.
Already there has been at least one casualty. Cabrini College, located near Philadelphia, will shut down at the end of this academic year.
"From a community college perspective, while our enrollments have been declining for quite some time, the pandemic hit our sector very hard and we are still struggling with enrollment," Neupauer said. "The institutions that will excel are those who excel at fulfilling their missions, and very clearly, Slippery Rock University and BC3 do that."
At the end of the ceremony, officials from both schools exchanged gifts as a token of goodwill, receiving school spirit wear representing the other's school.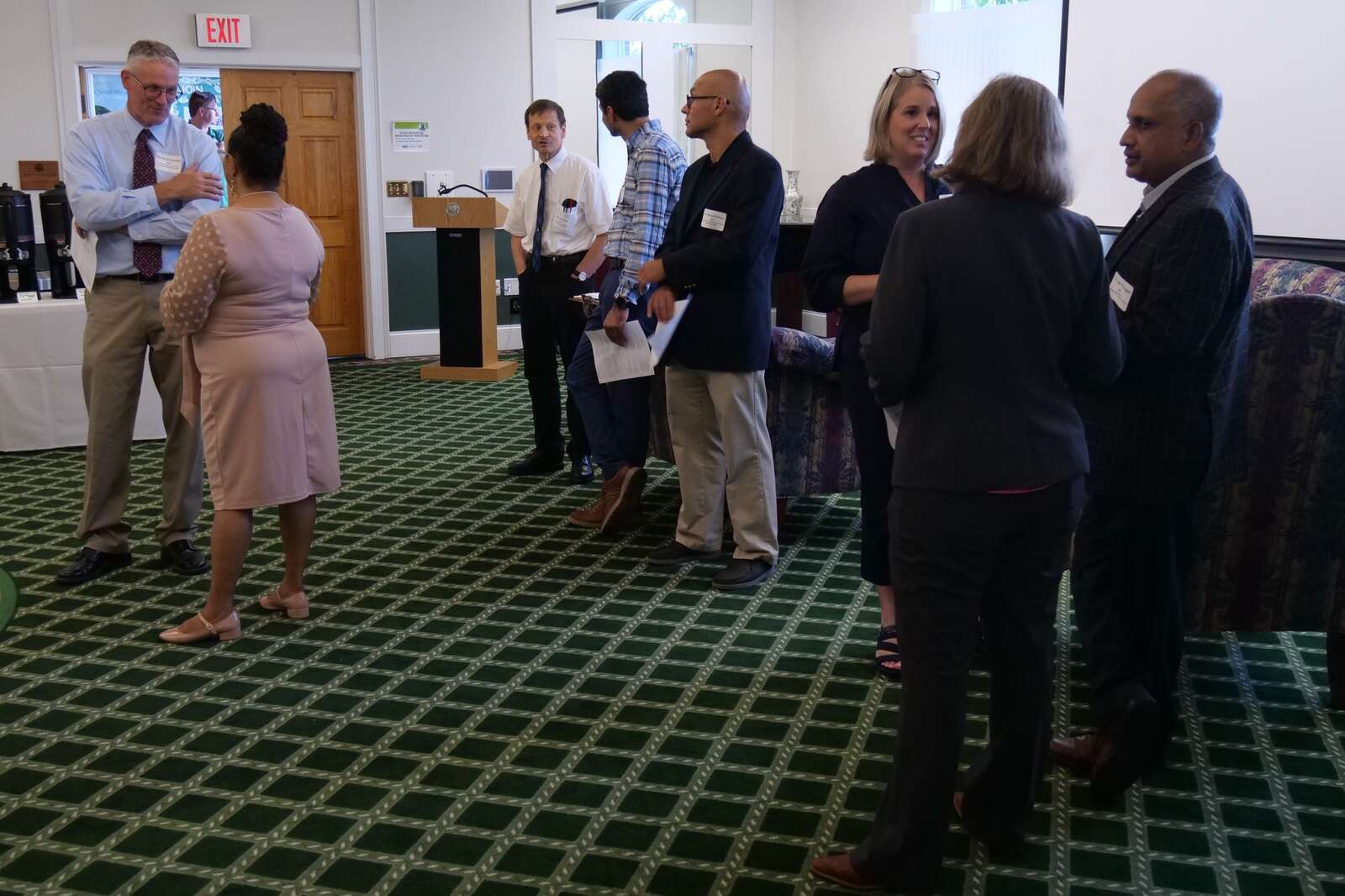 More in Education