Karns City two-way starter Cramer returning from torn ACL
Making up for lost time
KARNS CITY — Karns City senior Luke Cramer has one major goal for the 2023 season.
Make it count.
The 6-foot-2, 230-pound Cramer tore his ACL late in the Gremlins' second game of 2022 against Redbank Valley and lost the balance of his junior season on the gridiron. He missed the entire basketball season as well.
"I feel like I have to make up for that all in one year," he said. "I want to play college football and your junior year is when you get your name out there. I have to get my name out there now."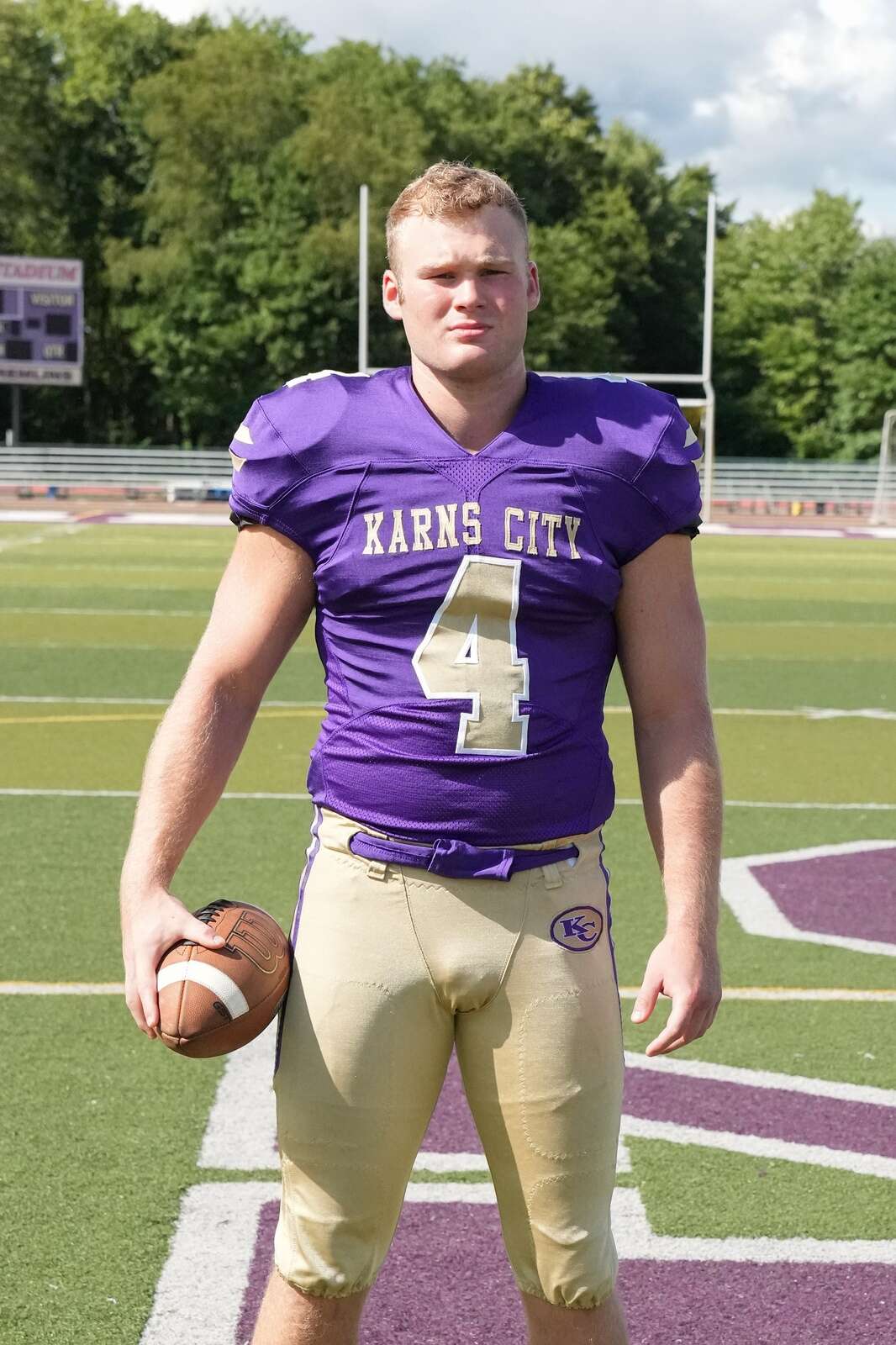 Don't bet against him.
Cramer tallied 64 tackles as a sophomore linebacker two years ago, averaging 7.1 tackles per game. He also rushed for 145 yards and five touchdowns on only 29 carries.
Cramer was seemingly on his way to a monstrous junior year. He had accumulated 150 yards on the ground in less than two games and was leading the team in tackles at the time he got hurt.
"He was averaging 11 or 12 tackles in those first two games," Karns City senior Mason Martin recalled. "At 6-2, 230, he's a horse running the ball.
"Luke is our leader and I'm expecting him to have a very productive year."
Cramer is expecting the same.
"I want to be named District 9 Defensive Player of the Year," he said. "I want to rush for over 1,000 yards, help lead the team to the District 9 championship and keep winning in the state playoffs.
"Losing my junior year to injury was rough. You don't realize how badly you want to get out there playing until you realize you can't."
Cramer's impact on the team isn't lost on Gremlins head coach Joe Sherwin. He was forced to play multiple kids at linebacker and in the backfield to make up for his absence.
"Just getting Luke back healthy is a major thing because he can do so much," the coach said. "You see big power backs in high school football. You see speed backs. You don't see too many with that combination.
"Luke possesses power and speed. He can run through people and he can run past people. And he's a force on defense. He's good for double-digit tackles every game. You just don't replace that."
Fellow senior Zach Kelly described Cramer as "our leader and an impact playmaker on both sides of the ball."
One thing Cramer was able to do while sidelined was get physically stronger.
"I could still do a lot of lifting workouts with my upper body," he said. "I couldn't do much with my legs, but I worked out and stayed in shape. I still wanted to do everything I could do to get better and get ready for this year.
"I'm pushing myself and I'm pushing my teammates. I know what we're capable of doing."
So does Sherwin.
"Just getting Luke back on the field elevates us tremendously on offense and defense," the coach said.
More in Special Sections