Freshening up the classroom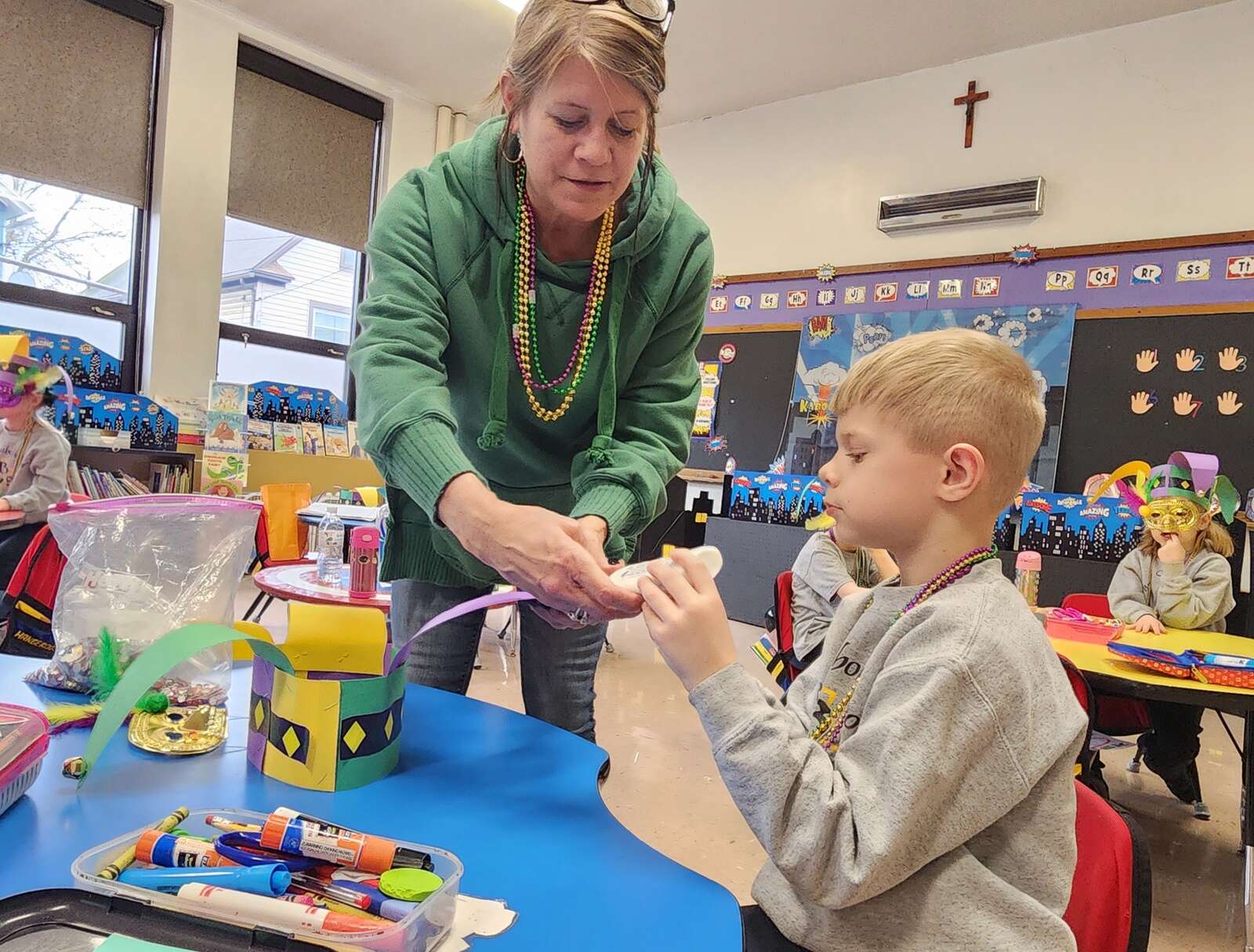 Classroom décor, organization important aspects of education
Elizabeth Baptiste has to haul everything from her classroom at Butler Catholic School to the room next door before the school year starts this summer. Although this will be a considerable undertaking, Baptiste is anticipating the opportunity to redesign a "home away from home" for her incoming students.
"As far as moving to a new classroom, I have moved a few times. It's not hard. It's nice to be in refreshing new space," said Baptiste, a fourth grade teacher at Butler Catholic. "I just focus on what the kids would like. I want them to think, 'This is my home.'"
It's an annual routine for Butler Catholic School teachers to clear out their classrooms at the end of each school year and start redecorating from scratch at the start of a new one, which typically gives teachers time to plan their ideas for the year.
Traci Ritson, a kindergarten teacher at Butler Catholic, said much of her summers are spent looking for inspiration for her classroom for the upcoming school year.
"If I'm going through Pinterest I always see ideas there," Ritson said. "It's me getting new ideas and things. It's entirely up to us."
A home away from home
Several teachers of the elementary school level focus on making their classrooms feel like a home for their students, since it will be where they spend a lot of their time developing as people.
Christine Duff, a kindergarten teacher at Mars Primary Center, said she tries to make her classroom welcoming and comfortable for her young students.
"When I first started, I used to come up with a theme every year. The past couple years it has been bright colors, but nothing too overwhelming to students," Duff said. "You want to give them a blank space where they can look if they get overstimulated."
Cami Shuck, a first grade teacher at Mars Primary, also said keeping the classroom clean is a priority. The summer provides a good opportunity for her to refresh her classroom and the materials within.
"I took off every shelf and cleaned them and put them all back on," Shuck said. "No one makes us do that but I want to keep it looking good."
Elementary school teachers also frequently decorate their classrooms around a particular theme. Ritson said she landed on a superhero theme a few years ago, which she has stuck with because it provides visuals children enjoy.
"I got a big black carpet, painted Batman symbol on it. I have worked on 'Super Special Seats' for when the kids earn rewards," she said. "I pretty much do superheroes that can keep my decorations the same."
Preparing a classroom for elementary school students differs from preparations necessary for older-aged students. Duff said all that is required of first grade teachers at Mars is some Phonics-related décor, but a lot of the rest is up to the individual teachers.
"I think a lot more planning centers on a lot of hands-on activities for the kids," Duff said. "Two weeks from now we'll have kindergarten orientation for the parents. Starting next week, we can go back into the classroom and get a game plan of what we need to tackle."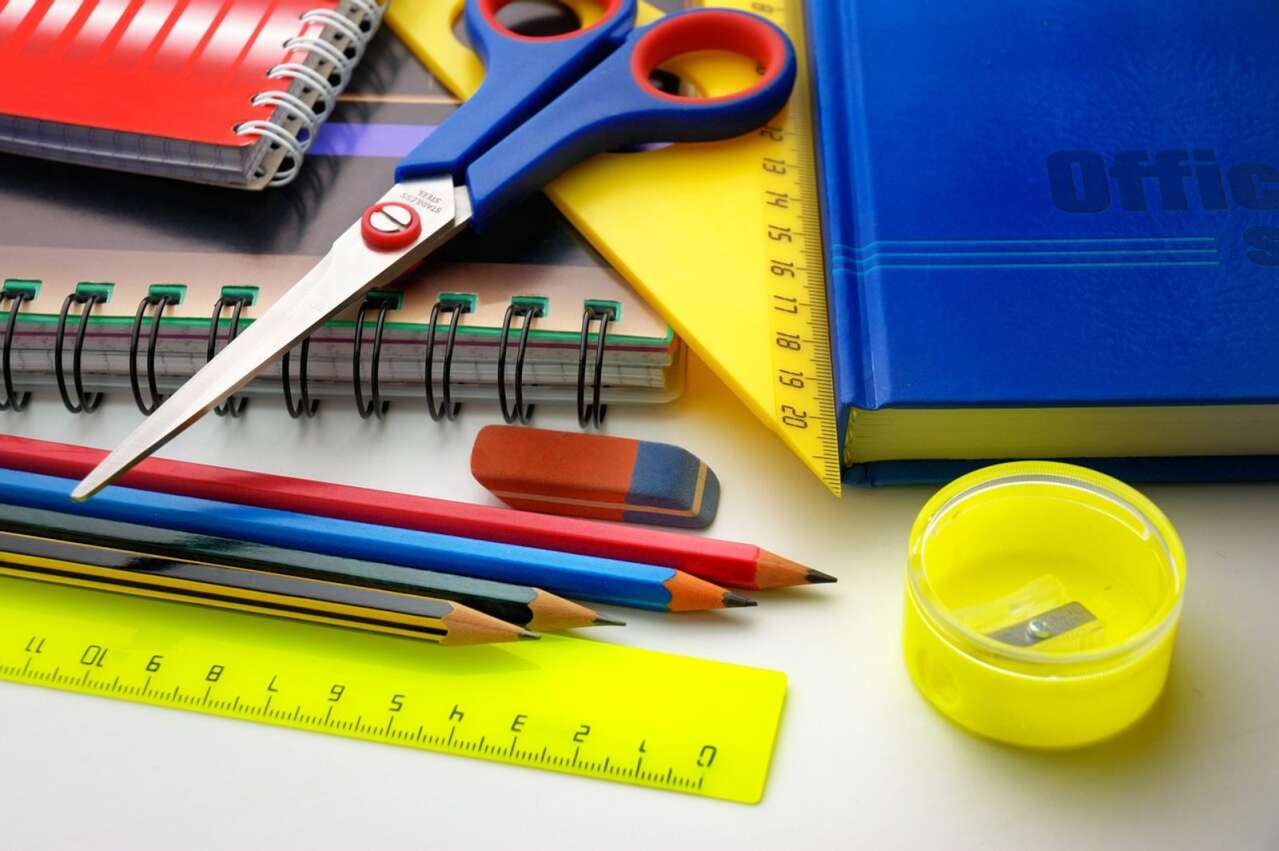 Getting the necessities
Having taught at the same school for several years, Shuck said she has built up a healthy amount of supplies for her classroom. Additionally, teachers often provide a list of supplies a student will need prior to the start of school.
"We do put out a supply list. We talk about what we want kids to bring with them," Shuck said. "The district is good about giving us a lot of what we need. At the end of last year we could all put in a supply request."
Additionally, some teachers post their Amazon Wish List, which sometimes helps them get some extra supplemental supplies.
"There's some things you would like to have, it's not necessarily a need, but it'll be nice to have," Shuck said. "I do make a wish list because 90% of the time someone says, 'Is there anything you could use for the classroom?' The necessities are already there at the school."
Ritson said planning and preparing her classroom over the summer are a "critical component of teaching."
"This year I worked more on organization," Ritson said. "I created a Google Slides so they know what needs to go in pencil box, their mini bin. I'm trying to create accessibility, so the kids can be a little more independent."
Getting pupil-prepared
Baptiste said the idea of teachers taking the summer off just like students is somewhat outdated, because much of her summer is spent gathering ideas for the upcoming school year.
She said she spends downtime in the summer reflecting on the past year, and evaluating what she wants to do better and what she wants to keep the same.
"Usually, come mid-July, I'm back into my mode of planning and designing and going over what worked last year, what I hope to do differently this year," Baptiste said. "Once I get my student list, I can really get into the knitty gritty."
Social media has opened the door in recent years for teachers to share their decorating and organization ideas with one another.
"That's where we find it — they'll post something about their classroom and they'll post the links and everything," Shuck said. "When I started 20 years ago, there was a teacher store you went to. You just buy everything online anymore."
Planning for a new school year is often fun and exciting for teachers.
"I enjoy what I do, so it doesn't feel like work to plan and decorate," Duff said. "I follow a couple teachers on Instagram and talk to other teachers, too, to get some ideas."
Baptiste said the she ultimately wants to give her students a good learning environment that they will enjoy being in. She said she can still picture some of the classrooms she learned in during her youth, and she wants to recreate their influential designs.
"I reflect on that, too. When I was a student, what did I like?" Baptiste said. "That's what I try to be."
More in Education