Farm Show will not feature live birds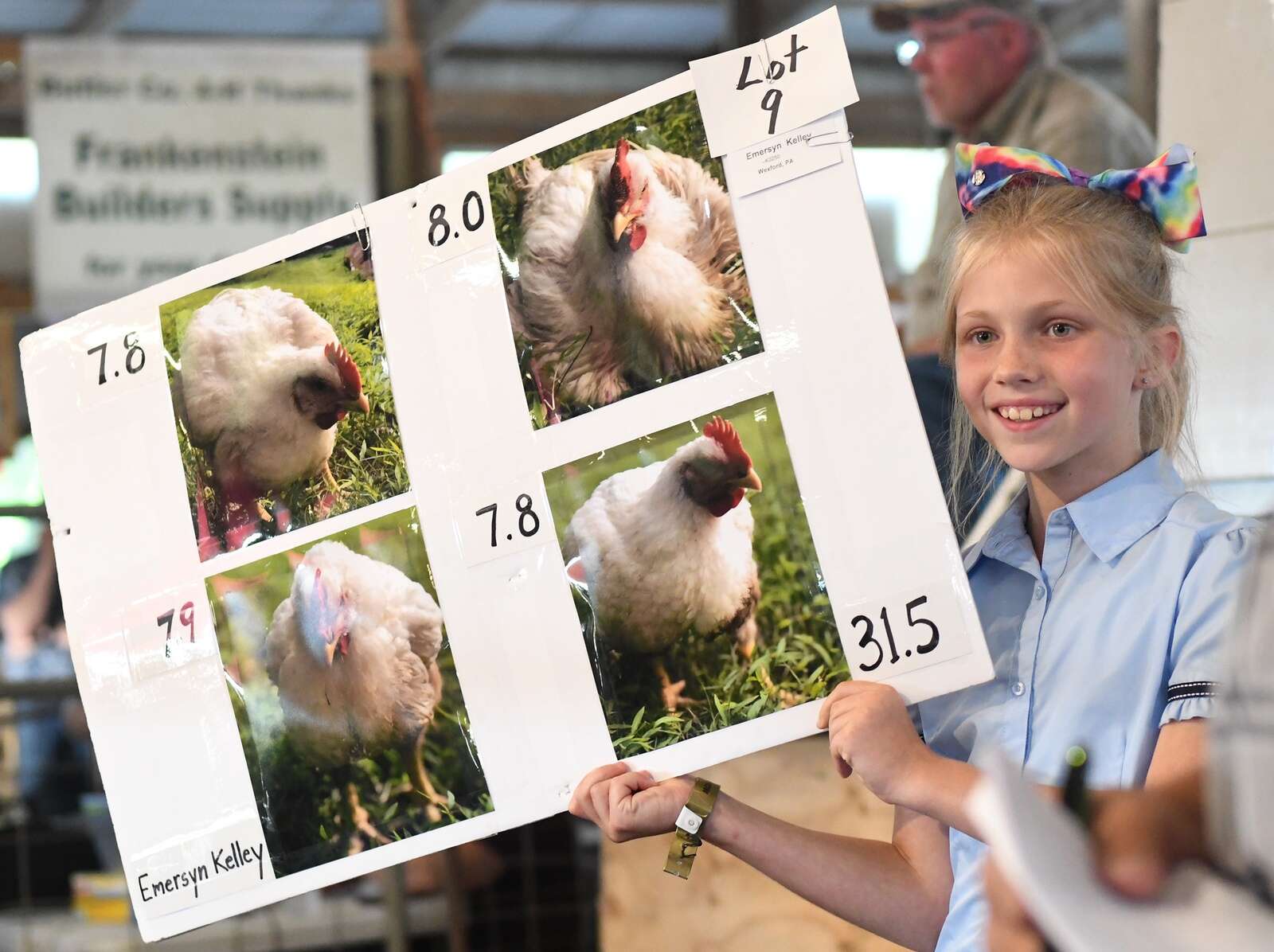 Due to the avian influenza, more commonly referred to as the bird flu, the Butler Farm Show will not include live birds again this year.
The 4-H participants will still be able to have poultry displays, according to Amy Metrick, a Butler County 4-H educator.
"Each kid is going to have a cage and have picture displayed," Metrick said.
The displays will be judged and participants will still receive ribbons.
As of March 2022, the avian viruses have been detected in commercial poultry flocks, backyard poultry flocks and in wild waterfowl in the state, according to the Penn State Extension.
More in Special Sections