Butler family saved dog while in St. Louis
Meet Donough
After a difficult start, Donough, an Australian Kelpie dog, is happily living out his senior years in a loving home.
Donough lives with Kevin and Stephanie Morris, and their two sons, Nevin, 13, and Lucas, 6. The family resides in Butler, but they initially met Donough in St. Louis.
"We got him in 2015," said Kevin Morris. "We were working out in St. Louis, and we had a day off so we went to the animal shelter."
The family were visiting the Belleville Area Humane Society. They had only intended on paying a short visit to pet the dogs, but Donough caught their eyes.
"He would never come near anybody," Kevin said. "He wouldn't warm up to anyone. They didn't know what to do with him. But he liked me."
The reason behind his timidness was because of his history.
"He was abused bad," Kevin said. "Basically, the first three years of his life."
He recalled learning that the dog had been left in a cage all day and was not house-trained.
Despite rarely warming up with strangers, Donough quickly connected with Kevin. The family fell in love with the dog and sent an application to adopt him.
Kevin said that he wasn't sure their application would be approved, but it was approved within a day.
After taking him home, there were some challenges. The family had to adapt to Donough's behavior when working with him.
"It was different," Kevin said. "It's not like working with a puppy. Anytime he came near me he was shaking."
"It took me three weeks to finally get him to trust me after spending time with him every day," Nevin Morris said.
Nowadays, Donough is much more comfortable around people compared to eight years ago.
"It's actually quite nice cause he likes to snuggle up with my little brother," Nevin said. "He's changed a lot."
Stephanie said that for the past eight years, Donough has loved walking up to Main Street for festivals and getting pup cups from Mazzantis.
Kevin said that Donough loves children, and whenever they see Donough they would all come over to him. They adore his blue eyes.
"He has a pretty rare condition for his eyes," Nevin said. "It's two different colors."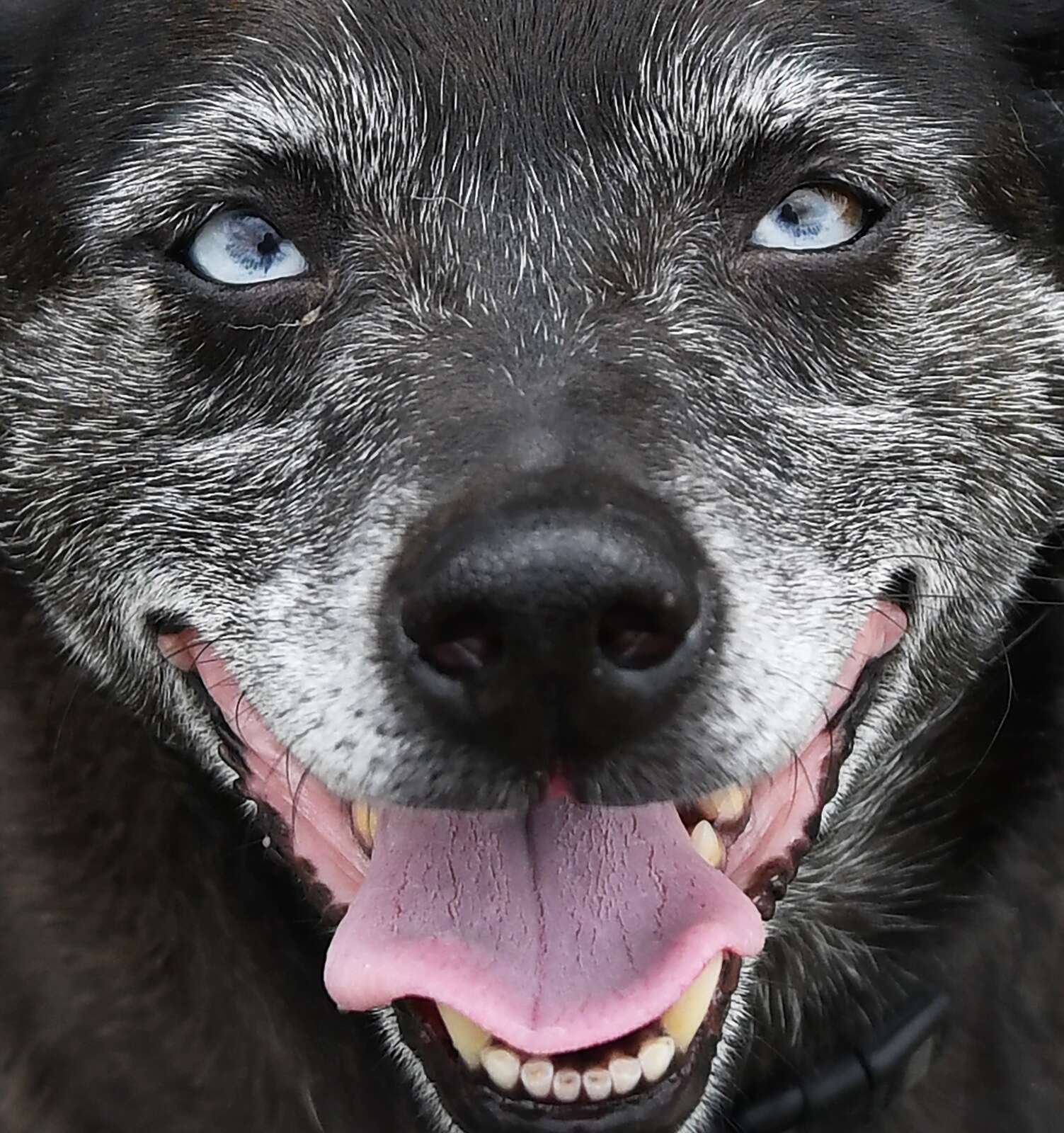 More in Special Sections