Butler County Humane Society director finds joy in rehoming animals
Landing in the right spot
Compared to last year, adoptions at the Butler County Humane Society in Connoquenessing Township are down, according to its executive director.
The humane society, which functions as a nonprofit, no-kill animal shelter, provides temporary homes for dogs and cats so they can eventually be adopted — but lately, the animals having been staying there longer.
"When you don't have a lot of expendable money, pets are an extra responsibility that can be very expensive," Cari Ciancio said.
The director said she wishes more people who spend money on designer pets would consider shelter animals.
"I believe in adopting animals rather than buying them," she said. "We just need more adopters."
Ciancio explained that breeding means many animals will end up in shelters.
"Animal overpopulation is a problem (humans) created," Ciancio said.
She explained that everyone in the United States would need to adopt seven animals to empty all shelters.
Ciancio also noted how during quarantine for COVID-19, there was a rise in adoptions.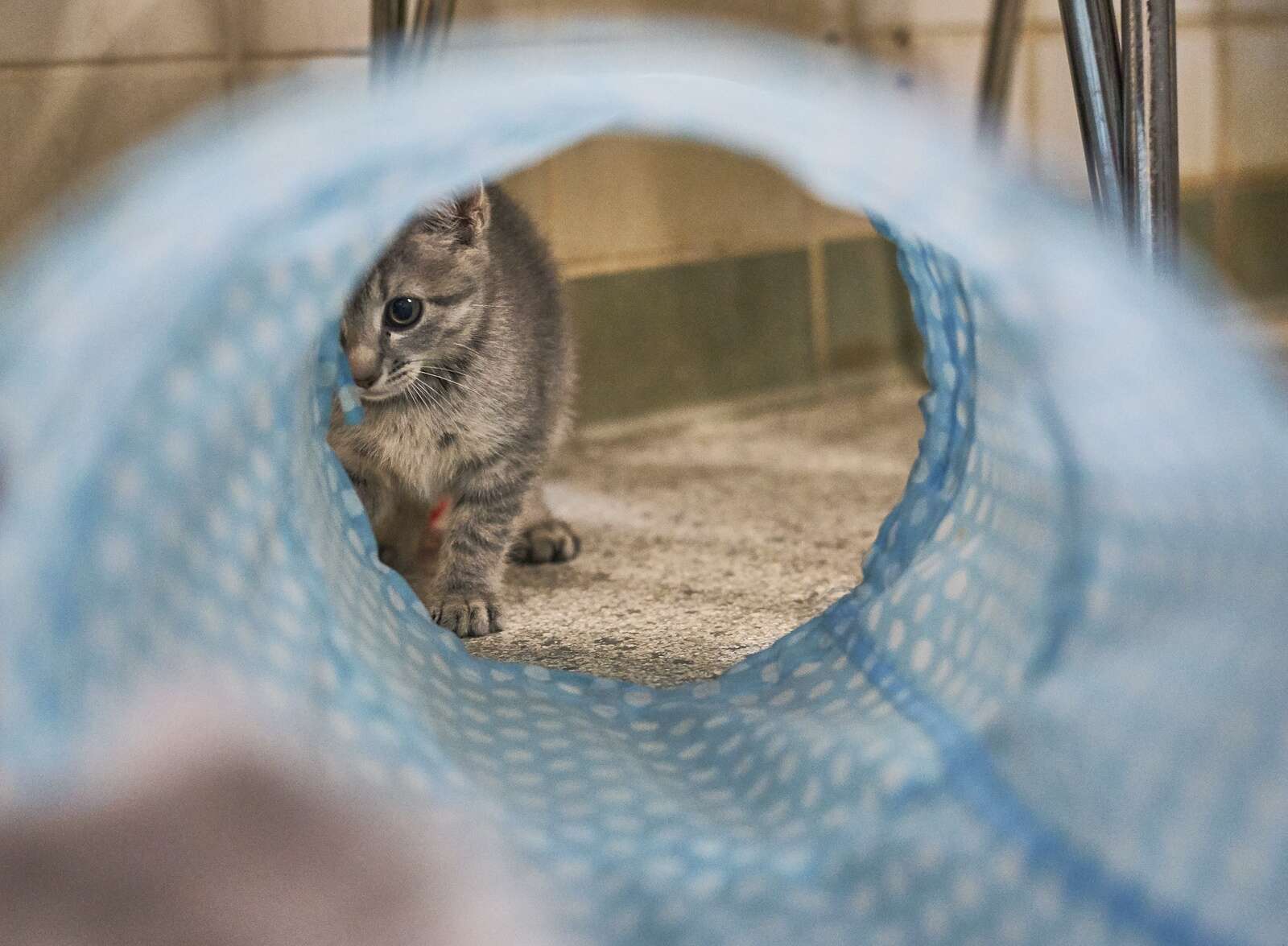 However, now that people are returning to their jobs, animals are being returned to shelters because people have less time to care for them.
"We try our very best to provide the best care and support to animals in the community that are no longer wanted or neglected and abused," Ciancio said.
She said there are considerations to be kept in mind by potential adopters.
"People need to be realistic about what their needs are in the home," Ciancio said. "Temperament, energy level, working at home or outside, when we're looking at applications, we make choices based on these characteristics."
She went on to say it is the love of animals that drives the staff to devote themselves to this job.
"It's so amazing to have staff here," Ciancio said. "A core characteristic of people working here is that we love animals."
Ciancio emphasized the importance of volunteers at the shelter as well.
"Without volunteers and fosters, we wouldn't be able to do this," she said.
Ciancio explained that the shelter is a very important part of her life.
"I've worked in animal welfare for 17 years now," she said. "The shelter means everything to me. I believe in the incredible bond between animals and people. These are animals that have been discarded and they deserve to be loved."
She said pursuing her passion for rescuing animals in need has been a lifelong goal that her position at the humane society allows her to continue.
"I'm passionate about this and I love what I do," Ciancio said. "We have a really positive culture here where the main focus is animals."
How to help
Ciancio said the shelter relies heavily on donations from the community, whether it be money or pet food. She said the Butler community has been very generous and always responds to the humane society's social media posts asking for help.
Ciancio said an upcoming event where animal lovers can support the humane society is the Wine and Whiskers festival from 5:30 to 9:30 p.m. July 25 at Narcisi Winery in West Deer Township.
The festival will have animal meet-and-greets, auctions, raffles, and more.
"We try to give back to the community with our programs," Ciancio said.
Known as the S.E.A. program, the shelter offers to spay and neuter cats in the Butler area for free.
On the last Thursday of every month, the Pet Food Pantry is available to those in need of help feeding their pets. The pantry provides what they can based on the number and size of animals people have.
The shelter partnered with VOICe, an organization providing services to domestic abuse survivors, to form the S.A.V.E. program. This program will foster pets for abuse survivors so they can find safe housing.
On every other Sunday, children can bring books to read to the cats at the shelter. This program provides an opportunity for children to improve their reading skills and spend time with cats.
"The more animals we can keep in a home, the better for us so we can take in animals that are actually homeless," Ciancio said.
To donate to the Butler County Humane Society, log onto butlercountyhs.org and click the "donate" tab, or send a check to 1015 Evans City Rd., Renfrew, PA 16053.
More in Special Sections