Homeowners should consider their roofs
Home improvement season is in full swing. One area to remember to check during a home evaluation is the roof.
With advanced technologies, ventilation needs, options for shingles or alternative roofs, and multiple warranty options, there's much for the consumer to consider.
"Asphalt shingles are the faster, more affordable solution for Pittsburghers," said Diane Ireland of Ireland Contracting in Glenshaw. "Install is easier and comes in an array of colors to complement your house; you can get almost any aesthetic appeal that would perfectly suit your home style and décor."
Current trends in roofing have deviated from years past. People are moving more toward architectural shingles, Ireland said.
Architectural shingles are the updated version of the three-tab shingles from the '70s and '80s.
"Owens Corning Architectural Line is called Duration, which offers 21 colors regionally and featuring their patented Sure Nail Technology that can withstand up to 130 mph wind," said Ireland.
In addition, there're numerous weather-related shingles to match your needs.
Asphalt shingles aren't the only option though. Metal roofing's durability can make it a viable option.
Metal roofing may cost twice the amount of asphalt shingles, but it is considered low maintenance and can offer energy savings.
The return on investment is another consideration.
If sound is an issue, a metal roof is something that may need researched carefully.
Like asphalt shingles, metal roofs come in a wide range of colors to complement the home's aesthetic.
"Metal has to be installed perfectly, so choose your installer carefully," Ireland said.
Rubber roofing is an option for homeowners who have flat or low-pitched roofs.
Rubber roofs are incredibly strong and flexible enough to uphold weather conditions. Manufactured of single-ply synthetic membrane made from either rubber or plastic polymers means they are incredibly durable, Ireland said.
Though the initial costs of rubber roofs are higher, and they can lose their aesthetic due to fading. It's also naturally weather-resistant with low repair costs, and it is a green option because it is recyclable.
When to consider a new roof
When evaluating a roof to determine if it will be added to the list of home improvements, there are some signs that work shouldn't be delayed.
The average life span of shingles is 20 years before they start to fail. As they near that benchmark, the shingles should be examined carefully.
Missing or damaged shingles is another sign. While a few can be replaced or repaired, constant repairs can mean extensive damage. It may be more cost-effective to replace the roof.
A leaky roof is another sign that it may be time to replace the roof. This could be caused by missing or damaged shingles, or even clogged gutters. The damage by ignoring this sign could be costly.
Higher energy bills could mean that the roof is losing its efficiency. Every year a roof becomes less effective in protecting against weather and air leaks, Ireland said.
She advises consumers to look carefully at the warranties available for a chosen roof. No matter of what kind of roof or installer is chosen, evaluate the warranty options, she said.
"Roof replacement is slowing to almost a complete halt because people are concerned about the recession," Ireland said.
The costs associated with replacing a roof during these times are causing people to delay the repair, or search for the cheapest price, but be cautious of roofers who give an estimate or quote based on a virtual view the roof, she said. There are other considerations, such as required ventilation repairs that can change the estimate substantially.
She also urged people be cautious people without experience or association with a company.
"They may offer lower pricing but could install improperly, causing issues down the road," Ireland said.
"Check with the Better Business Bureau; look at reviews," Ireland continued. "This is a big expense, and choosing the right roof and experienced, professional installers can save you money down the line."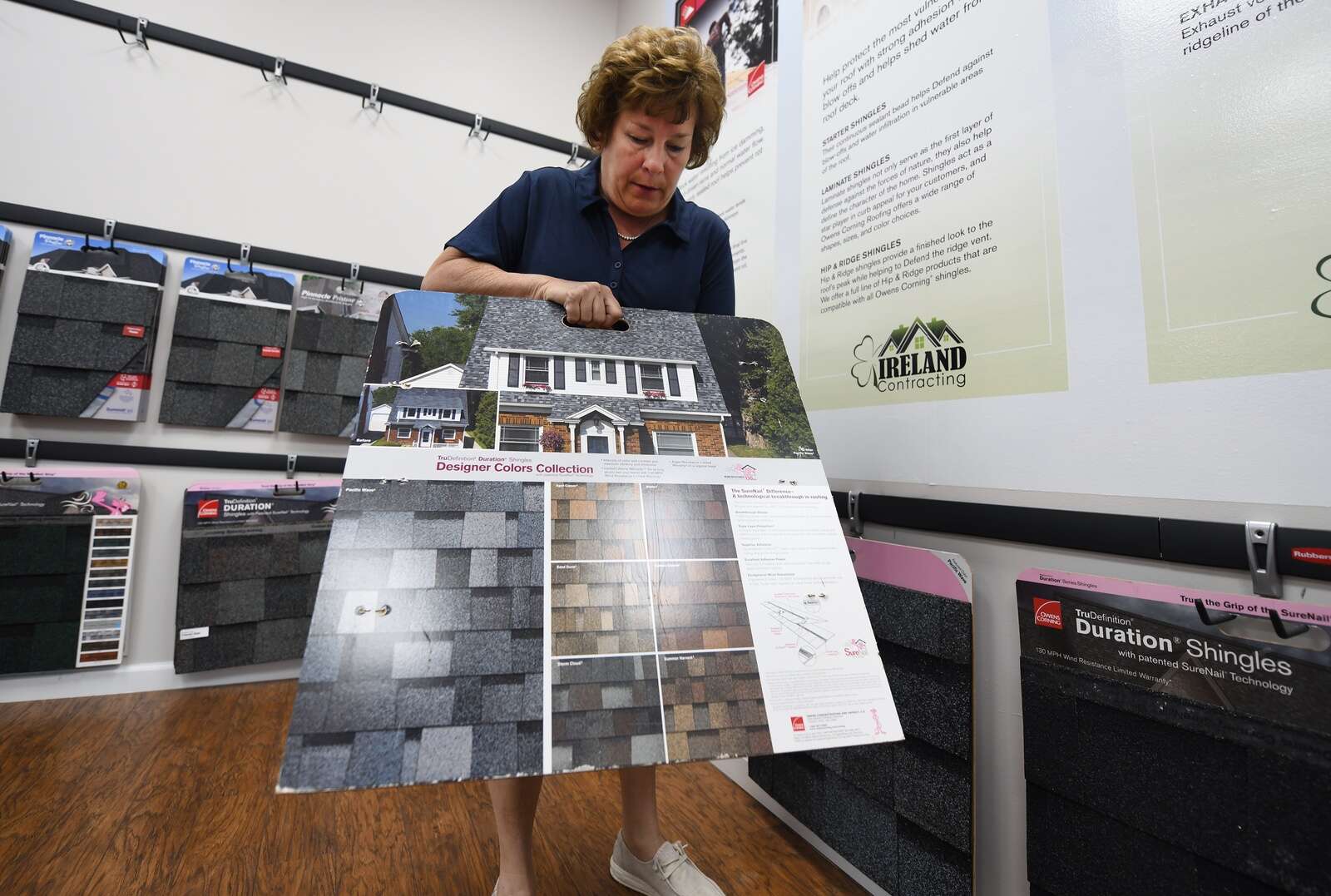 More in Special Sections