Mars Robotic Village back and 'bigger' than ever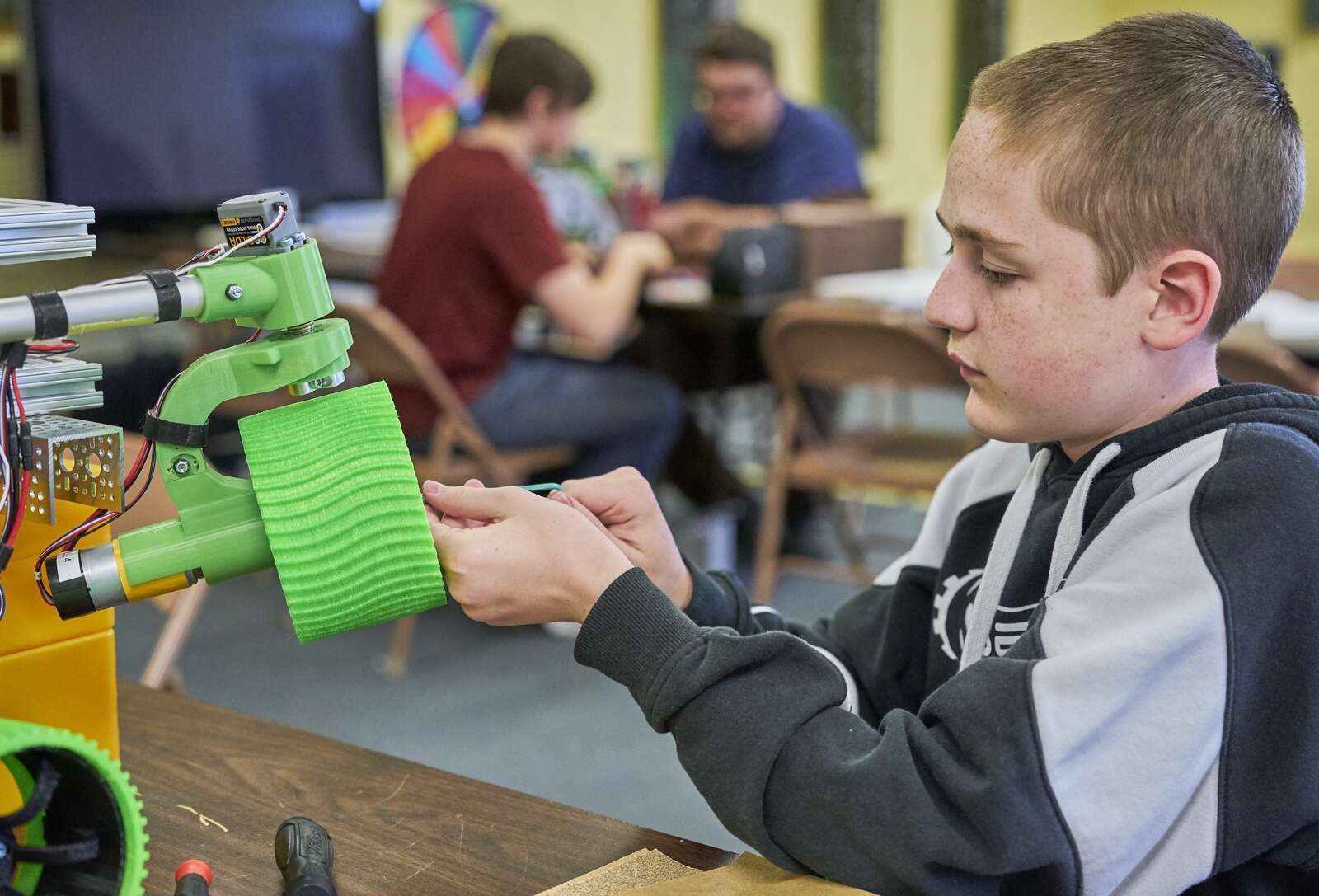 Mars Robotics Association is back for its fourth year at the Mars New Year Festival with the Robotic Village — and, according to president and mentor Jeff Beckstead, this year will be bigger than ever.
"Mars Robotics first exhibited in 2017," Beckstead said. "We have been asked to make it bigger each year, and we have."
The Robotic Village, coordinated by the association, lets the public get its hands on real student-made robots and take part in a variety of events organized with regional robotics groups.
Beckstead said the village is meant to show the public the value of science, technology, engineering, arts and math education.
"That's one of the major emphases of the Mars New Year Festival, STEAM education," Beckstead said. "So it's really showing what all these robotics teams can do … and then showing the public that, 'Hey, you want to play with robots? Come join one of these groups.'"
This year, Beckstead said the village is themed around NASA's Mars Perseverance rover which is exploring the red planet as part of NASA's Mars 2020 mission.
"So, we're making a quarter-scale Perseverance rover that will be operational and adding a little Mars Robotics flair to it," Beckstead said.
The quarter-scale model will be available for the public, and visitors also can get their hands on rovers of their own to navigate the association's 15-by-30-foot topographic maps of both the moon and Mars.
"We are building some new rovers that are more Perseverance-like — you know, with the six wheels — for driving around by guests to retrieve samples," Beckstead said. "It's always a big hit."
Guests will be able to navigate the rovers over the massive maps, courtesy of the Aldrin Family Foundation, and collect various test tubes with prizes inside.
"Perseverance rover is collecting samples on Mars now, filling up these test tubes, and then they're going to deposit those," Beckstead said. "The next mission to Mars … will be picking up those samples and then bringing them back to Earth for laboratory studies — so we simulate that second part."
Visitors also are invited to watch competitions between teams, including the Mars Robotics Association, North Catholic Robotics, Titanium Titans Robotics and Kent State Robotics.
The competitions will be obstacle courses modeled after this year's First Tech Challenge, Beckstead said.
"So we're going to use the poles from the game to set up some slalom-type courses," Beckstead said. "You have to go left, you have to right, avoid these obstacles and hopefully place your cone in the scoring place — now go back and rush back and get another one and repeat."
Beckstead said visitors will be able to take control of their general demonstration robot to pick up and shoot Wiffle balls at a target for prizes.
"All these activities are being developed and built — run — by our robotics students," Beckstead said. "We selected which ones they wanted to do a little over a month ago and have been working hard to make all of those fun."
"They really take a lot of great pride in the interaction they get with the public and making the things fun."
Student-run organization
The event, like the association, is entirely student-directed, Beckstead emphasized.
"So our students will be running many of these events like the map one," Beckstead said. "Younger students and older students will be coordinating, giving controllers to (guests), giving out prizes."
Planning for the village began nearly two months ago, he said, with a team of students organizing this year's event.
"We really run it, again, like a business," Beckstead said. "You've got the executive board — those overall 'leads' — but then they're going to have different products underneath, which are effectively the different teams."
In addition to the overall planning, he said, students are entirely responsible for the development, fabrication and coding of the various robots.
"They'll get a lot more out of it if they're doing it," Beckstead said. "Now, they're going to fail sometimes — professionals fail — but you have to give them those chances, and most of the time, they're going to succeed."
The association provides more than 20 mentors to assist students, Beckstead said, and events such as these provide networking opportunities with industry professionals, such as NASA, to further foster their education.
"That's the great part of Mars Robotics: having all those people help and their different skills, different professions — different skills that are not all robotics, programming," Beckstead said. "Students learn from those broad array of mentors and become very successful when they go on."
---
Mars Robotics Association will host the Robotic Village in the Advanced Community Church parking lot — 225 Crowe Ave, Mars — during the Mars New Year Festival.
The festival will be from 5 to 10 p.m. June 9 and from noon to 10 p.m. June 10.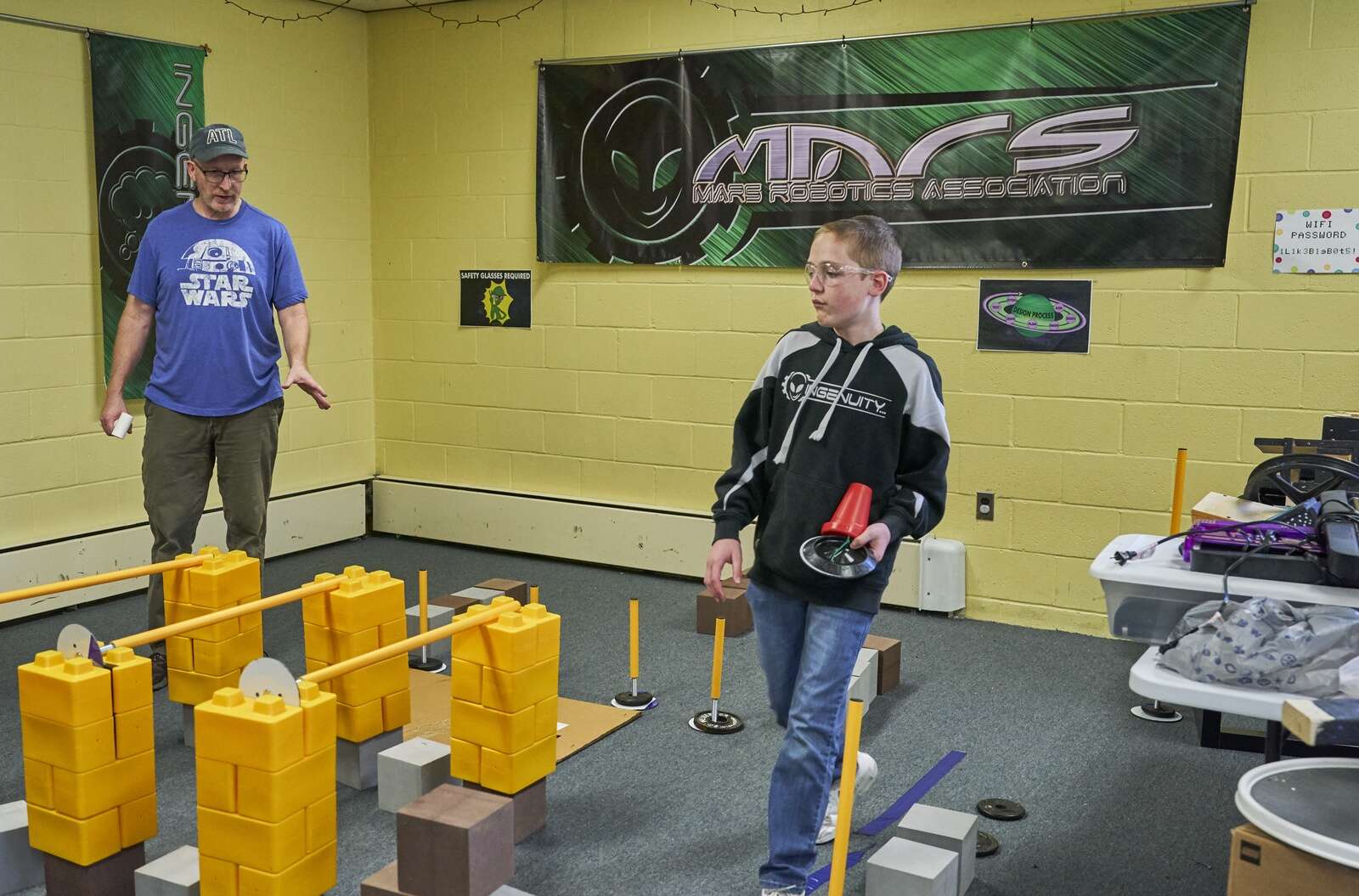 More in Special Sections