Local bicycle shop owner explains how cyclists can prep for summer rides
As the weather continues to warm up, more and more people are looking for outdoor activities to join. One such outdoor activity that has remained popular across the country is biking — and this summer looks to be another great season for it.
For those looking to bike in the summer, it's important to understand what to prepare and where to go.
The first step is brushing off those tires, as bicycles do go through some wear and tear sitting locked in the garage during the off-season, Henry Dapper, owner of Dapper Bicycle, said.
"The very first thing you'll notice is the tire pressure is going to be low," he said. "It's common for bikes to lose air pressure over time, especially with temperature changes, so airing up the tires is definitely a must."
Dapper recommended checking the tires for any deep cracks, dry rot, worn-out tread or any other potential issues while refilling the tires with air. After that, cyclists should clean their bikes prior to taking them outside, as last year's dirt and grime can cause issues while biking, in addition to looking unsightly.
"Get all of last year's grit and grime off it because it's probably going to get neglected again this coming season," Dapper said.
He went on to encourage bicyclists to check the bike's chain, too.
"Kind of clean the chain, lubricate it, make sure all cables are smooth operating, that the breaks aren't rubbing the rims," he said. "Give the wheels a spin and they are turning straight and through. Cables operate freely; lubricate any pivot points."
Those who have a speed bike then should also check the shifting, Dapper said. This can be done by either elevating it or rolling it on a flat surface while shifting the gears.
Where to go
After preparing the bike, it's time to find a place to go.
Lance Welliver, director of Butler County Parks and Recreation Department, recommends Alameda Park. With over 15 miles of biking trails available — the most in the county — the trails rank from easy to expert levels.
"The top choice that I would have is Alameda Park," Welliver said.
He also recommended Moraine State Park and North Park, both of which do not fall under Butler County Park and Recreation's oversight.
Welliver says the county typically sees a lot of bikers when the weather is nice. He's seen groups as large as 40 to 50 people ride at once, in addition to the regular users who come throughout the day. The county partners with Trail Pittsburgh, which helps host biking events throughout the summer that can attract upward of 100 bikers.
At Moraine State Park, the regular road gets popular for people who are training for events. There is a paved trail along the North Shore that is over 7 miles long and is popular for both bikers and walkers during the summer months, while transitioning to part of the snowmobile trail during the winter months.
"That's probably the most popular spot to bike in the park, is that paved multiuse trail," Moraine State Park manager Dustin Drew said. "We also have mountain bike trails on the north-central area of the park, behind the Davis Hollow Marina."
The park's mountain bike trails can be accessed off Mt. Union Road, and they are considered very technical. Drew recommended only experienced mountain bikers use the trails, and for all bikers to follow the rules and regulations set by the state and available on the park's website.
"You have to be an experienced, off-road mountain biker to handle those trails," Drew said. "They're not for a beginner or a younger person who doesn't have that skill level by any means."
Regulations on e-bikes
For electric bike policy, Moraine has several rules and regulations to keep people safe, including limiting the amount of power the motor can have. They have to be pedal-assist, and no e-bike may exceed 20 mph. The rules are directly from the state ​​Department of Conservation and Natural Resources and must be followed at all state parks.
As for the county, e-bikes are not permitted on dirt trails under the direction of the county parks and rec. There are stores in the area that will sell e-bikes, although Dapper Bicycle does not, and Welliver said that he has seen people ride e-bikes on the paved sections of the parks, which is allowed.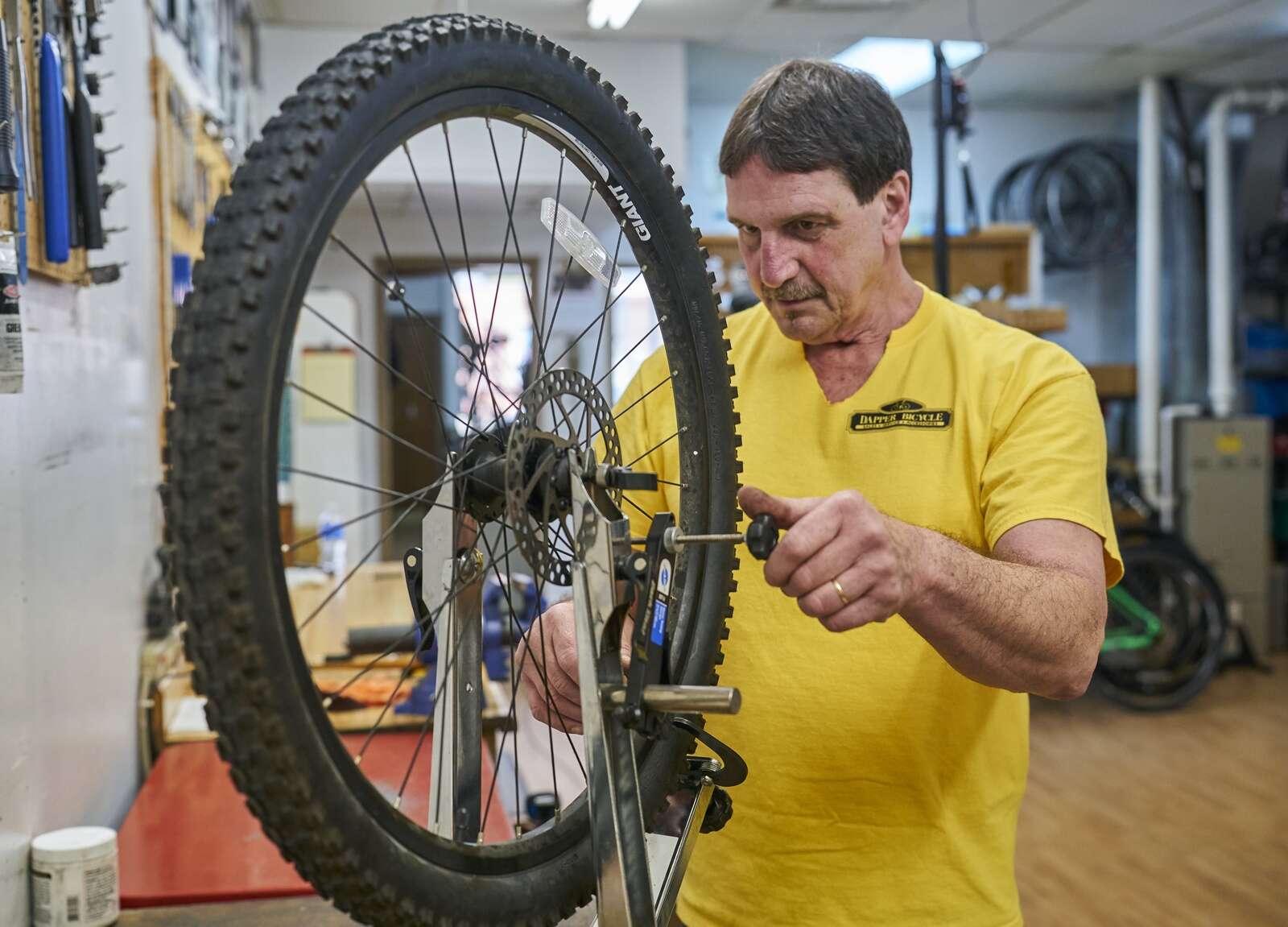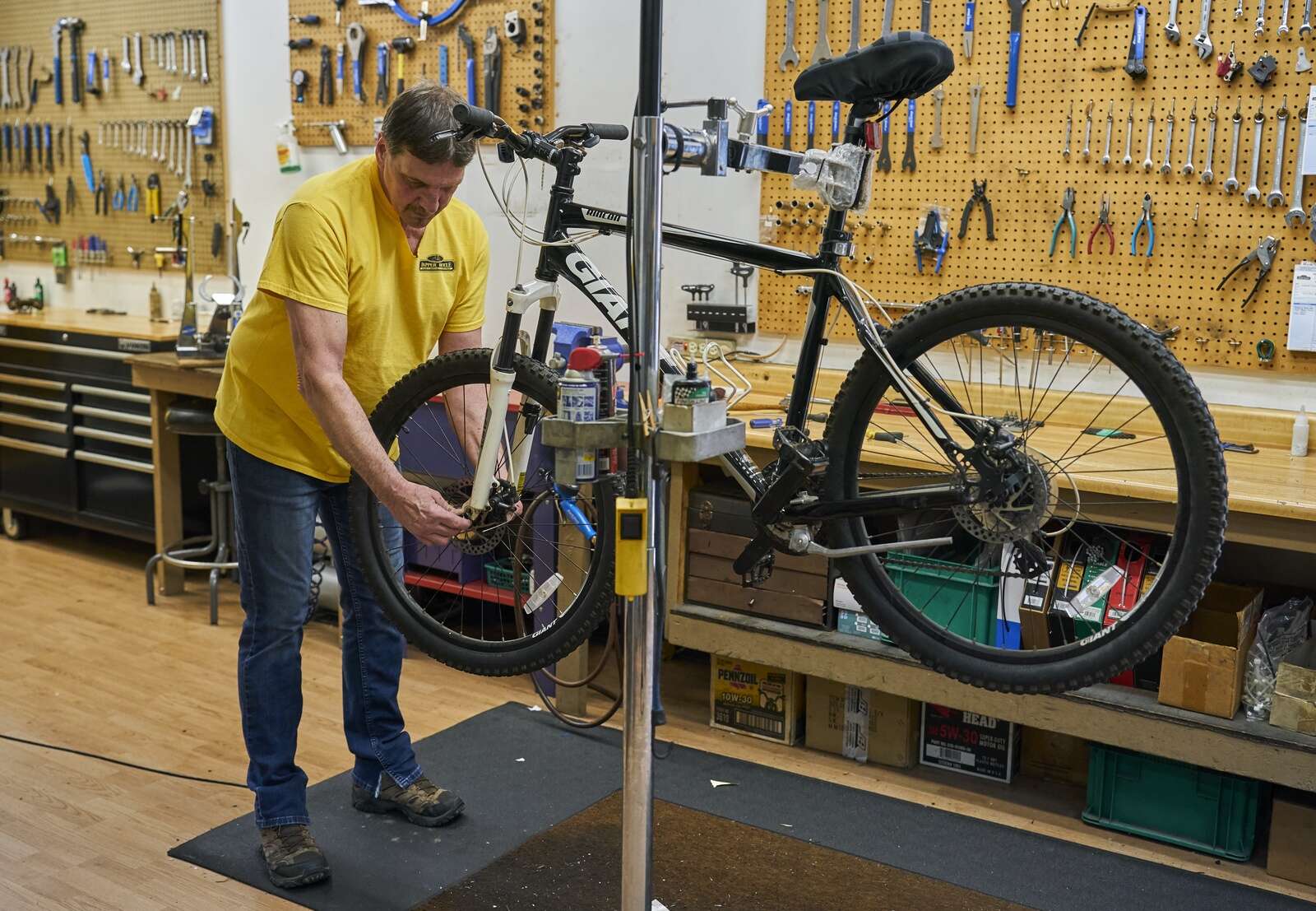 More in Special Sections