Rough ending for Raiders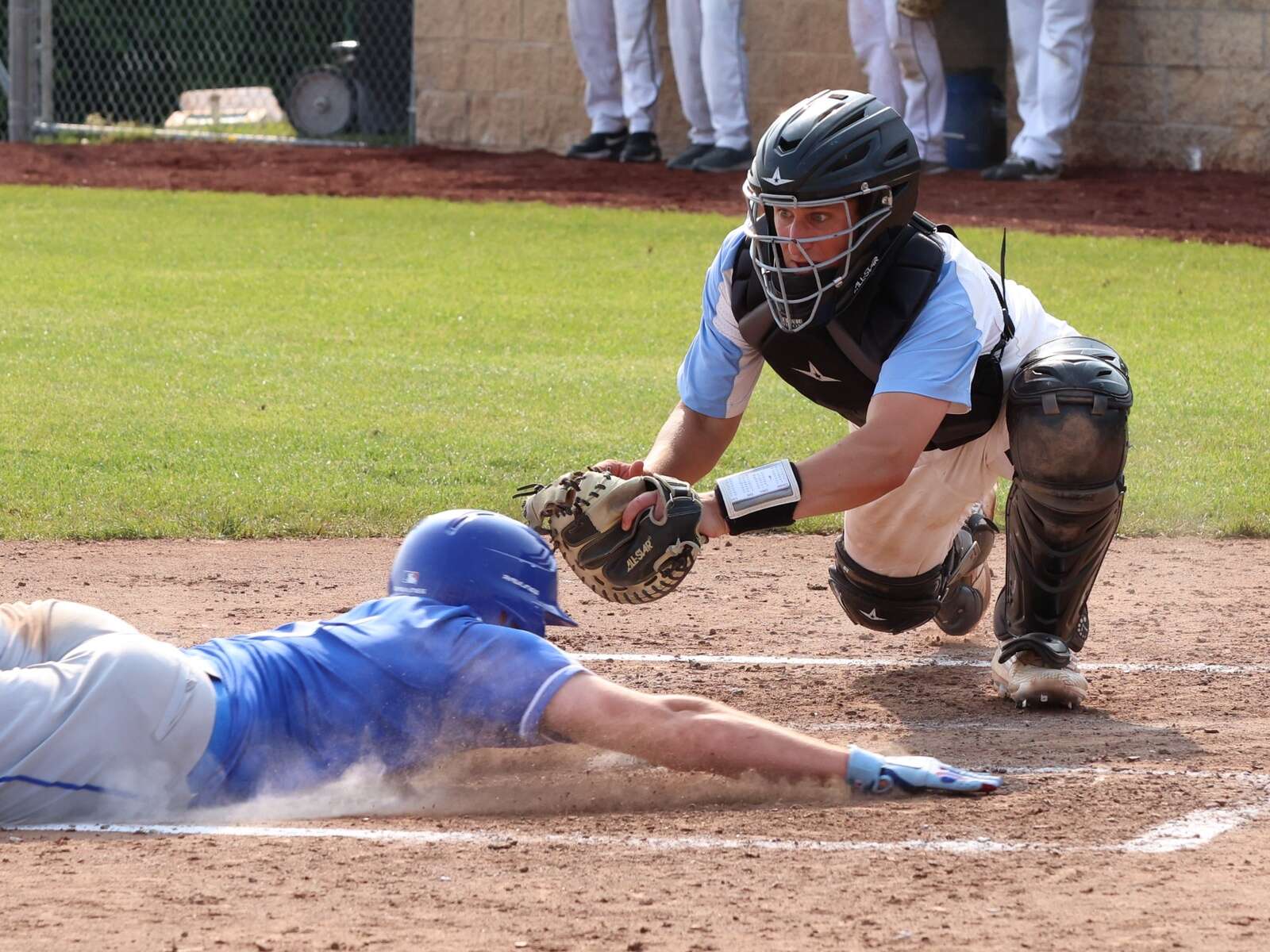 Shields strikes out 10 in Mt. Lebanon's 2-1 baseball playoff win over SV
WEXFORD — Facing a pitcher the caliber of David Shields, Seneca Valley baseball coach Eric Semega knew his team's performance would have to be "flawless", as he put it, then added: "In reality, it doesn't happen all that often."
It eluded the Raiders on Monday as three errors led to a pair of unearned runs in a 2-1 loss to Mt. Lebanon in a WPIAL Class 6A quarterfinal at North Allegheny High School.
The result spoiled the outing of SV's Zach Tkatch, who allowed just five hits in a complete game.
"Mt. Lebanon is a great hitting team and to allow just five hits, he deserved better than what he got," said Semega. "But they got hits when they needed them and we didn't."
The Raiders (16-5) had just tied the game at one in the bottom of the fifth inning when the Blue Devils took advantage of SV's third mistake in the field.
With one out, Tyler Smith reached on the miscue and moved to third base on Matt Delvaux's base hit. Nolan Smith then lifted a fly ball to right, where Evan Tomasic made the catch and a great throw home, but Tyler Smith just beat the tag to put his team up 2-1.
SV stranded a runner at first in the sixth before TJ Border earned a walk from Shields to lead off the seventh. Pinch-hitter Kallen Durbin struck out, Border was tagged out after sliding past second base on a steal attempt and Tomasic popped out to end the game and the season for the Raiders.
Shields allowed the one run on four hits, striking out 10 and walking two.
"It's the competitor in him," said Mt. Lebanon coach Pat McCloskey. "He's saying: 'I'm staying in this game until you rip the ball out of my hand.'
"He gave up the run to tie it and that was tough, but he stayed with it."
The Blue Devils (11-10) took their initial lead in the second. SV knotted the score in the fifth when Mike DelDuca led off with a double and moved to third base on a sacrifice bunt.
Moments later, courtesy runner Aiden Leiendecker scored on Brock White's bunt.
"You win 16 games, it's been a great season," said Semega. "It's just tough to see it end like this."
Mt. Lebanon 010 001 0 — 2 5 0
Seneca Valley 000 010 0 — 1 4 3
WP: David Shields 7 IP (10K, 2BB). LP: Zach Tkatch 7 IP (3K, 1BB).
Mt. Lebanon: Tyler Smith 1B R, Nolan Smith RBI, Brock Stacy 1B R
Seneca Valley: Matt DelDuca 2B, Mike DelDuca 1B 2B, TJ Border 1B
More in Sports