Mingle on Main kicks off in Saxonburg
1st of 5 events to be held this summer
SAXONBURG — A large section of Main Street in Saxonburg was closed to traffic on Thursday evening for the first Mingle on Main event of the 2023 season.
A state fair-like atmosphere filled the air, as food trucks sold bratwurst, cotton candy, lemonade, hot dogs and summer confectionery.
The only vehicles running alongside Main Street on Thursday night, aside from the food trucks, were the vehicles taking part in the car cruise event. According to participant Paul Stamp, more than 120 cars took part in the cruise — many of which were restored antique cars.
"There's no awards. It's just a cruise. People come in and park, listen to the music and mingle," Stamp said.
A host of small businesses from along Saxonburg's main street and beyond took part in the festivities, introducing themselves to a growing crowd of Saxonburg residents.
"When (Mingle on Main) was in its younger years, it was well-attended," said Ken Hawk, general manager of Saxonburg's radio station, WIYQ, which has setup shop at the Mingle since 2015. "But I think after the pandemic was done, a lot more people came out because they wanted to be among their friends and neighbors."
Debbie Engles was also at the Mingle, trying to recruit for the Herbal Thymes Club, a gardening enthusiast club based in Sarver.
"Primarily, it gets our name out there," Engles said. "We always are encouraging new members to come and join us and educate people about herbs."
Morgan McMillen was on hand to attract potential sign-ups for the dance and baton studio Natalie's School of Champions, which is located along Main Street.
"I think it's a great event," McMillen said. "It gives us vendors an opportunity to get our names out there and share our love for different things. I think it's amazing for people to get a chance to come together in Saxonburg for just one night."
Four more Mingle on Main events will follow throughout the rest of the summer, all occurring from 5:30 to 8:30 p.m. the third Thursday of each month up until September.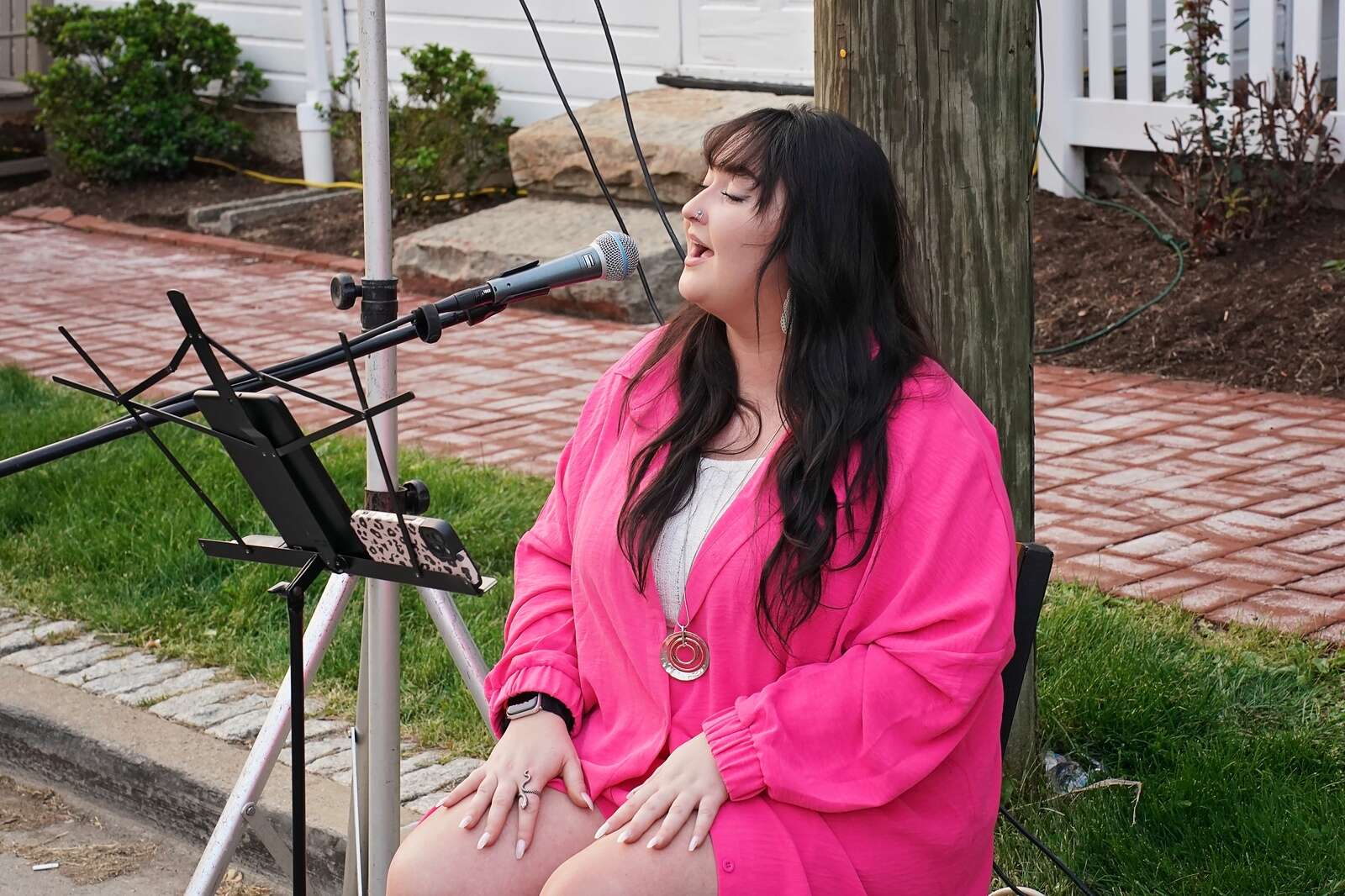 More in Business