Demand for used vehicles remains high — so do prices
Finding used a vehicle never has been an issue, but finding one that is both reliable and affordable is the true challenge.
Kenny Galvan, owner of Lyndora Auto Sales in Lyndora, says the used vehicle market has changed over the past few years.
Prices are up and inventory is low right now — which is something Galvan has not seen before at his business at 640 Hansen Ave.
"It's a whole different market compared to three years ago," Galvan says. "COVID and lack of new car production started all that. We try to primarily stock trucks and SUVs. What was available (prepandemic) versus now is totally different."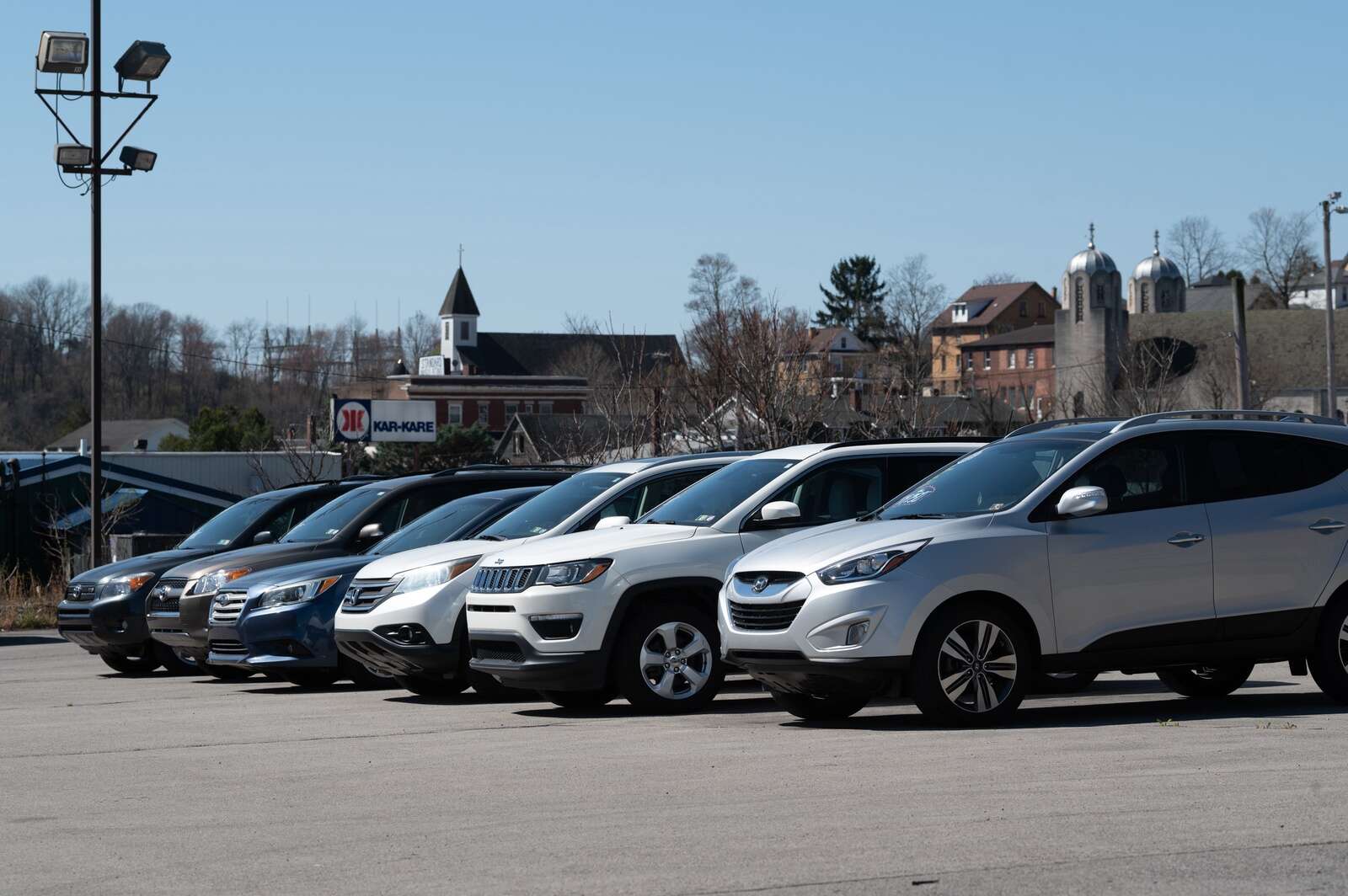 Galvan thinks part of the reason used vehicles are in short supply is due to the lack of production of new vehicles, which slowed because of ongoing supply chain issues and worker shortages.
Higher gas prices, interest rates and inflation all happened at once as well, which has slowed sales of available new vehicles.
"It's sort of a vicious cycle, but there are fewer used vehicles out there in the market," Galvan says. "That all contributes to why pricing has gone up."
Interest rates for loans have played an important role as well, Galvan explains. He has seen this have an impact over the past year.
"The interest rate on average a year ago was around 3% for loans," he says. "Now that's up to about 7%, and that can make a difference for people."
Computer chips for certain parts on new vehicles have been an issue in production. Often these chips get added on once a new vehicle is purchased, Galvan says, but this does not appeal to buyers.
"They will tell you when those (chips) become available they will install them, but a lot of people say they will just buy a used (car instead); that further enhances the shortage of used cars," he says.
Galvan buys his inventory from just about anywhere — from dealerships who can't sell a particular model to auctions or even people off the street.
"We try to be more open-minded," Galvan says of finding inventory. "We are buying vehicles with higher miles if need be in order to keep the price down. But we have to be more selective to find a good high-mileage vehicle.
"The bottom line is it has to be something we traditionally sell, and it has to fit the qualifications as far as its condition."
There is a price range for everybody, Galvan says, and a lot of the feedback he and his employees get from customers is that they are looking for a vehicle in the $5,000 to $7,000 price range — something his business does not have.
"Not everybody wants to spend $40,000 on a truck, and not everybody is looking to spend $5,000 on a vehicle," he says. "If we had a lot full of cars we could sell for $5,000 consistently, we would."
Those in the market for a vehicle have many things to consider, Galvan said, because sometimes buying new can be simpler.
"People buy a new car because they know they are not going to have to do anything with it for a while except change the oil and put gas in it," Galvan says. "With a used car, nobody wants to lay out $20,000 ... and then have to start spending money on repairs."
The used vehicle market is something Galvan has seen changing for some time, and all used vehicle dealers are going to need to stay one step ahead in order to keep inventory up.
"You have to roll with the changes," he said. "You just have to be reactive. I think there will always be a market for used cars. It's probably more imperative now to find cars that are in the best condition you can find them in. I think that's going to make a difference over the next few years."
More in Special Sections