Family affair ongoing at Hiland
SUMMIT TWP — Trees are taken out, trees are planted. Work is being done on tee boxes and rocks are now surrounding the pond on No's 7 and 14.
Upgrades are ongoing at Hiland Golf Course, yet one thing remains.
Familiarity.
"Most people working here have been with us for years," Hiland owner Sarah Zediker said. "This is our family."
The eldest member of that family is Charlie Young, who does mowing on the course three days a week. Now 81, Young has been working at Hiland for roughly 70 years. Many Young family members have worked at the course over the years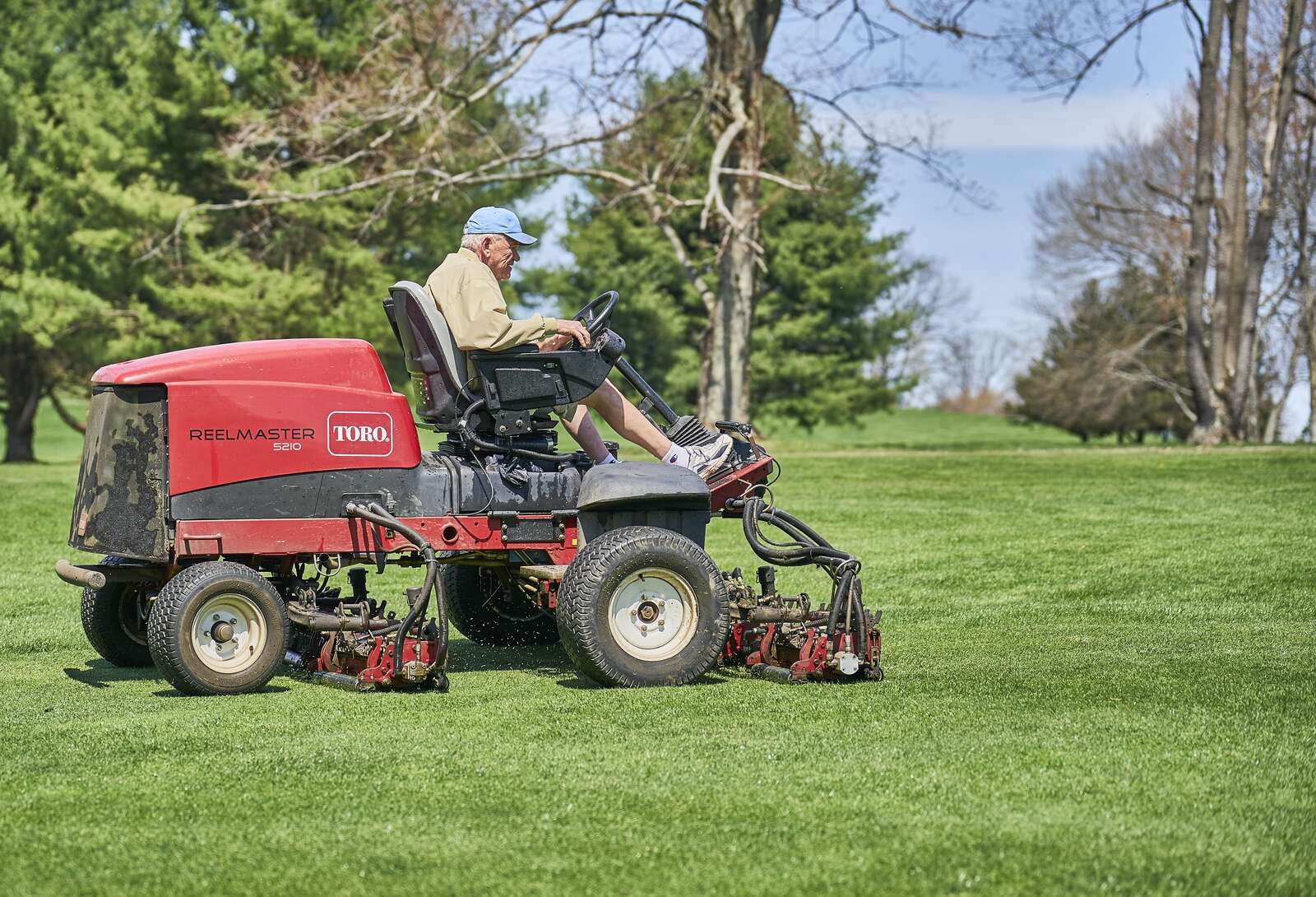 Greg Hesidence, superintendent of the course, has been at the facility for 20 years. So has course worker Fred Newell. Clubhouse manager Danny Croyle has been there 20 years. Dave Cavalero has been working on and off at Hiland for 50 years.
"We have people start working here out of high school, stay for four years, then go wherever life takes them," Hiland general manager Terry Rottman said. "A lot of them wind up coming back here years later.
"A number of people working here are retired from other jobs. They just enjoy being here, which makes us feel good."
"We are very, very blessed in that regard," Zediker agreed.
The list of longtime employees goes on and on. And it's not just the staff at the golf course.
"Some of our leagues have been here for 50 years," Zediker said.
Hiland is home to 14 leagues and roughly 25 golf outings, Many of those outings benefit high school teams or charitable causes. Golf outings are scheduled through October.
Karns City basketball, softball and baseball, Moniteau softball, Butler lacrosse and girls golf are among high school teams holding fund-raising events at Hiland. Veterans, The Blind Association and families in need also benefit from outings at the course.
"These golf outings have purposes to them," Zediker said.
Rottman emphasized efforts toward course improvement are steady.
"We've taken out 100 trees over the past year and planted maybe 130," he said. "We added a sand trap on No. 14. We've used a lot of herbicide and fertilizer, about 400 bags this spring.
"The seniors and ladies tees are larger, now. There are a lot more seniors and ladies playing golf nowadays, compared to years ago, so we've addressed that wear and tear on those tee boxes."
Zediker said that Hiland's tees, greens and roughs "have been taken care of big-time."
Hiland offers discount rates to seniors and active military personnel. While the course is home to numerous leagues and outings, plenty of times are available to other golfers.
The course is generally open during the mornings as well as late afternoons on Saturdays and Sundays. Tee times are not required, but are highly recommended.
More in Special Sections