72-year couple honored with hot date, hotter chicken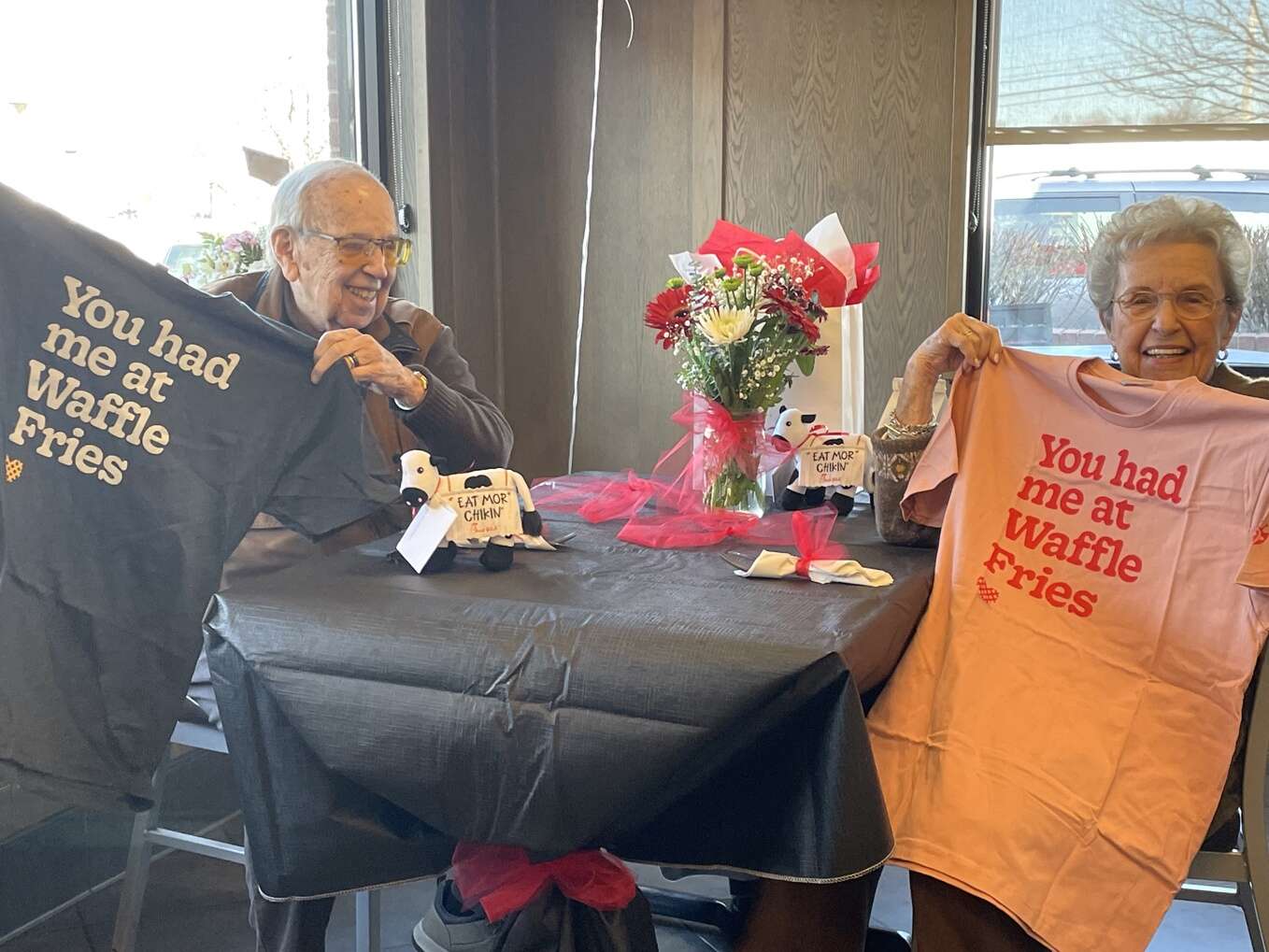 CRANBERRY TWP — When Fred, 93, and Betty Abdon, 92, left their Lutheran SeniorLife apartment Monday for their weekly fried chicken date, they said they were surprised to find a limousine waiting for them.
"I just couldn't believe it," Betty said. "This has been a dream."
Fred and Betty have been married since June 25, 1950. Every week, they head to the Cranberry Township Chick-fil-A for a drive-through date where they eat and talk together in the parking lot.
When the location caught wind of their weekly tradition, management invited them to a VIP lunch date to celebrate their commitment and love. And, according to Noriene Schmit, the location's hospitality director, it was all a surprise.
"I told them they were just going to have a day of surprises — they were very surprised," Schmit said with a laugh. "They thought I was picking them up in my car."
They arrived at the restaurant to a reserved section of tables complete with bouquets, gift bags and matching shirts that read: 'You had me at Waffle Fries.'
"And then we also had the idea of getting a barbershop quartet to come in and serenade them, which was super fun," Schmit said.
Four members of the Cranberry Men's Chorus filled the little restaurant with songs ranging from "My Special Angel" to "This Little Light of Mine."
The celebration was a far cry from their typical, quiet date in their parked car.
"We came in a limousine," Betty exclaimed, "and I wanted to go through the drive-through. They told me I couldn't do that."
Cait Rickard, an employee who has been serving the couple for the last five years, said that one part of their date remained the same though: their order.
"Two Chick-fil-A sandwiches, they both get two sweet teas and they both get two cookies," Rickard said. "Every time."
After getting to know the couple over the last few years, Rickard said what she admired most about them was their commitment.
"I wish to find a love like that," she said. "To be married that long to your best friend, I feel like it's an amazing feat. Especially for so long, because there's so much bickering and fighting in relationships. I just feel like with their communication and having that set date to stay with each other — I just think that's amazing."
A legacy of love
That commitment, according to the Abdons, began more than 70 years ago at a department store in Kentucky.
"We met, it was Christmastime, and he was at a department store and I was there for Christmas," Betty said. "He was sort of like a floor walker, brings you to everything, and I told the ladies, 'Oh, he's good looking.' They told me, 'You have to get a date with him.'"
Fred, she said, did not have a date for an upcoming dance at his college, so he asked her.
"And we just jelled after that," Fred said. "Of course we saw each other almost daily, we were working at a department store. I don't want to say it was love at first sight, but it wasn't too many months after."
What helped them "jell," Fred said, was that their relationship had always been founded on "give and take."
"I knew that I married him for life — I didn't marry him to divorce him," Betty said. "I know that God put us together for a reason, and he's kept us together for a reason."
Part of that reason, according to Fred, was their close circle of family and friends who shared their faith and principles. These friends and family joined Monday to celebrate "just how blessed" they are, according to their daughter, Becky Gooch.
"They've been married 72 years, and they're still able to get out and come to Chick-fil-A for lunch every week," Gooch said. "I am very thankful."
Fred and Becky's grandson, Jeff Gooch, and his wife Trina emphasized the value of spending "intentional time" in a relationship like the 72-year-old couple does.
"They still make that allowance for each other, to spend that time to do something that's just for them," Jeff said. "To go out and enjoy a date and do something that's about celebrating the relationship."
Trina said she did not grow up with grandparents of her own, and that the Abdons' love has left a lasting impression on her and those around them.
"When I married into the family, it was pretty cool to see the legacy they're leaving their family," she said.
The Abdons hope to continue to spread their legacy of love for years to come.
"We just hope that God will give us some more years together and keep us healthy and strong for each other," Betty said. "We feel so blessed we have had this many years together, and we want to continue to be together."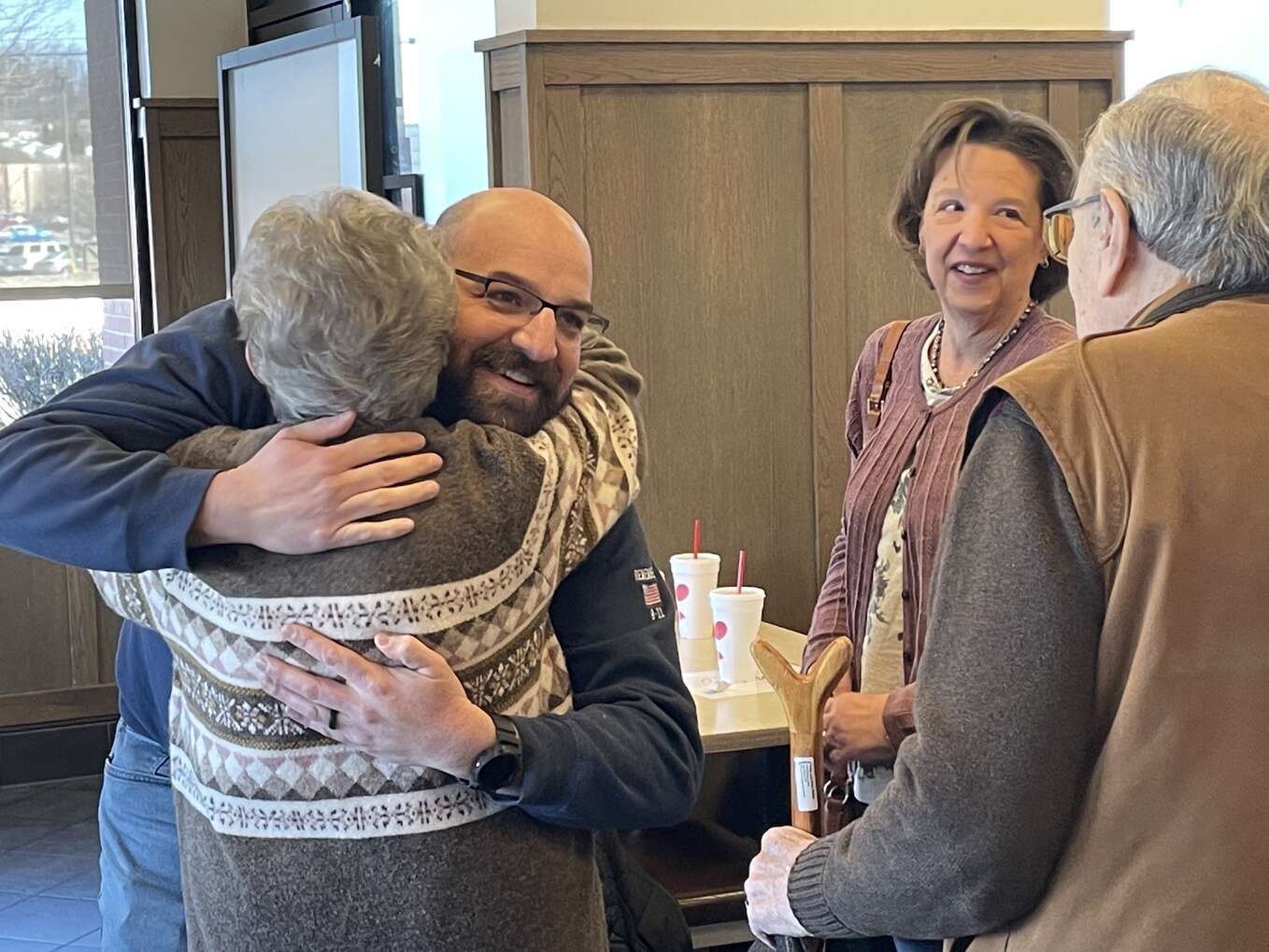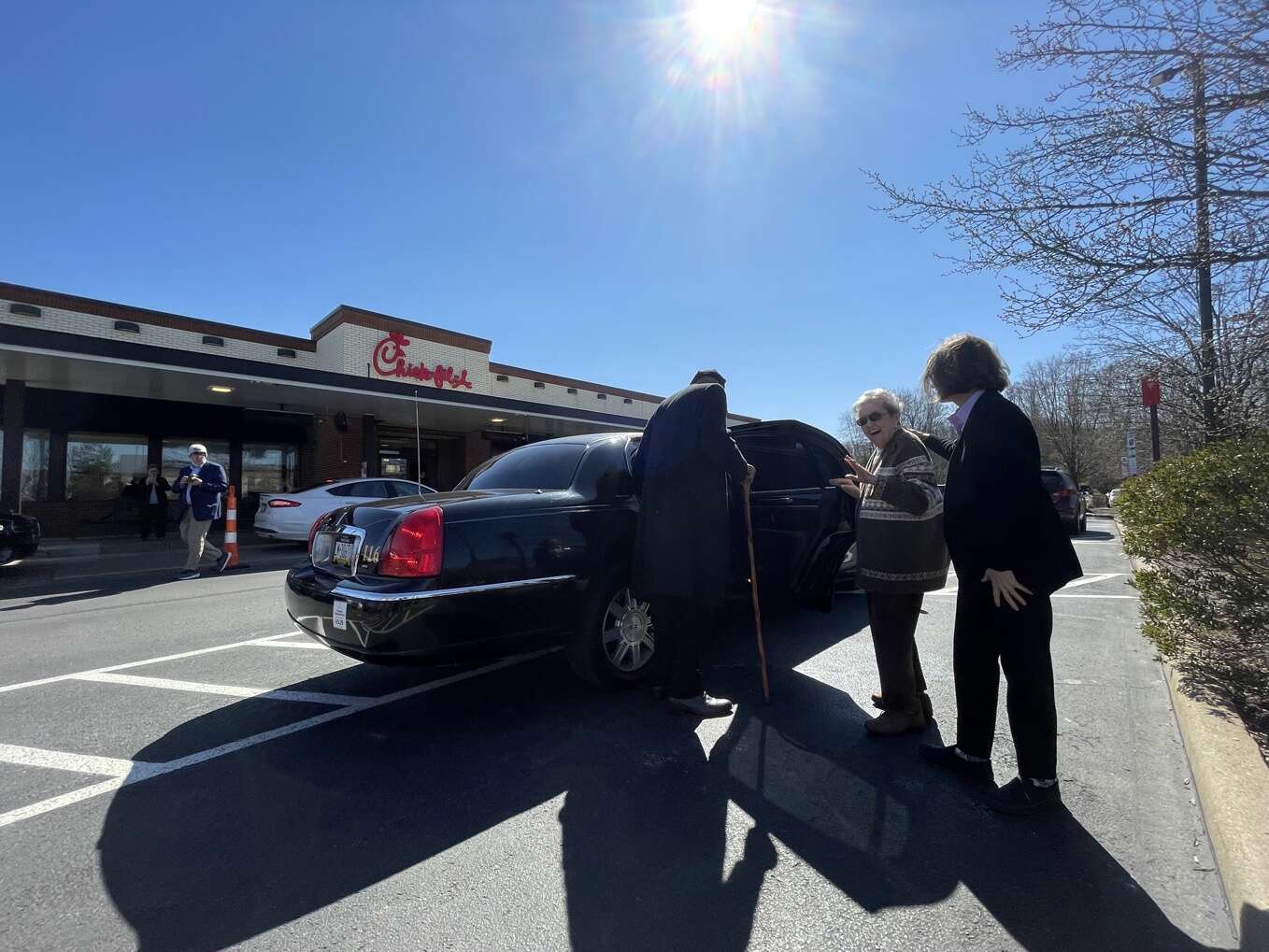 More in Community