SV's Edge has senior project join fight against diabetes
Corbin's cause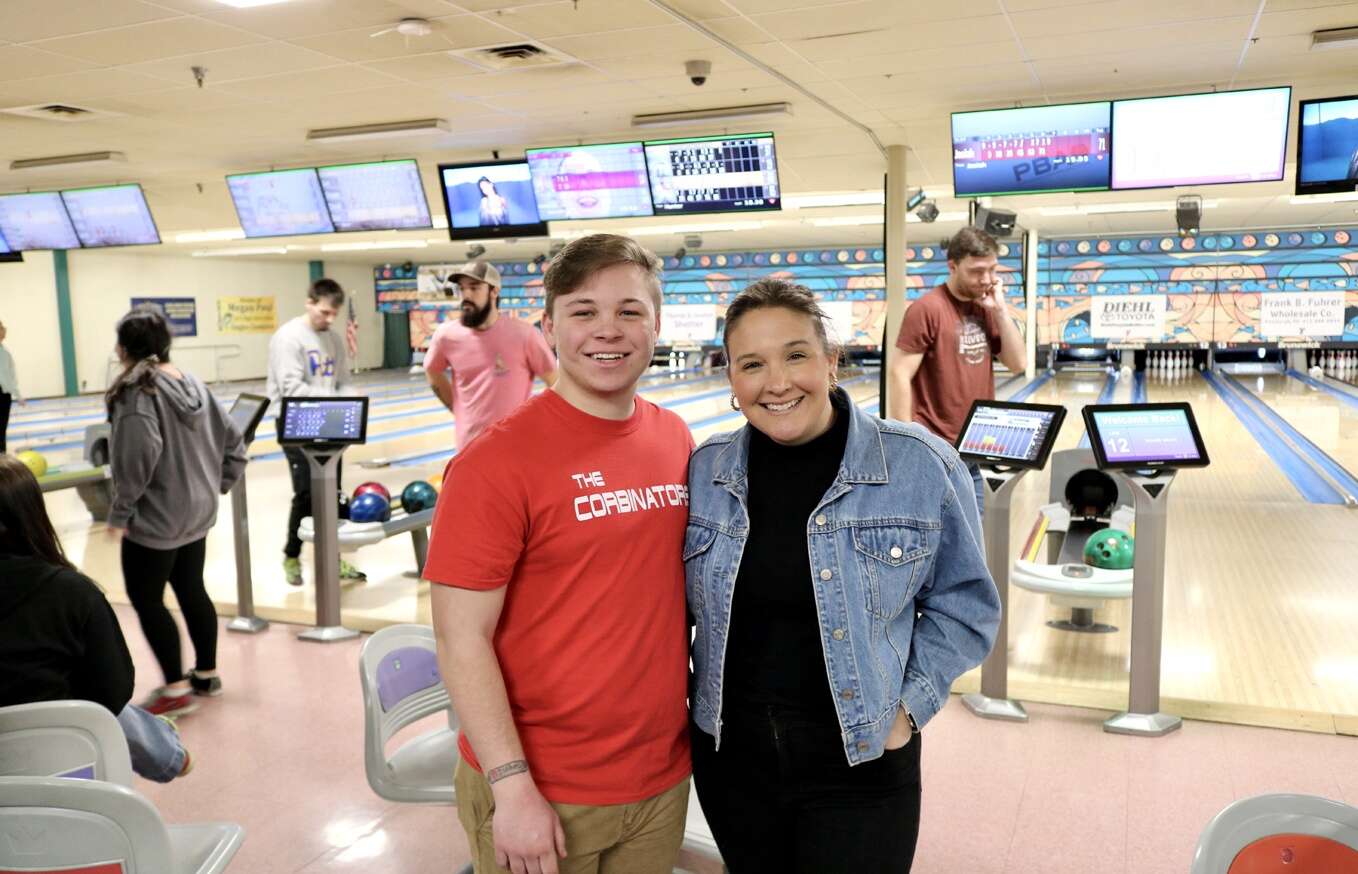 BUTLER TWP — Corbin Edge underwent a life-changing moment — at 18 months old.
"My family was driving home to North Carolina after visiting family up here," the Seneca Valley senior recalled. "I was sick and everybody figured I had the flu. Then my skin started turning blue and we drove straight to the hospital.
"My blood sugar was over 1,200. I was a Type 1 diabetic. If I wasn't taken to the hospital when I was, I probably wouldn't be here right now."
A few years later, Corbin's family moved back to Butler County — to be with more family and because Pittsburgh had top-notch medical facilities to fight diabetes.
And Corbin decided to join the fight himself.
He has dedicated much of his young life to raising funds for a cure and raising awareness to help other children who are living with diabetes.
Corbin oversaw hoagie sales and other fundraisers to battle the disease. He's raised more than $40,000 over the years for the Pittsburgh chapter of the American Diabetes Association (ADA).
"He's an incredible kid," said Chelsea Schaffer-Musial, executive director of the ADA of Pittsburgh. "He's been involved in this fight all his life. I think kids with diabetes mature faster because they have to learn discipline and diet so early in life.
"Corbin has a heart of gold. He's served as an ambassador with us, speaking to groups about diabetes, besides raising all that money."
A running back-linebacker on Seneca Valley's football team, Corbin decided to dedicate his senior project to raising a few more thousand dollars toward the diabetes fight. He came up with the Pins & Needles Bowl-a-Thon, which took place Feb. 26 at Family Bowlaway in Butler.
He began working on the project in May, recruiting bowlers to participate and organizing numerous baskets to be raffled off, along with a bake sale. He wound up with 105 bowlers and another 30 people on hand to participate in the basket raffle and/or bake sale.
Corbin served as public address announcer for the event as well.
"With the baskets, my goal was to raise $7,500 toward the cause," he said that day. "It looks like that's going to happen."
He surpassed that goal. The Bowl-A-Thon raised $11,000 before expenses and cleared $9,500 for the ADA.
Corbin's uncle is Larry Wendereusz, the Slippery Rock High School head football coach. He took time to film some of the Rocket football games when he was in seventh and eighth grade. He was a ball boy at Slippery Rock games from fourth grade through sixth.
"All he wants to do is help," Wendereusz said. "That's just who he is. Corbin is always thinking of others. The work he's done to fight diabetes ... He's taken such a negative diagnosis for a small child and turned it into a positive over time."
Corbin's fight against diabetes won't end with high school graduation. He plans to study nursing at the University of Pittsburgh and stay with the war against diabetes as a medical professional.
"Hopefully, he'll be able to film football games for Pitt. We're working on that," Wendereusz said.
"I couldn't be prouder of him," Nanet Wendereusz, Corbin's mother, said. "He keeps doing more and more."
Corbin has been attending a week-long camp in the Laurel Highlands each July for six or seven years. The camp is for children with diabetes.
"We do a lot of fun activities there, but we also learn about how to deal with diabetes and what our responsibilities are that way," he said. "Now I'm working on being a diabetes counselor at that camp."
So it goes with Corbin.
"He takes care of himself, has enriched his life and educates others," Musial said. "I have an endless amount of respect for that young man."
More in Sports