Local legislators hope to end automatic gas tax increase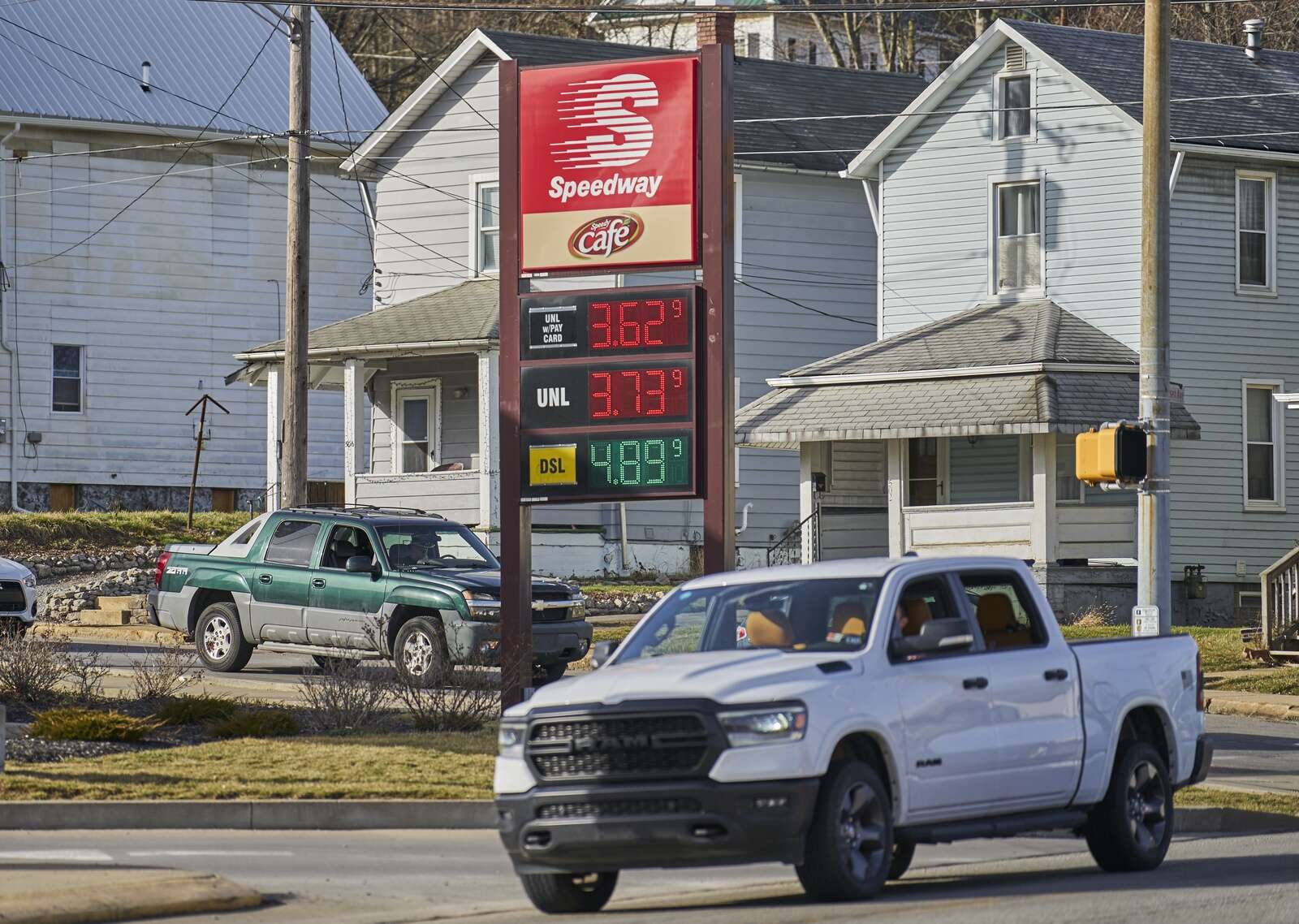 A bill that aims to stop the automatic gas tax increase for 2023 still awaits action in the Pennsylvania House of Representatives after being passed by the state Senate in January, but the bill soon could see action as the House returns to its regular session next week.
Senate Bill 35, if passed by the House and signed by Gov. Josh Shapiro, would stop the automatic gas tax increase for 2023 and permanently set the wholesale price of gasoline at $2.99 per gallon.
The bill was proposed in the Senate by Sen. Scott Hutchinson, R-21st, along with fellow Senate Republicans and later passed the state Senate in a 29-19 vote on Jan. 11 — with 27 Republican votes and two Democratic votes.
Bipartisan support needed
Rep. Aaron Bernstine, R-8th, said this issue is bipartisan and anticipated this legislation could move along when the House reconvened.
It would indeed take bipartisan support, considering the Democratic majority in the House.
"This is absolutely a top priority for me," Bernstine said. "People in Pennsylvania pay an absurd amount in gasoline tax due to legislation that was passed in 2013."
The bill looks to specifically address Act 89 of 2013, which was signed into law during the administration of former Gov. Tom Corbett. The decade-old legislation prompted Pennsylvania gas tax to increase by 3.5 cents — to 61 cents — per gallon of gas, at the start of the new year. The tax on diesel increased by 4.4 cents per gallon to 78 cents.
Representing Butler County, Hutchinson and Sen. Elder Vogel, R-47th, both voted in favor of the bill.
"I was pleased that we addressed that quickly," Hutchinson said. "Hopefully, we can get that automatic increase held back before it really hits people."
Since the tax will be assessed at the wholesale level, the increase may not be passed along immediately to consumers, but the increase could trickle down to the pumps.
The bill, passed by the Senate in mid-January, went on to the House, where it remains.
"Not a whole lot is happening over there right now. They need to get their full complement of members so they can actually start functioning," Hutchinson said of the House earlier this month.
The House had adjourned in late January until late February as the parties awaited the outcomes of special elections that gave the Democrats a majority.
As anticipated, three Democrats filled empty seats, bringing the Democrats to a majority in the House. The newly filled seats include Joe McAndrew in District 32, Abigail Salisbury in District 34 and Matt Gergely in District 35.
High by comparison
Pennsylvania has the second-highest gas tax in the nation behind California, which has a tax of 68 cents per gallon of gas.
"I am not in favor of any automatic tax increase," state Rep. Marci Mustello, R-11th, said. "I believe the Legislature should review every potential tax increase and impact it will have on hardworking Pennsylvanians."
Bernstine said taking back the automatic increase to the gas tax is a "good first step."
"We also need to take additional steps to allow people to have more money in their pockets," Bernstine said.
Where the money goes
According to the state Department of Transportation, approximately 75% of funding for Pennsylvania's aging transportation system comes from the gas tax, which has been the concept for over 100 years.
As of 2022, 2,400 state-maintained bridges were rated in poor condition, PennDOT stated on its website. The average bridge age is 50 years with a typical life span of approximately 75 years.
State roads and bridges are the main focus, Bernstine said, but municipalities also have a chance to see some of the gas tax funds coming from the state.
"Transportation is something very important for our area," Bernstine said. "We focus on things that are most needed at the given time. For example, in the Penn Township area, there are several roads that basically fell into the hillside. We are getting those repaired and fixed right away."
According to PennDOT, portions of the state gas tax will go toward local projects such as State Route 68 at the intersections of Meridian and Benbrook roads, which includes the installation of turn lanes and corridor improvements.
State Route 228 has two projects in the works according to PennDOT, which includes improvements at Balls Bend, which is the stretch of 228 between Mars Cider and Three Degree roads.
This stretch of 228 will be widened from two lanes, one in each direction, to four lanes, two in each direction.
The Balls Bend project is expected to cost $26.5 million, according to Butler County commissioners, and is anticipated to be completed by early 2025.
The other Route 228 project involves reconstruction of approximately 14,000 feet of road along State Route 228, including three new jug handles, and 3,100 feet of road along Three Degree Road.
PennDOT did state that all projects are funded using a variety of sources aside from the gas tax, such as other state, federal and local grants.
For Mustello, improvements on Route 68 and the intersection of Hansen Avenue and Whitestown Road are among the top projects she would to focus on with gas tax funds.
"There are many worthy projects," Mustello said. "These are just two I have been working on."
Projects Hutchinson would like to see get some attention pertain to Route 422 and Route 228.
The average price for a gallon of regular gasoline in Pennsylvania as of Thursday was $3.65 according to AAA, while the average price in Butler County was $3.76.
Nationally, the average price for a gallon of regular gasoline clocked in at $3.38.
More in Business