North tops Knoch, finishes unbeaten in 1-4A
Section Perfection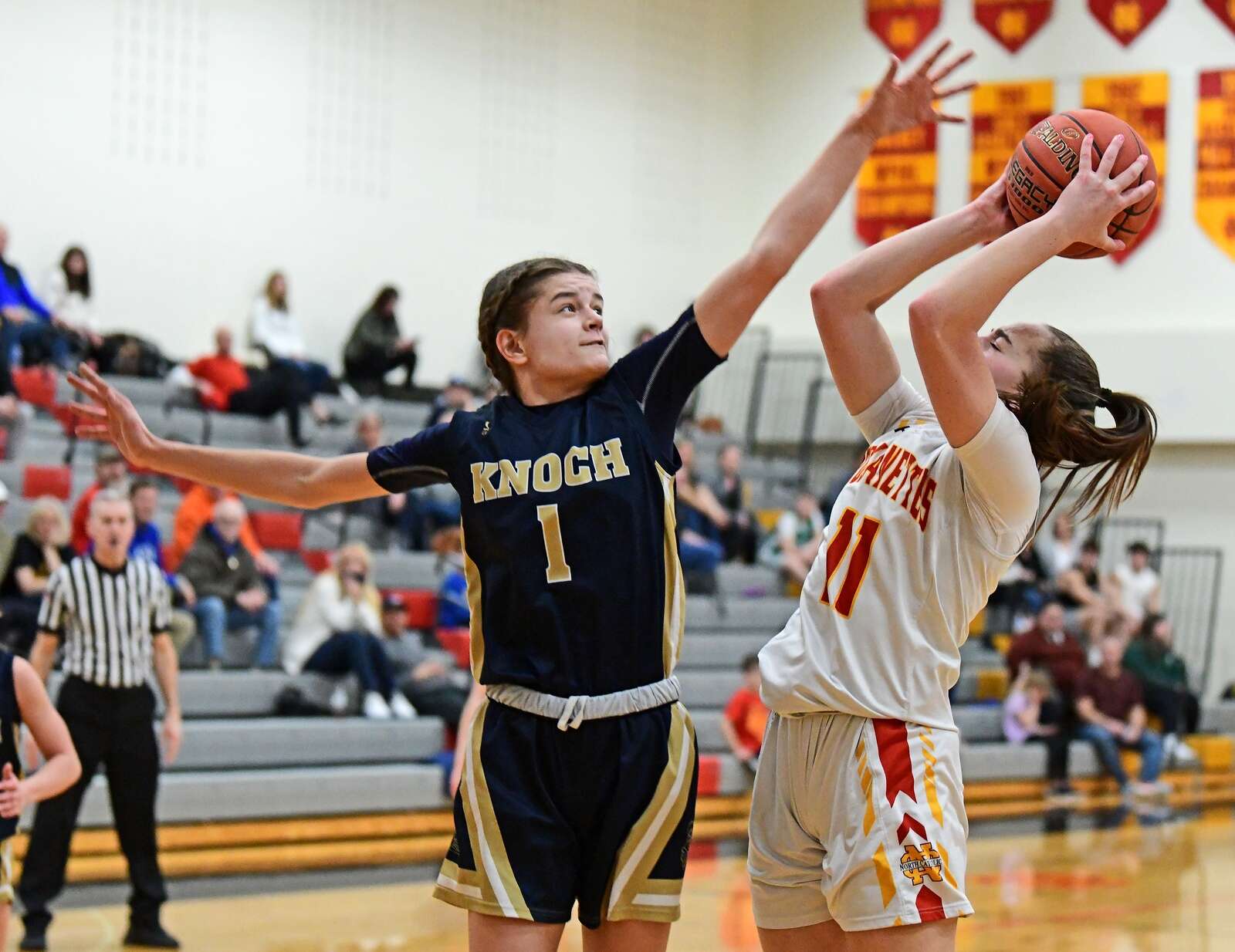 CRANBERRY TWP — North Catholic scratched something off its to-do list Thursday night.
The Trojanettes, who had already clinched the Section 1-4A title, finished the section slate undefeated with a 51-36 girls basketball victory at home against Knoch.
"It's one of the goals we had," said North coach Molly Rottmann. "This game was important for Knoch in terms of playoff seeding, so we knew it was going to be tough. It's great to go undefeated in the section."
The Trojanettes (18-3, 12-0) built a 26-9 lead on Knoch, reaching that advantage with Alayna Rocco's 3-pointer with 4:38 left in the first half. North then misfired on its last six attempts from the field before halftime.
The Knights, however, failed to capitalize, scoring just three points of their own in that span and trailed 26-12 at the break.
"That was an opportunity," said Knoch coach Chris Andreassi. "We dug ourselves a hole, made some mistakes, and mistakes count double against a team like North Catholic.
"I'm very proud of our girls. They played extremely hard all night. We've shown this season that we can play with anybody."
Knoch cut its deficit to less than 10 points twice in the second half. Naturelle Ewing's basket with 6:44 left in the third made it 26-17 and her bucket two minutes later made the score 28-19. But North, which recently got senior guard Dacia Lewandowski back from injury, allowed the Knights to get no closer.
"Dacia's not 100 percent, but she played defense tonight like we know she can play," said Rottmann.
Rocco led all scorers with 21 points. Knoch's Nina Shaw, who was held to six points in the first meeting with North Catholic this season, scored seven in the first quarter Thursday and finished the game with 13 points.
The Knights (14-7, 9-3) finish in a tie for second place in the section with Highlands.
The Knights and Trojanettes will both play a non-section game prior to the playoffs. North Catholic hosts Oakland Catholic on Saturday while Knoch travels to Laurel on Monday.
North won the WPIAL Class 3A title last year.
"I think it's a more talented field in 4A," Rottmann said. "There's not going to be any easy games in the playoffs."
KNOCH 36
Nina Shaw 4 4-5 13, Megan Vasas 2 3-4 7, Hattie McGraw 2 0-0 6, Naturelle Ewing 3 1-1 7, Adah Fuller 1 0-0 3, Paige Rodgers 0 0-0 0, CeCe Kosecki 0 0-0 0. Totals: 12 8-10 36.
NORTH CATHOLIC 51
Anna Waskiewicz 4 0-0 8, Alayna Rocco 7 2-2 21, Dacia Lewandowski 3 0-1 7, Ava Walker 3 2-2 8, Tori Drevna 3 0-0 7, Sarah Loughry 0 0-0 0, Kaitlyn Tavella 0 0-0 0. Totals: 20 4-5 51.
Knoch 7 5 11 13 — 36
North Cath. 14 12 18 7 — 51
3-point goals: Knoch 4 (McGraw 2, Shaw, Fuller); North Catholic 7 (Rocco 5, Lewandowski, Drevna).
Saturday: Oakland Catholic at North Catholic
Monday: Knoch at Laurel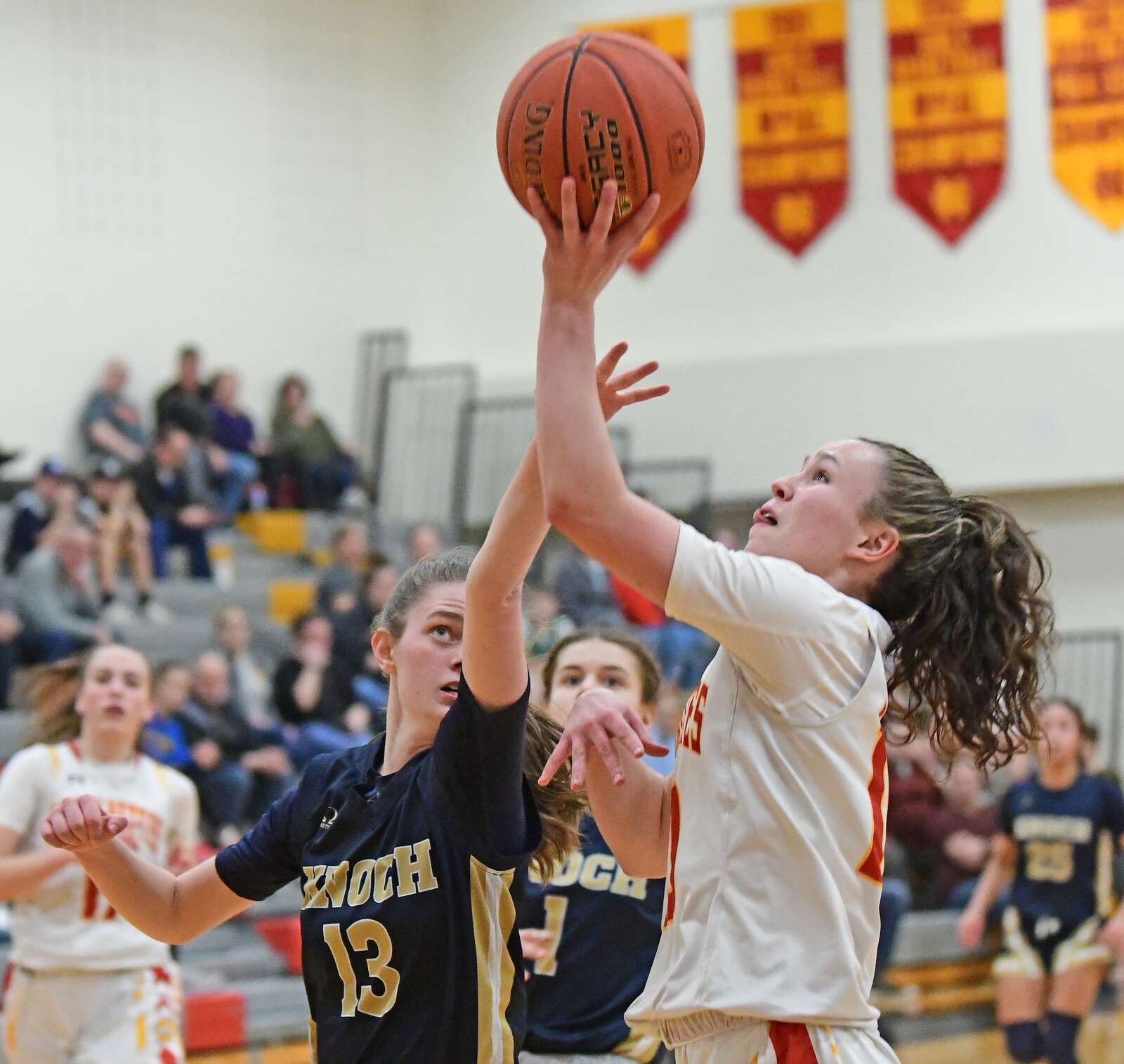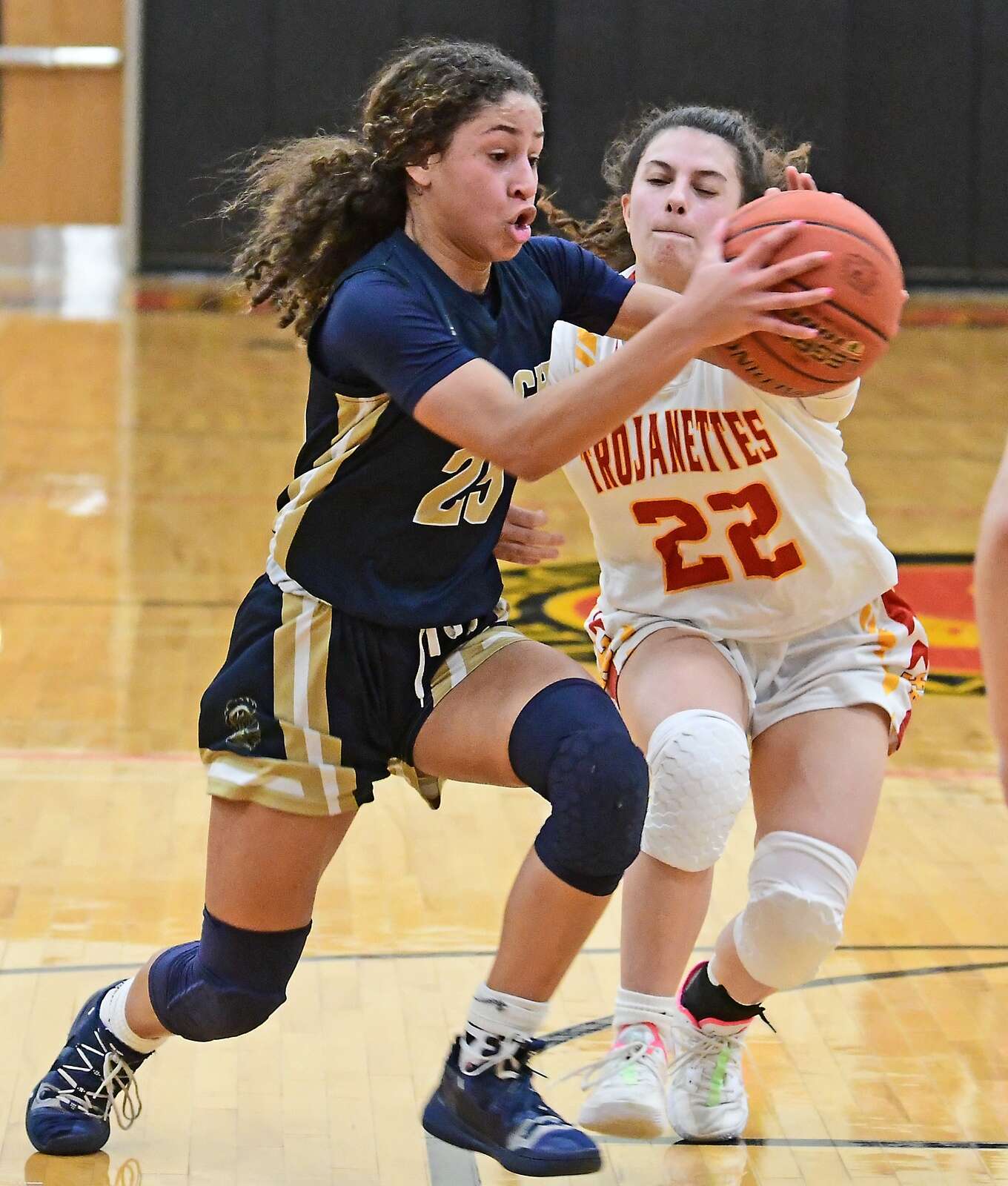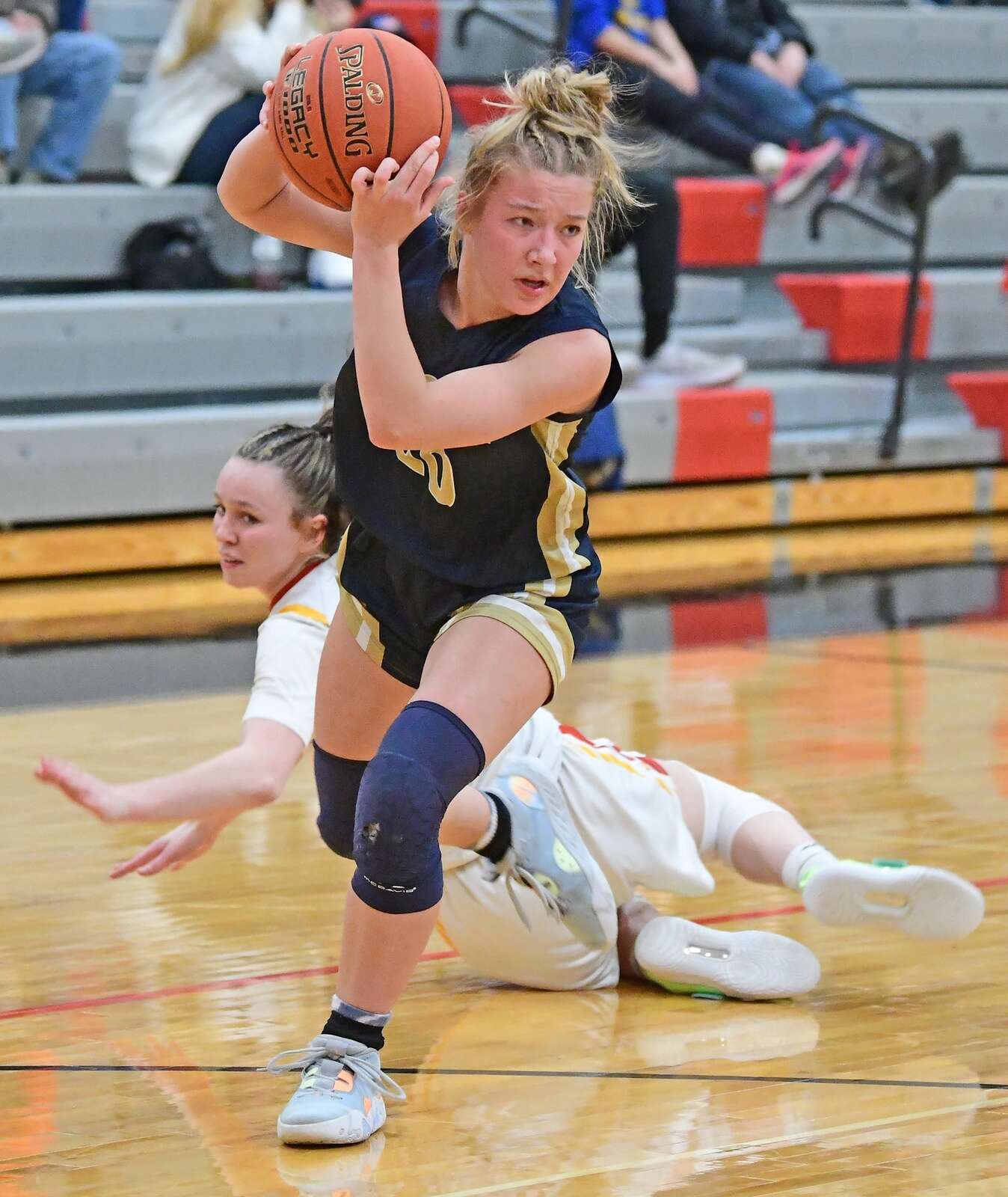 STORIES YOU MAY ALSO LIKE