SV divers meeting challenge of pool record
Raising the bar
JACKSON TWP — It is often said that records are made to be broken, but Isaiah Clerkley and Sam Hersick have taken it to another level.
The Seneca Valley divers, a junior and senior respectively, have combined to break their pool's record score three times this winter.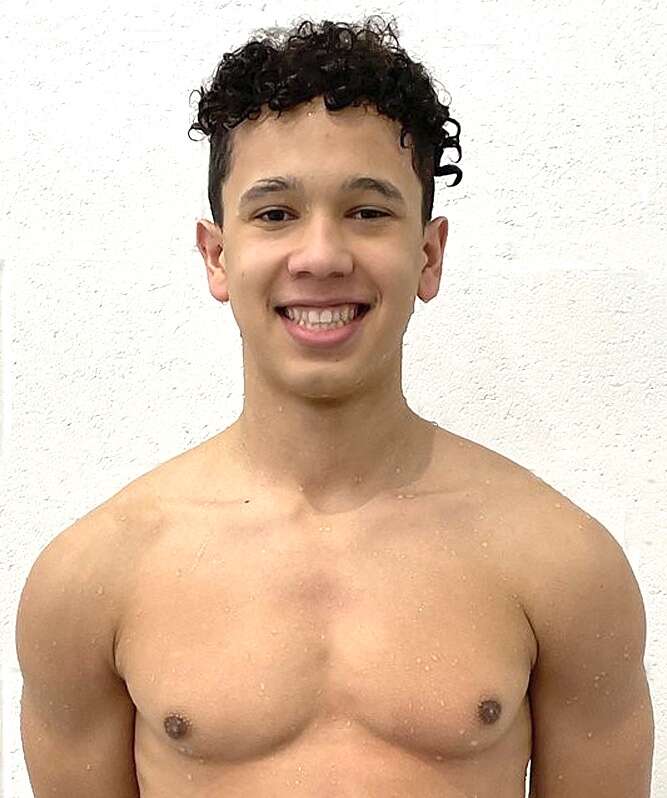 Entering the season, 2021 SV graduate Trevor Elliott held the standard with a score of 277.75. Clerkley initially grabbed the top spot with an effort of 284.45 against Pine-Richland on Jan. 5.
Hersick scored a 288.10 Jan. 23 in a meet with North Catholic, but Clerkley responded with a 294.00 against North Hills last week.
"Isaiah has really matured and is working very hard," said SV coach Nancy Laslavic. "He has a great awareness of where he is on the board and in the air."
Clerkley has also recently taken down pool records at Upper St. Clair (277.10) and Bethel Park (309.50). He is closing in on SV's school record of 318.80, set by Chris Rebholz in 1999.
"I knew I could do better than I did last year, but wasn't expecting to be breaking records at different pools," said Clerkley. "I want to keep improving, win at WPIALs and do better at states."
He picked up gymnastics over a decade ago and didn't begin diving until his freshman year. A back injury suffered last summer has caused him to modify his training schedule.
"Diving is a lot easier on my back," he said. "I still practice for gymnastics about once per week, but haven't competed since May. I've spent a lot more time diving, wanted to put more focus on it."
When Hersick broke the pool record, his best dive was an inward double somersault, which yielded a score of 60.2.
"The one I was pleased with most was a back 1½ somersault, 1½ twist," he said. "It was the first time I performed it in competition and it scored a 50. I was nervous about doing it, but knew it had scored well even before I came out of the water.
"I'm focusing on technique and being more consistent this season," added Hersick. "I did well last year, but wasn't able to consistently hit some of my dives."
Clerkley and Hersick are part of SV's extremely strong diving program. Four Raider boys qualified for states last year after finishing second through fifth at the WPIAL Class 3A championship meet, where Clerkley was runner-up and Hersick fifth. Jeremiah Laslavic, a current senior, was also in that mix.
At a recent invitational at Beaver High School, Clerkley, Laslavic and Hersick finished first, second and third, respectively.
"All three have increased their degree of difficulty and have been battling it out all year," said Nancy Laslavic.
Two other SV boys, juniors Miles Miller and Colin Stevens, have qualified for the upcoming WPIAL meet.
STORIES YOU MAY ALSO LIKE