Armstrong slows Planets' march to section crown
Roadblock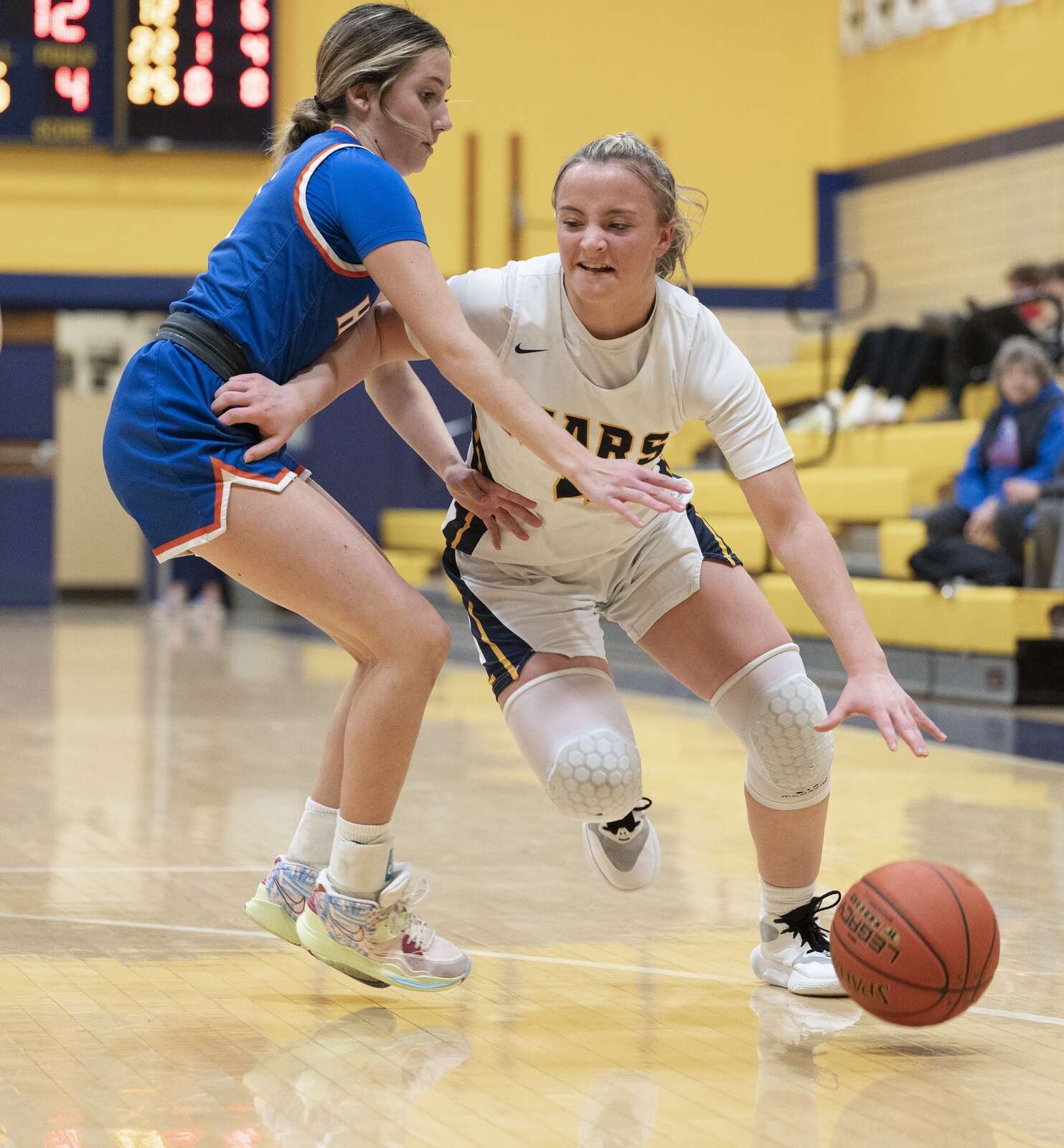 ADAMS TWP — Mars was looking to take another step toward an outright section title Monday night, but Armstrong had other ideas.
The Planets struggled offensively, lost the lead midway through the third quarter and never saw it again in a 37-28 girls basketball defeat to the visiting River Hawks. With Hampton's win over Fox Chapel, the Planets and Talbots are now tied atop the section standings with 7-2 records. Armstrong, which is lurking right behind at 7-3, avenged a 55-36 loss to the Planets earlier this month.
"In that game, we were down 30-25, but Armstrong scored just six points in the second half," said Mars coach Dana Petruska.
The River Hawks were clearly the better second-half team on Monday. Mars (13-4, 7-2) committed at least five turnovers in every quarter and made just four field goals in the final 16 minutes.
"You can tell from the scoreboard, nothing was easy on either side tonight," said Armstrong coach Jim Callipare. "But we've been locked in on defense, are being more selective with our shots, running through our offensive sets and that helps with transition. It's been a total team effort and the girls are seeing it pay dividends."
The Hawks' Emma Paul drained a 3-pointer that tied the game at 19 with 4:39 left in the third quarter and Armstrong took the lead for good a few possessions later when Olivia Yancy hit another trey.
The Planets were outrebounded 10-3 in the third quarter, after which Armstrong led 23-21. Isabella Yancy's 3-pointer was part of Armstrong's 9-3 spurt to start the fourth.
Mars had made just one of 10 three-point attempts before Annalynn Isaacs banked one in with a minute to play, cutting the Hawks' edge to 32-28, but the Planets did not score again.
"We lost (senior guard) Alexa McDole to a knee injury three games into the season," Petruska said. "We're a good team without her, but I honestly believe we'd be undefeated with her.
"Hats off to Armstrong (16-3, 7-3). They're a good team, athletic, but most of our (22) turnovers tonight were self-inflicted."
Paul led Armstrong with 12 points and Alexis Cashdollar scored 10 for Mars.
The Planets will look to get back on track Friday at Shaler.
ARMSTRONG 37
Emma Paul 3 5-7 12, Kyla Fitzgerald 4 3-9 11, Olivia Yancy 3 0-0 7, Sarai Weaver 1 0-1 2, Kali Allensworth 1 0-0 2, Isabella Yancy 1 0-0 3. Totals: 13 8-17 37.
MARS 28
Ava Day 1 0-0 2, Vita Vargo 0 1-2 1, Alexis Cashdollar 4 2-4 10, Annalynn Isaacs 3 0-0 8, Cecillia Christy 1 1-2 3, Lauren Atwell 0 1-3 1, Olivia Donnelly 0 1-2 1, Carmella McDole 1 0-0 2. Totals: 10 6-13 28.
Armstrong 7 7 9 14 — 37
Mars 6 11 4 7 — 28
3-point goals: Armstrong 3 (Paul, O.Yancy, I.Yancy); Mars 2 (Isaacs 2).
Friday: Mars at Shaler
STORIES YOU MAY ALSO LIKE