Youths across county gain appreciation for physical activity, competition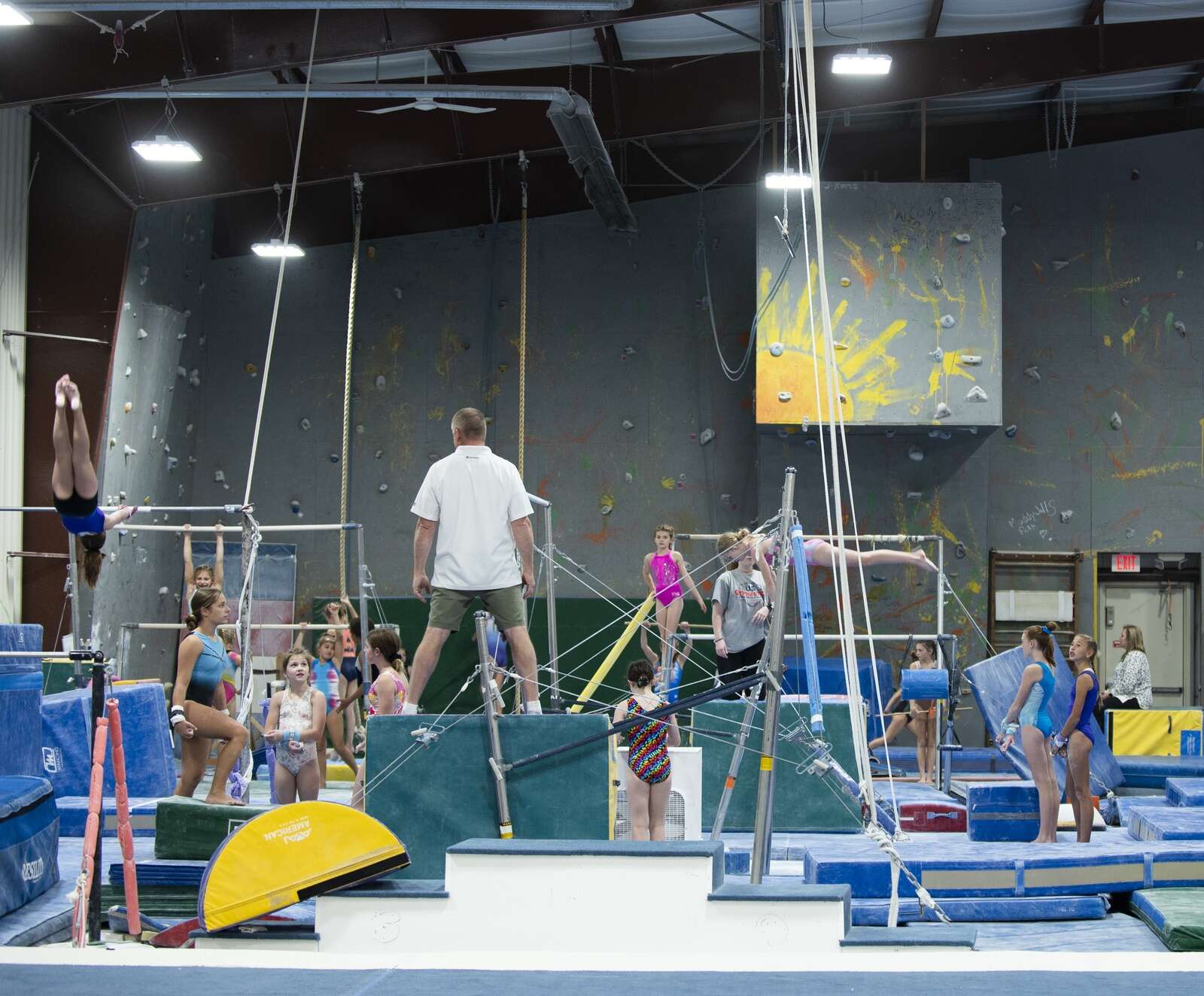 Join, Learn, Grow
Aubriella Nightingale had just come out of the locker room at the Butler YMCA, jumping and skipping at the feet of her mother, Bekah. The 3-year old was eager for something, then revealed what it was that she was looking forward to.
"Pizza! Pizza!" she shouted. That was her reward for the hard work she had just put in as part of the YMCA's Water Discovery Program, which introduces infants and toddlers to the aquatic environment, accompanied by a parent.
"Aubriella's babysitter has a big swimming pool, and I want her to learn how to swim," Bekah Nightingale of Butler, said. "I went to St. Mary's Catholic School in Herman, and we had gym class here. I remember swimming at the Y.
"The biggest thing is for her to know how to be safe in the water."
Nightingale has brought her daughter to the right place to do just that.
"The parent/child classes (ages 6 months to 3 years) are all about getting the child acclimated to the water," said Jay McCaslin, coordinator for swimming lessons at the YMCA. "A parent gets into the water with their child and never loses contact with them. We want kids to learn to enjoy the water."
Step by step
Exposing a child to a sport or activity at a young age can plant the seed for growth. Aside from the parent/child classes, the Butler YMCA offers swimming lessons at four levels.
"After seven weeks at each level, swimmers receive a report card, telling them and their parents how they've progressed in different skill sets," said Sandra Ihlenfeld, executive director of the YMCA. "Some are able to move on to the next level, while it takes a little longer for others.
"The lessons all take place in our warm-water pool, because kids are more at ease in warm water."
With safety as the main objective of the lessons, swimmers can use the knowledge if they ever encounter a dangerous situation in the water.
"We teach them to get back to the side of the pond, the lake or the pool," McCaslin said. "All drownings are preventable."
Some swimmers have interest in joining the YMCA's competitive team, the Barracudas, which has children as young as 5 years old.
"We have a program called 'Test the Water,' which lets kids and parents know what swimming competitively is all about," said Ihlenfeld, who added, describing the Barracudas: "It's a great team environment. It's competitive, but a kid isn't going to lose his spot based on how fast he or she is."
Rob and Kelly Deemer of Connoquenessing Township, have four grown sons who each swam competitively at the YMCA — Ryan, Joe, Alex and Sam. The quartet put in a combined 30 years of swimming there.
"Ryan began swimming at the YMCA when he was 11," Rob said. "It was his choice, but we encouraged it. After that, our other boys just fell in line with it.
"It was nice having them all in one spot. We didn't have to drive all over the place to take them to practices."
All four Deemer brothers starred for Butler Area High School's swimming team, and each went on to compete in college.
"The YMCA not only helped create a passion for swimming with me and my brothers, it was a tight-knit group of swimmers and families," said Joe Deemer, a 2021 graduate of Gannon University. "None of us were that good in ball sports. Swimming was a pretty clear choice for us."
Gymnastics
At Butler Gymnastics Club, youths can take part in a recreational program or as a competitive gymnast. More than 20 coaches offer instruction.
"We definitely get a lot of gymnasts through word of mouth," said Erica Jamieson, recreational director. "But we also have kids whose parents came through here. We actually have some third-generation gymnasts."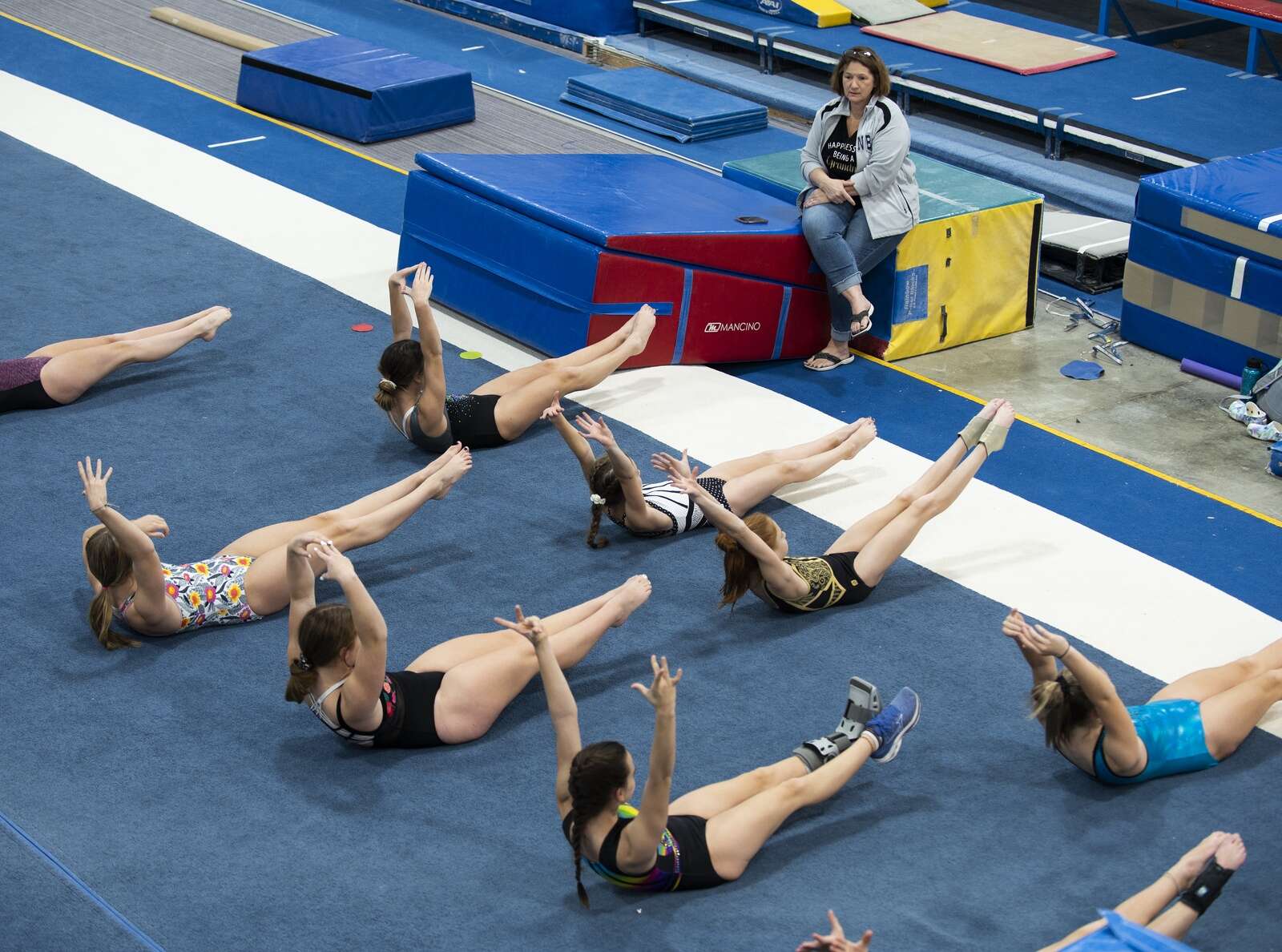 There is obviously more time involved on the competitive side.
"If you're a recreational gymnast, you can come here once every week for about an hour," said Kelsie Schafer, a coach of some of the club's 200 competitive gymnasts (ages 6 to 18) who previously trained here during her high school days. "Turning competitive means four or five days per week, a few hours at a time.
"Training for competitions forces you to prioritize things. What's most important to you? You're going to school, eating dinner, coming here, doing homework. ... There's not much time for anything else. I grew up with that, so I got used to it."
A helping hand
Audrey Sturgeon, a 9-year-old resident of Mars, is a gymnast at Butler Gymnastics Club. Her mother, Alexis, has watched her clear a number of hurdles on her way to Gold Excel, an advanced competitive level for her age.
"I've seen her get apprehensive when trying something new, but her coach, Bria (Giovannelli) is always encouraging her that she will get it," Alexis said. "Audrey thrives on positive reinforcement, and both of my daughters adore her."
Audrey's younger sister, Kinley, is a Level 2 gymnast, one level below the competitive stage.
"She saw what her sister was doing and wanted to get into it," added Alexis. "Both girls greatly enjoy gymnastics. We have a tumble track at home and they're constantly jumping all over the place."
Giovannelli trained at Butler Gymnastics for four years. She returned as a coach four years ago.
"Gymnastics can be taken very seriously, but I always try to do something that makes it fun," she said. "I come up with games for the kids to play, but ones that actually teach them something.
"When I trained here, the other girls were like sisters to me. I hope these kids are able to form that same bond."
Knowing how to do something is only half the battle for a coach. Getting a child to understand the objective and how to get it done takes patience, among other traits.
Giovannelli seems to be a perfect fit for the role.
"She's an amazing instructor," said Damon Hoak, a Butler resident whose 7-year old daughter, Haley, is another Level 2 gymnast at the club. "The amount of things Haley has learned has helped her so much.
"She's in school all day; we run home to get her changed and something to eat and then head to the gym. She's excited the whole time."
At the YMCA, McCaslin is one of six swimming instructors, and children have come to associate him with a comfort level in the pool.
Adrienne Fuhrman-Renwick, of Butler, brings her two children, Llewyn, 5, and Marlowe, 3, to the pool for Level 1 lessons.
"They've been coming for eight weeks," she said. "We thought they'd be more comfortable being in the water together.
"Marlowe was apprehensive at the start about getting her face in the water. But Mr. Jay has been awesome. He makes the kids feel safe, and my daughter's confidence has improved."
Laying the foundation
Learning and mastering skills in one sport can often lead to success in another.
Melissa DeMatteis began offering tumbling classes in 2019 at her gym, Full Out Tumble and Cheer, in Boyers. Many of her students are training to be part of one of her competitive cheer teams.
"We're the only gym of our kind in northern Butler County," DeMatteis said. "I've received a lot of appreciation for opening something like this up here.
"Our numbers have grown significantly. We're at 75 kids in the tumbling classes now, but were up to 100 at one point. What we train for is power tumbling, which leads into competitive cheer."
Molly Grossman is a senior on Moniteau High School's competitive cheer squad, most of the members of which train at the gym.
"Tumbling is one of the things we're judged on during competitions," Molly said. "We get to listen to music and work on our skills (at the gym). It's a lot of fun, and I really enjoy it."
Steve Heasley, president of Butler Gymnastics Club, has seen athletes from multiple sports benefit from work in his gym.
"We've had jumpers, hurdlers and pole vaulters from track and field come here, even football players," he said. "David Pichler, a diver who competed in the Olympics (twice) trained here. It goes far beyond being specific to gymnastics."
A lasting legacy
Heasley founded Butler Gymnastics Club in 1974. In the early years, he would coach gymnasts in buildings with open space he rented in and around Butler.
In 1994, he had a gym constructed on the current site off Evans City Road and added on to it two years later. The current facility has about 17,000 square feet of space.
Over the years, the club has turned out individual gymnasts and teams that have excelled at the local, regional and national levels. Between recreational and competitive gymnasts, there are currently 360 showing up at the gym.
"Parents recognize that getting their children involved in gymnastics leads to growth," Heasley said. "It improves strength, conditioning and provides discipline that can be applied to everyday life. It allows kids to be physically active in a structured way."
McCaslin was taught to swim in the 1950s by John "Pump" McLaughlin, the Butler YMCA's aquatics director for nearly a half-century, who died in 2004.
"He was a mentor, not just a swim coach," McCaslin said. "He coached swimmers who went on to great things at the high school and college level, even the Olympics like Eric Namesnik. I applaud that, I really do. But I think Pump's real legacy is the 50,000 people he taught to swim."
That's 50,000 people who learned how to enjoy themselves and, of course, be safe in the water for a lifetime.
"Swimming is a wonderful sport. It's like riding a bike," Ihlenfeld said. "If you learn to swim, it's a skill that stays with you."