Butler County Soccer Association a community fixture
Kicking It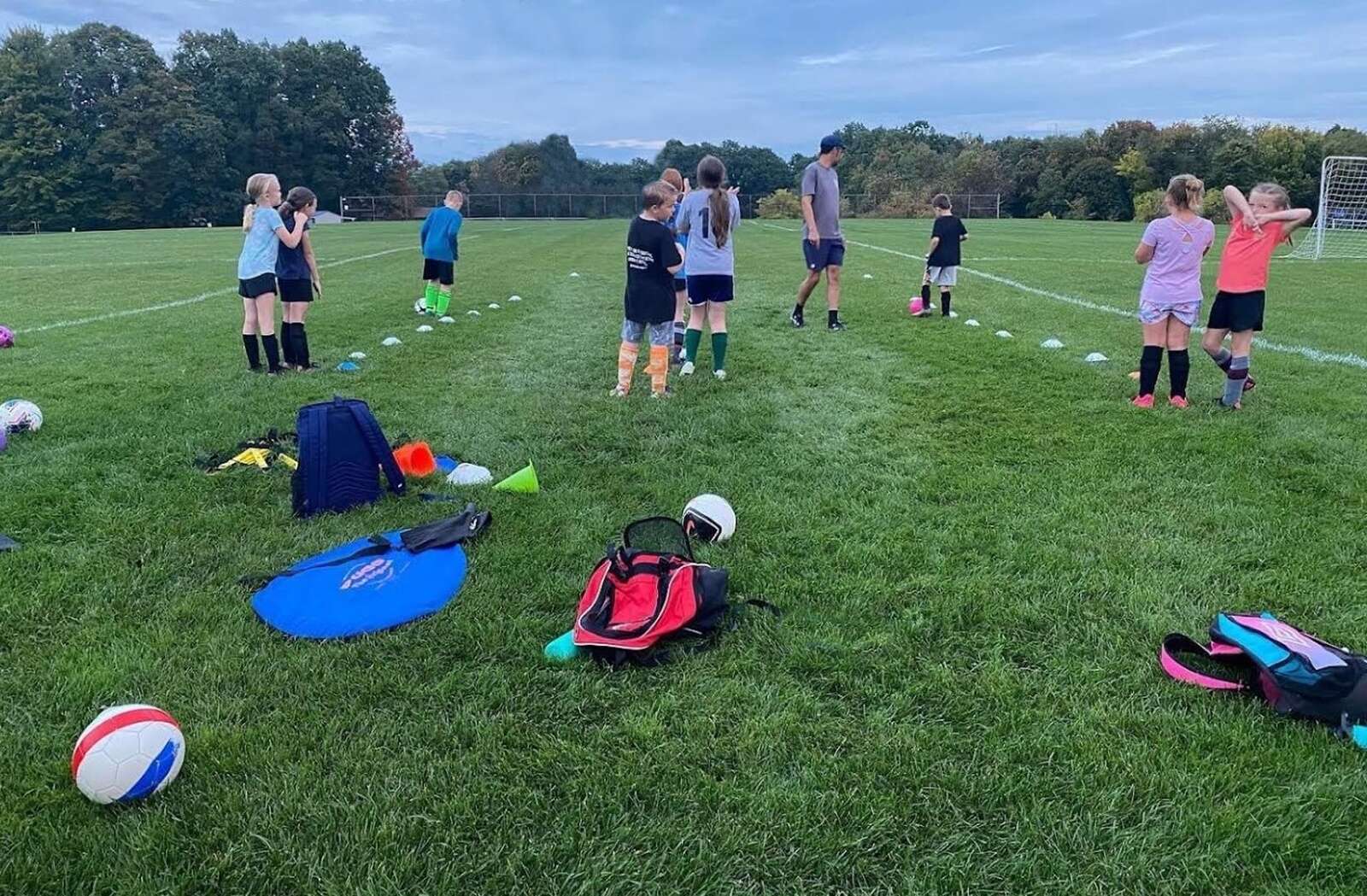 CENTER TWP — For 46 years, the Butler County Soccer Association has been open to children looking to learn about and compete in the sport. Having grown during that time, the nonprofit organization relies heavily on volunteers and owns a 21-acre facility off Palmer Road behind Clearview Mall.
"I kind of view us as the gateway to soccer," BCSA president Colin Leyland said. "Most families and kids will come here for their first experience and use our program to gain a love for the game and learn to play it at a very young age."
The skills children pick up within the organization often help them advance to soccer at the club and high school levels. The BCSA does its best to also accommodate those who don't.
"To my knowledge, we are the only community program — possibly — in Western Pa. that offers an in-house league for kids U-14 through U-16," Leyland said. "These are kids that just want to come and play … We've been very proud over the past five years to start that program and have it available for kids."
The recreational program welcomes children born between 2007 and 2018 to play on Saturdays. BCSA also has offered travel teams since its founding in 1976. In the fall, those crews are made up of children aged 9 to 15.
"We have some kids that don't play middle school or high school soccer that come back to us in the spring for a travel season, so we actually have girls and boys that play travel soccer up through U-18," Leyland said.
The travel teams compete and have had success in the Pennsylvania West State Soccer Association's Division 4. PA West, the sport's governing body in the area, describes the grouping as being "the highest level of boys and girls soccer available to travel teams from community clubs."
Most of the teams in Division 4 are from the Pittsburgh area, but it also often includes some from Erie, Johnstown, Altoona, and State College.
"When you look at all of our programming altogether, there really is almost a place for everybody," Leyland said.
Leyland played within the BCSA as a child. As did his brothers and sisters. He said those who have gone through the program enjoy paying it forward.
"It's kind of an organization where people that are heavily involved want to give back because their experience as a kid was so valuable," Leyland said.
With organized soccer being their introduction to athletics, children also move on to try their hand at other sports.
"The skills that you learn as a five- or six-year-old translate to other sports," Leyland said. "At a young age, soccer is a lot about energy, engagement, and a willingness to put yourself out there and be challenged."
He estimates that 500 children take part in the fall program, which runs during September and October. The organization typically sees a slight bump in numbers for the spring program, which goes from April through May. In the summer, the organization holds a variety of camps, and the complex is available for coaches to work with their players.
To register, visit www.bcsa76.net. The fee for in-house play is $80 plus the cost of equipment. Travel soccer is $110 for a season, which is played over approximately eight weeks.
More in Special Sections