Mars library keeping up with area growth
Library seeks funds through annual campaign
Fresh off of a campaign to renovate the exterior of the building, the Mars Area Public Library is looking ahead to the future and keeping up with an expansion of members in the southern Butler County area.
Library director Caitlyn Boland said that since 2019, the library has seen a 50% growth in cardholders.
"In the stats at the end of 2018, we had 7,402 active holders, and that number has grown to 11,249, as of this August," Boland said. "We feel it. I wondered for a long time why I felt so busy all of the time, and then when I ran the actual numbers, I thought, that makes total sense."
The library's annual donation campaign has started, encouraging patrons to donate to support general funding and other upcoming projects.
"We recently painted the exterior of our building. Later this year, we will be coordinating efforts to build and put on new shutters, and a portion will go towards purchasing materials," Boland said. "It always goes towards purchasing book collections, general operations and staffing, which has been increasingly important around here."
The library recently hired an additional staff member, Kelsey Grushecky, as a program and outreach librarian. Having an additional member of the 10-person library team makes all the difference, Boland said.
"(Growth is) definitely something that we hope to address now in making these seemingly small changes, with adding one new staff member," Boland said. "That's actually huge, budget-wise, for us too. Because we are such a small entity, adding one full-time individual for us is a big step in the right direction, and in the direction that we need to move in with all of this growth."
Having another staff member around means the library can hold more programs, classes and storytelling sessions, she said.
"We typically max out registration for an average story time at about 20 people, and they're all maxing out," Boland said. "Kelsey has added more programming to our schedule, so you can check out all of the new programs on our website for October. She's added a lot of new programs that we didn't additionally have. We are just seeing a full house."
Funding services
During the past two years' annual campaigns, the library has raised around $40,000, Boland said.
"That's definitely a number we hope to maintain," Boland said. "Regular costs of living and running the business increase from year to year, so it's always important that our annual campaign number can grow with the regular expenses. If we could hit the $45,000 to $50,000 mark, that's our goal in the coming years."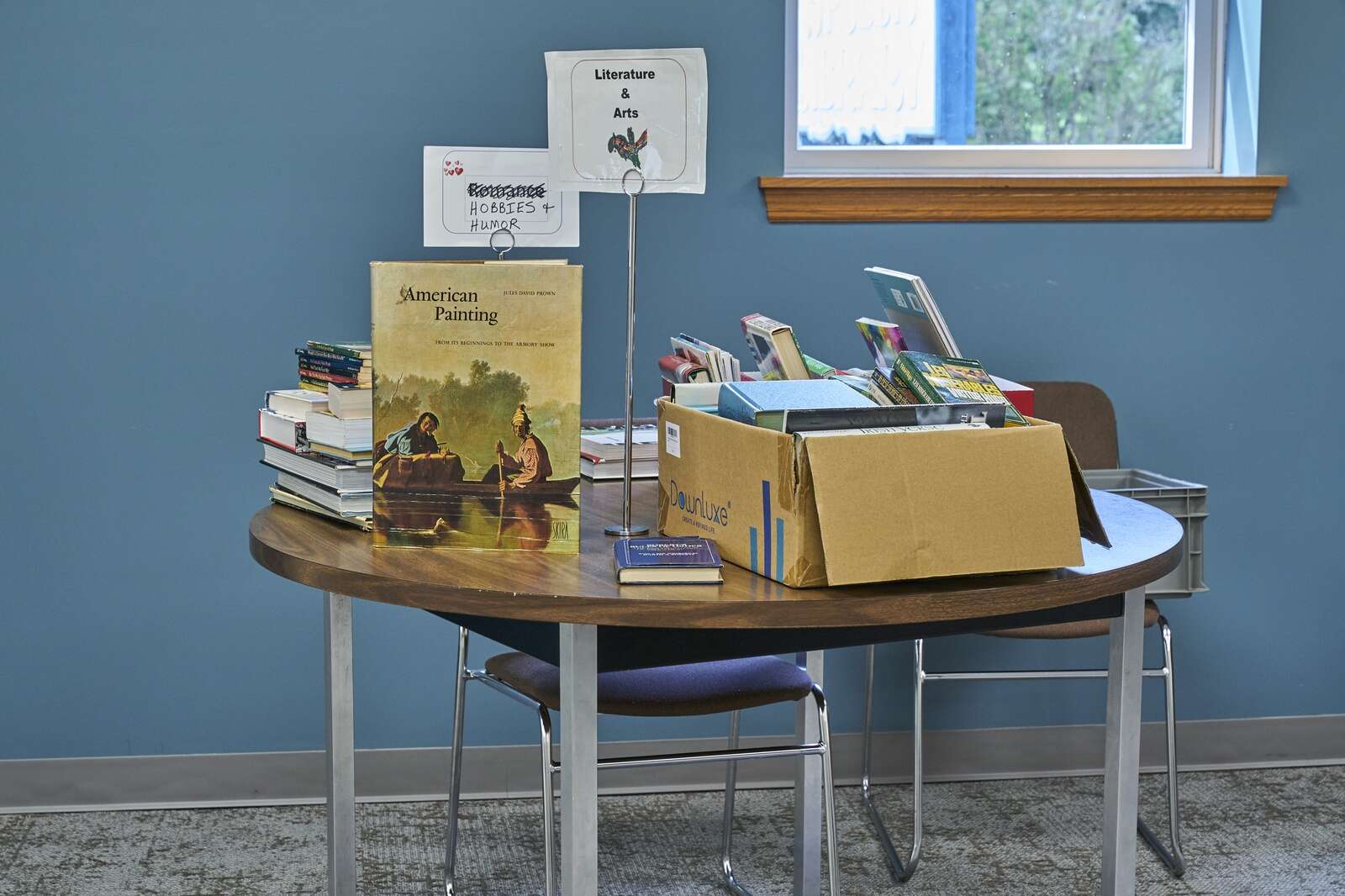 Inflation has hit the library in the form of additional fees, she added.
"We're getting hit with shipping fees left and right. We don't get to necessarily determine how books are being shipped in batches, but we're getting charged the shipping fee for every shipment being delivered," she said. "(It's) garbage pickup as well. It's all the little ways that it adds up."
While the library receives funding from the state and county, as well as the municipalities of Mars, Valencia, Adams and Middlesex, individual donors and local businesses are essential to its functioning, Boland said.
"We are definitely grateful for and reliant on the individual donors and local business donors that do support us," she said. "It's definitely an important aspect of our annual funding, and without them, we would be looking at having fewer staff members instead of more. It's a wonderful thing that our community does care, and we just are so grateful for that."
This Saturday, Oct. 1, during Mars Applefest, the Friends of the Library will hold a book sale to benefit the library.
"(Mars is) a real growing community, full of individuals who appreciate having a library and have a regard for the importance of having a nice one in their community," Boland said.