Good Enough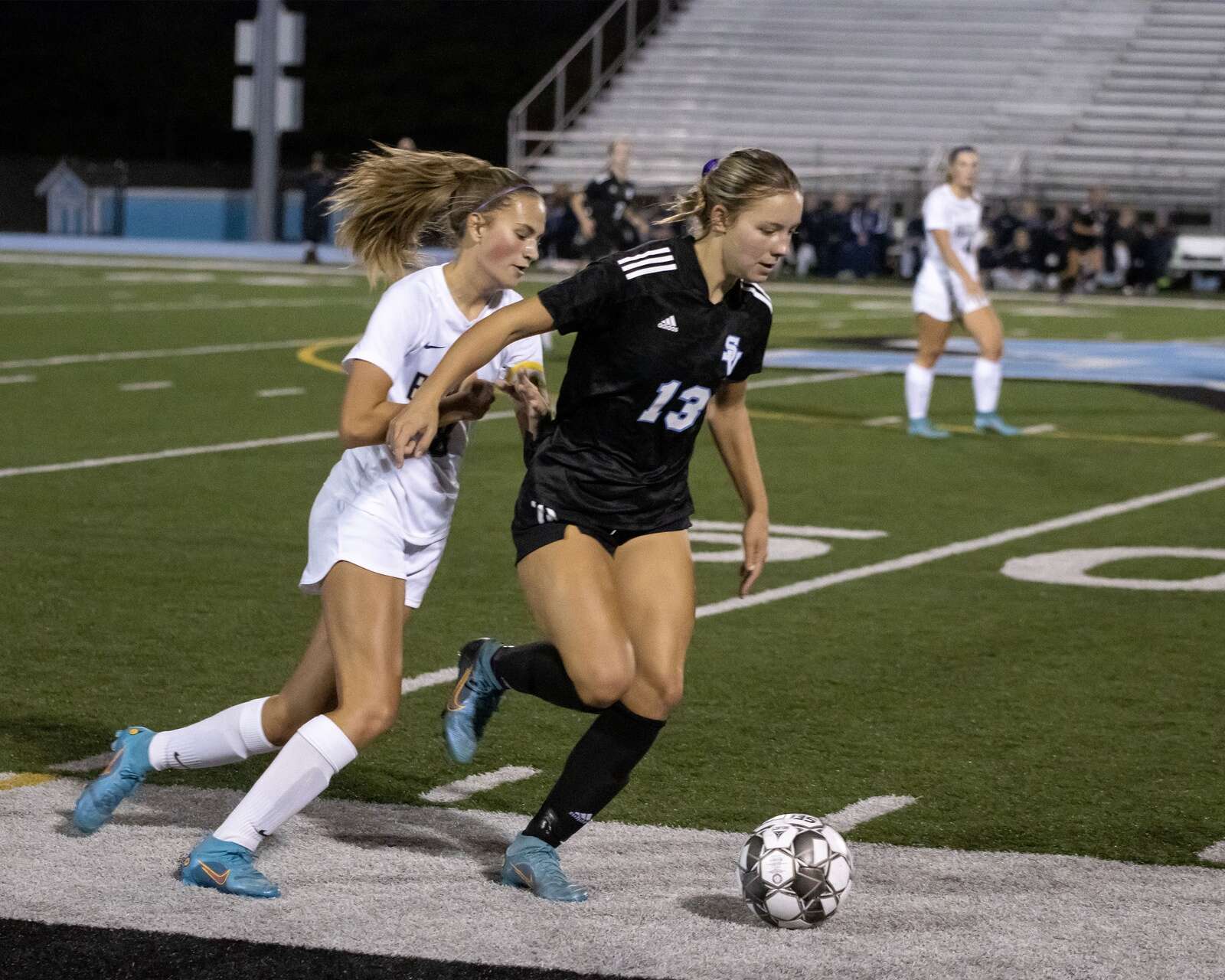 SV girls soccer tops Butler with late goal
JACKSON TWP — As Mark Perry put it, his Seneca Valley girls soccer team is "doing enough to win".
That trend continued in dramatic fashion Wednesday night.
After 77 scoreless minutes, SV senior Emily Stratton scored off a corner kick for the game's lone goal in a 1-0 victory over Butler at NexTier Stadium.
The win keeps the Raiders (8-0-2, 7-0-2) undefeated.
"It wasn't a very well-played game, but sometimes you have to win ugly," Perry said.
The Raiders earned three corner kicks on the night. The third, taken by Kendall Walton to the left of Butler's net, came in the 77th minute. It did not lead to a goal, but Kylie Nemcek kept Butler from clearing the ball and it soon led to another corner from Walton, who played the ball long.
Butler goalie Delaney Yaracs jumped for the ball, but could not control it. Stratton was waiting near the left post.
"I'm a defender and don't get many scoring opportunities," she said. "To score the winning goal for us in a big game, it feels amazing."
"We've been working a lot on corner kicks and have scored on a number of them," said Perry. "We'd been playing them to the near post, but played one to the far post and that led to the goal tonight."
The Raiders had already defeated Butler (5-5, 4-4) once, 2-0 in the season-opener.
"They've scored three goals on us and we made mistakes to allow all of them," said Butler coach Brittni Grenninger. "Seneca Valley's a great team, but it's hard to lose a game like that."
The game featured few scoring chances on both sides. Yaracs made two saves while SV's Mia Humphreys needed to make just one stop.
Stratton and teammate Sara Weigel both hit the crossbar in the first half.
"In the first 10 to 15 minutes, I thought we were all over them (Golden Tornado)," said Perry, "but we couldn't score. Then Butler started to play well and they were more direct in getting pressure on us and we didn't respond well to that (offensively).
The Tornado's first shot of the game, the only save Humphreys made, came off the foot of Leah Deal in the 29th minute. Butler's one corner kick, initiated by Madison Rose in the 71st minute, was easily defended by the Raiders.
SV and North Allegheny (8-1 in section) are tied atop the Section 1-4A standings in winning percentage.
"The defense has been strong and we're limiting scoring opportunities for the opposition," said Perry. "We're just taking it one game at a time."
Butler had won four of five before Wednesday's loss.
"It's all here," Grenninger said of the talent to make a run. "We just need to play a full 80 minutes and stop shooting ourselves in the foot."
Both teams will next play a section game on Monday. Butler hosts North Allegheny while SV travels to Allderdice.