Edgar McGee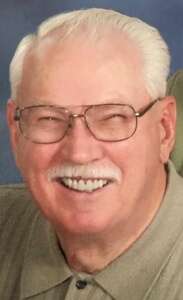 Edgar R. McGee, 83, of Zelienople, beloved husband, brother, father, neighbor, teacher, volunteer, and to many, angel on Earth, passed away Sept. 16, 2022, at Passavant Retirement Community.
He was born in Venango Township to William and Flora (Seaton) McGee on Sept. 19, 1938, and was a graduate of Hooker High School, Slippery Rock Teachers College and Westminster College.
In 1960, he married Winifred (Winnie) Hrip of Lyndora, and settled in Penn Township for 40 years. His passion and pride were the thousands of Mars High School students he supported, mentored and cheered, and to whom he taught math and physics for 36 years. He accomplished so much and helped so many in his time.
Through the years, he was an active member of the St. Luke's in Saxonburg and Grace at Calvary in Butler. He served as student council supervisor at Mars High and leader of Penn Township's Boy Scout Troop 34. In retirement, he dedicated his time and energy to Glade Run Lutheran Services therapeutic riding and horticulture programs, and to preparing and serving countless meals for Butler's community dinners program, and to the Meridian Veterans Club.
He married Janet (Cooper) in 2002, and together they enjoyed traveling to Ireland, Hawaii, Australia and New Zealand, and with trailer in tow, and in the company and protection of their beloved cocker spaniels, Lady, Traveler and Ben, their travels took them from the Atlantic Provinces to Vancouver, and from the Arctic Circle to the Gulf of Mexico.
He was known to go far out of his way to photograph a good view, or to enjoy a fine beer, apple fritter or ice cream. His skills as a photographer and baker were enjoyed by all. He had a smile that lit up a room, even in his later years as he managed the progression of Parkinson's disease with great courage and without complaint.
He was preceded in death by Winnie, and a stepson, Rob Fredley.
He is survived by his wife, Janet; his sister, Alice McGee of Zelienople; his son, William (Heather), and granddaughters Kyla and Kaitlyn of Ohio; his son, Gregory (Karen) of New York; his stepdaughter, Nancy Kuhn (William) of Karns City, and stepgranddaughter, Lee Ann Woods and stepgreat-grandson, Jace Lineman of Colorado; his stepson, Richard (Donna) Fredley of Meridian; his stepgrandson, Jordan (Rachel) Comunale of Tennessee; and his stepson, David (Joanne) Huff, and stepgrandsons, Joseph and Nicholas of Saxonburg.
MCGEE — A memorial service for Edgar R. McGee, who died Friday, Sept. 16, 2022, will be held at 10 a.m. Saturday at Grace at Calvary Lutheran Church, 123 Diamond St., Butler.
Burial will be private in Old Annandale Cemetery.
Arrangements are under the direction of WILLIAM F. YOUNG FUNERAL HOME, West Sunbury.
Donations may be made in Ed's memory to the Glade Run Foundation, P.O. Box 70, 30 Glade Run Drive, Zelienople, PA 16063, or at www.gladerun.org; or the Parkinson's Foundation, 1359 Broadway, Suite 1509, New York, NY 10018, or at www.parkinson.org.
If desired, online condolences may be sent to www.williamfyoungfh.com.
To view this obituary online, please visit www.cranberryeagle.com.