Cranberry kicks off parks planning process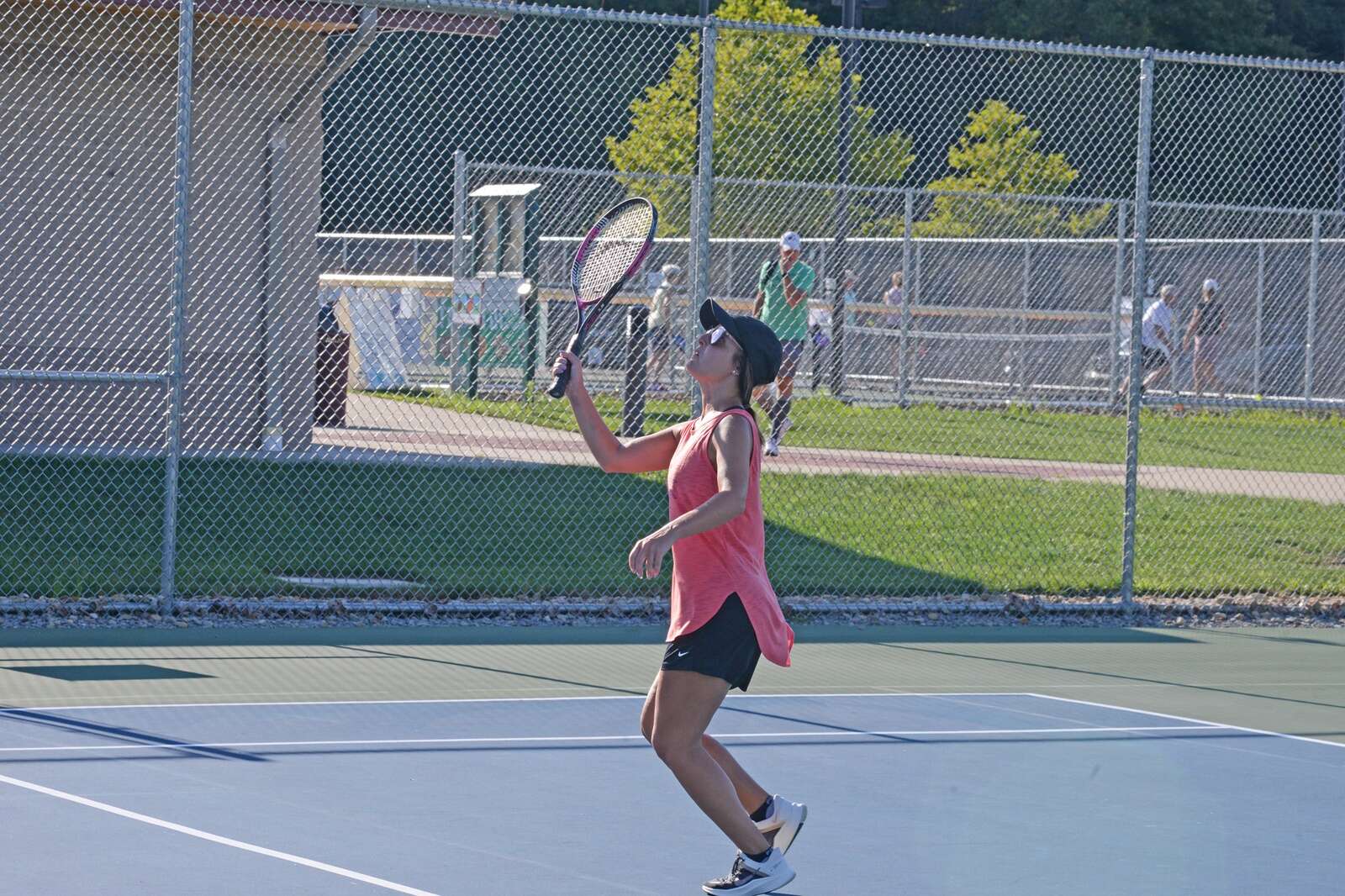 GET OUTDOORS
CRANBERRY TWP — Cranberry may already be growing in the present, but its Parks and Recreation department is looking toward the future.
Last week, on Aug. 9, the department held a kickoff meeting to start the year-and-a-half-long process of updating the township's Parks, Recreation, and Open Space Plan, a document that will guide upgrades to parks in Cranberry for the next 10 years.
The township will work with Heather Cuyler, a recreation planner from landscape architect planning firm Pashek + MTR, and her team to collect input from a steering committee as well as from township residents to determine the direction parks will follow for the next decade.
"The goal of this plan is really to take a detailed look at Cranberry Township's parks, recreation, open space, greenways, and connectivity," Cuyler said. "What we are going to look at is where (Cranberry) parks and recreation is right now, what do they have, what are they providing, and what are others providing. Then, where do they see themselves in the future, and then, we'll put implementable steps together to pinpoint goals of how they can make this all happen."
The previous parks and recreation plan from 2012 doesn't take into account many of today's new realities for the township, said Pete Geis, parks and recreation director.
"(With) the speed at which Cranberry grows, we've added a lot of new opportunities for people who own dogs; we've started a pickleball association and built pickleball courts," Geis said. "When we did this plan 10 years ago, none of that stuff was even referenced."
The new plan will be a tool, not a policy, for guiding parks upgrades in the future, Cuyler explained.
"It will establish a framework for future decisions, and it kind of lays the groundwork for continued success in development, so when they are going through funding strategies and grant writing, they have a list of priorities," she said. "They can take a look at this and say, 'What's the next step; how do we move forward with this?'"
Having an updated Parks and Recreation plan also will make it physically easier for Cranberry Township to acquire grant funding from offices like the state Department of Conservation and Natural Resources or Department of Community & Economic Development, Geis said. The state DCNR is partially funding the process of updating Cranberry's plan.
"If you're trying to write a grant and you don't have an independent plan in place, recognized by the DCNR or DCED, your chance of getting that funding is almost nil," he said. "We will reference something like this as part of our grants, and say 'Hey, you approved this plan, and now we need help making it come to fruition.'"
Process of the update
Over the next year or year-and-a-half, Cuyler and her team will meet with a steering committee of residents, business owners and administrators representing different parts of Cranberry's community. Geis described the committee as a "cross-section" of the township which includes team members from the previous comprehensive plan, along with people representing seniors, sports associations, young families, homeowners' associations, and the planning commission.
"We made sure we have a great, rounded committee to really discuss the issues," Geis said.
"The steering committee and myself will meet probably eight to 10 times over the next 18 months," Cuyler said. "Through that process, we are going to develop some visioning, and what needs to be looked at, at a different level. Their role in this is to guide the development. I am there to listen to them and take my professional experiences and ideas and kind of intermingle all of this."
Geis described the process of updating the plan as "hugely predicated on public input." While the steering committee makes up one component, interviews with local stakeholders, online questionnaires or surveys, and several public meetings will invite residents from all across the township to share their thoughts on the process.
"We are going to try and hold public meetings where people will already be," he said, citing the holiday Santa's First Stop event as a possible future location. "They were already at Community Days just kind of introducing themselves and kind of explaining to people as they came through what this is all about, what's going to happen over the next year, and what it means to everybody."
The team will take responses from the public into consideration while keeping feasibility in mind, Cuyler said.
"We really want to hear from the community," Cuyler said. "There's going to be a very long wish list. We want to make sure that whatever happens to ride to the top of this wish list, it's something that can be implemented, it's something that is not pie in the sky, and that will make the community whole."
Overarching goal
While the comprehensive plan focuses on parks and green space, Geis hopes it will provide guidance and help the whole of Cranberry Township. The plan will reference national standards for green space based on the size and growth rate for communities, he said.
"Our goal is to be extremely inclusive with our parks and recreation," Geis said. "As somebody is moving into Western Pennsylvania, my goal is that as they look at all the communities around, they continue to want to move to Cranberry. (The plan) definitely looks ahead and looks at the anticipated growth we are going to experience."
Cuyler expects the project to be finished before the budgeting period in the fall of 2023.
"Cranberry is growing, and fortunately for the community, they have wonderful amenities. Some communities aren't as fortunate," she said. "But how does Cranberry move forward to do things better, or do better things, to attract people to stay in the community?"
She encouraged anyone who is interested to respond to upcoming surveys and attend meetings during the process.
"We will listen to all of the ideas, pull them altogether, and kind of sort them into different categories," she said. "I really encourage parents with teenagers to have them come to some of these public engagement activities, because they're really the next stewards of the community."