Bernstine introduces bill that would allow armed school staff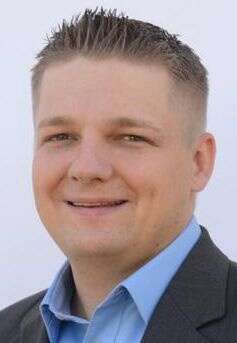 After the May shooting at a Uvalde, Texas, elementary school in which 19 students and two teachers were killed, state Rep. Aaron Bernstine, R-10th, has introduced a bill that would allow school employees to carry firearms in schools to help protect students and staff.
Bernstine recently introduce House Bill 2771, which he believes will be referred to the Judiciary or Education committee after the Legislature returns to Harrisburg in about two weeks.
The bill would allow school employees who possess a valid Pennsylvania concealed carry permit to be armed while on school property.
An employee who wants to carry a firearm on school property also would be required to complete a rigorous firearms course from a certified instructor with a signed certificate showing completion of a training and proficiency course for the firearm the employee intends to carry on school grounds.
"Mass murderers are often attracted to "soft targets" where they know victims are not armed," Bernstine said. "According to the Crime Prevention Resource Center, there has not been a single mass shooting in a school where staff were clearly allowed to carry a firearm."
Limiting the option to carry a gun to certain classifications of employees would defeat the purpose of the bill, he said.
"From our research, you never want to inform anyone who can and who can't carry. It makes them a target. It's not limited to one group like administrators or teachers. We don't want those who intend harm to know who is carrying," Bernstine said Tuesday.
Twenty-eight states make it clear in statute that teachers or school staff can be armed while on school property, he said.
"Unfortunately, we live in a time when every day that we send our kids to school, their lives are at risk," Bernstine said. "Allowing school employees to be armed may help protect our children, and it would increase the amount of security around school campuses."
State Sen. Doug Mastriano, R-33rd, has introduced Senate Bill 1288, legislation which is the same as Bernstine's bill.