Poultry 4-Hers gear up for the Farm Show despite the bird flu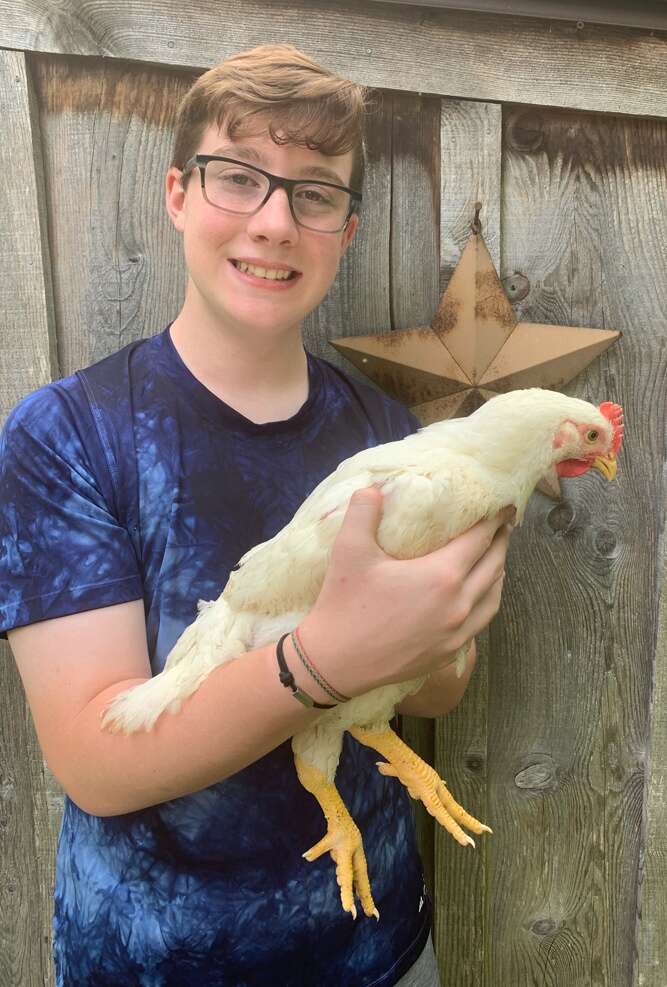 This isn't the first year avian influenza rates have obstructed poultry 4-Hers from the annual Farm Show activities, but the Farm Show Board of Directors and poultry club leaders are getting creative in finding ways to let the children participate despite the restrictions.
Each year the Department of Agriculture evaluates the bird flu rates to determine if it's safe to have chickens, ducks and other birds at farm shows across the country. It was decided this year that the bird flu rates were too high to safely have poultry at such events.
The bird flu can be detrimental to a single flock, and putting an infected bird in a barn with hundreds of others is extremely dangerous.
"If they're in your own flock and you get it, it wipes out your flock," said Ken Metrick, Board of Directors secretary. "If you bring chickens from your flock to a fair with chickens from 20 or 30 other flocks and one bird has it, you just infected those other flocks. Everyone is going to have to destroy their poultry."
It's grim for everyone involved, but 4-H kids with poultry have been working all year. They want to share their efforts.
This is why the board and poultry club are working to put together alternative competitions and activities for the children.
"We can't let them just not participate," said Lisa Bauer, poultry club leader and mother of 4-H children Matt and Ashley Bauer.
Metrick said the 4-H poultry club will still have a presence, even if it looks different than in previous years.
"They'll be disappointed because they worked all year raising their birds to show," said Gary Costel, leader of the Bulter County 4-H Poultry Club, but the children will at least be able to demonstrate their work in other ways.
The children still have to keep a record book on their projects, but instead of showing their live birds at the Farm Show, they will make posters with information and descriptions of the animals they raised.
Children participating in poultry Showmanship will use stuffed animals of chickens and ducks to point out and name the different parts of the birds instead of using their own. They will also have to answer the judge's questions about the breeds they raised and how they take care of them.
Sydney Bester, 14, is participating in poultry Showmanship for the first time this year.
"It's kind of disappointing because I have to do a whole poster now instead of taking the birds that I planned," Sydney said. "But it still gives you the opportunity to do what you wanted to do, and it'll help you for the following year."
Matt Bauer, 12, also raises chickens. He started 4-H last year and mentioned children like Sydney who are experiencing an unusual first year at the Farm Show.
"We've got some new fellows in our 4-H group and it's their first year, and they're not able to show their birds," Matt said. "But I think we have to do a stuffed animal for it (Showmanship)], which is neat."
For those participating in the livestock auction, the children will go into the sales ring with pictures of the four birds in their pens and captions with weights and descriptions of each individual bird on a poster. The auctioneer will sell like the birds are actually there.
Owen Black, 14, has been competing in 4-H since he was 5 years old. This year he was going to take two pens with his market birds.
"It's kind of hard because I just got a new flock," Owen said. "I had gotten all these extra meat birds, and now I can't do them all."
Despite his disappointment in having to change plans, Owen is still excited to be able to participate in the show.
"I've worked on different types of posters, presentations and speeches to show my birds to the people that come to the show," Owen said.
Sydney, too, is prepared to make the most of this year's show.
"I'm excited to put my poster up. It looks good," Sydney said.
So even though participation looks different than the children expected, everyone is still gearing up for a week of 4-H fun and activity.
In fact, Costel said the poultry club is even starting a fundraiser where the public can judge the posters created by the poultry club members for a small donation.
"That money that we raise throughout the week is going to go to an eventual fund to maybe build a permanent poultry barn at the grounds, instead of having a tent," Costel said.
Regardless of the avian flu limitations, the children, poultry club leaders and Farm Show board are all working hard to make the 2022 Farm Show the best one yet.
STORIES YOU MAY ALSO LIKE