Moraine State Park hosts 23rd annual Regatta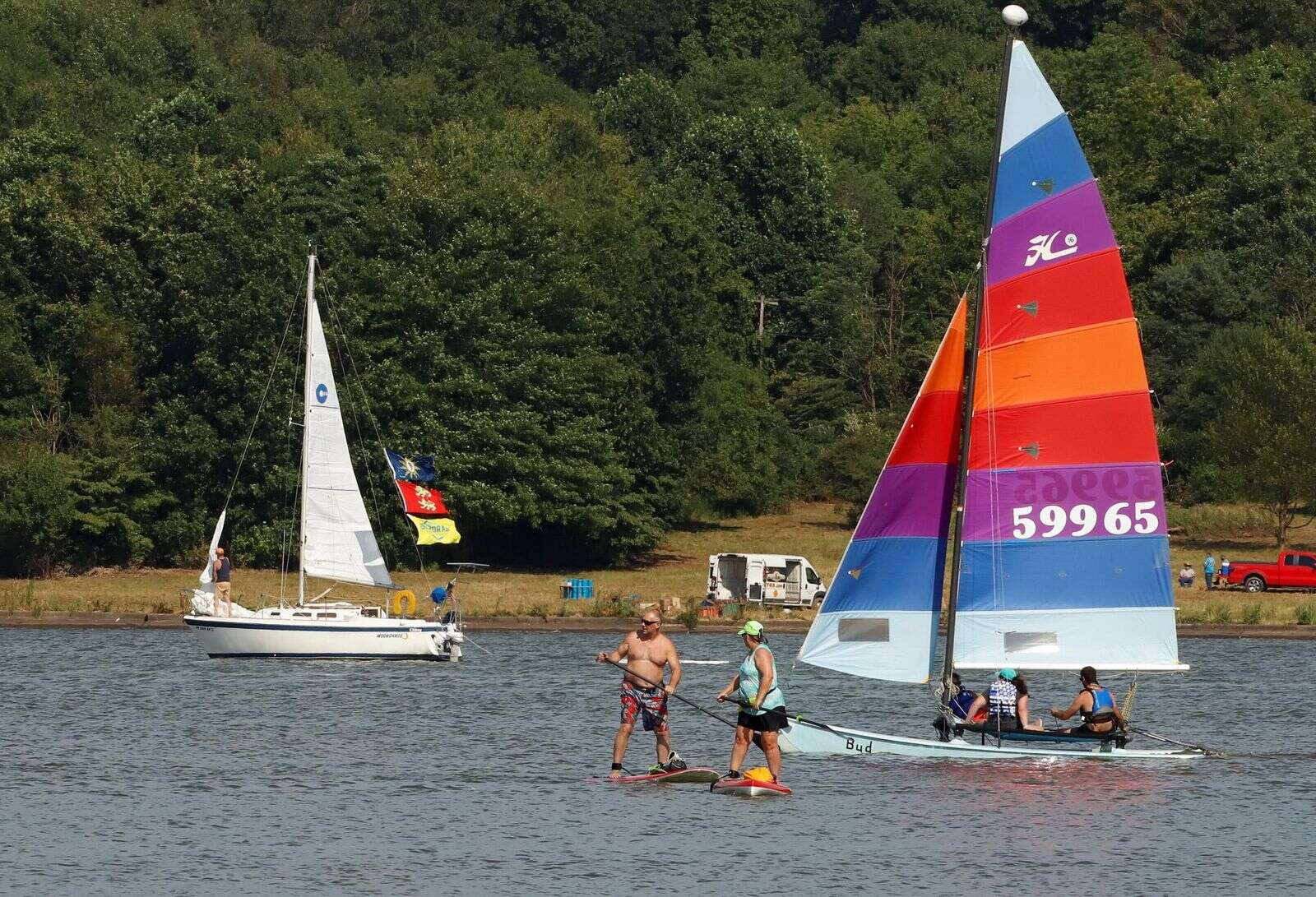 Moraine State Park is back in full swing for its 23rd annual Regatta.
From Friday to Sunday, visitors of all ages can enjoy family-friendly fun at 225 Pleasant Valley Road, Portersville.
Since 2019, the Moraine State Park Regatta board of directors and Appleseed Events have partnered to promote the park with free land and water recreational activities and events.
Amanda Becker, the owner of Appleseed Events, has served as event director for the Regatta for four years, and she said planning is going exceptionally well.
"We have more vendors this year, and hopefully more attendees," Becker said.
COVID-19 placed restrictions on the Regatta for the last two years, but Becker said this year will be more similar to pre-pandemic events. Event planners are making major upgrades to children's activities in particular.
"I'm excited for the kid's activities this year," Becker said. "We're able to bring back a lot of kids' activities we couldn't do last year," Becker said.
Things to do
Children's activities and events take place at the Lake Arthur Lily Pad. Little ones can fish, put together small building projects with Home Depot or Lowes, and learn about wildlife and native animals all for free.
The 5K trail run is returning for a second year. The race that starts at 8:30 a.m. Saturday is open to all ages, and registration costs $25 which benefits the Moraine Preservation Fund.
"The sunken garden trail has some nice views of the lake," Becker said of the trail course. "It's a good way to see a different part of the park."
Several water races are available as well. The fourth annual Pittsburgh Paddlesport Championship kicks off at 11 a.m. Saturday at the nonmotorized boat launch on the South Shore. Proceeds benefit the American Cancer Society.
The Regatta website links to the registration portal for the 5K and water races.
Memorial butterfly release
There will also be a memorial butterfly release at 4 p.m. Sunday, in which monarch butterflies purchased by regatta visitors will color the sky in memory of their loved ones.
The butterflies are available for pre-purchase on the regatta web site, and will be distributed from 3 until 4 p.m. at the information tent. Becker said the release also highlights the Western Pennsylvania Monarch, a native species some people may not be aware of.
"We do a mass release of about 100 butterflies at a time," Becker said. "The butterfly release is another big draw for people that come watch."
Vendors on display
Considering the increase in vendors, and return of favored Regatta events, board president Harvey Flowers said he is excited about the event's expected turnout.
"I'm excited to see how this year turns out," Flowers said. "Every year, we've had an increase, and it's a blessing to showcase Moraine State Park."
Food and drink vendors at this year's Regatta include Asian Fusion Elite, Bruster's Robinson, The Chameleon Concessions, Cindy Munchies, D's Apple Dumplings, Slurp-n-Burst Boba Tea, Sooo Delicious Food Truck and Taco De Gringo, among others.
Nonfood vendors will also be at the event. Advantage Chiropractic, Camp Bow Wow Cranberry, Carried Away Outfitters, Grist Mill Baker from McConnells Mill, Jen's Jemmery, Kadambari Arts, Splendiferous Fun Face Painting, Toon Brian Caricatures and YinzLidz will be in attendance.
Flowers said a banner with a map of the area will be placed by the information tent, so visitors can place stickers where they are from and see where others have traveled from to participate in the events.
"It's nice to bring people together," Flowers said. "That's always exciting for me to see where people are from."
Free fun for all
Becker said she hopes the expected crowd of about 28,000 people will leave the regatta with extended knowledge of the nature and ecosystem at Moraine State Park, and the drive to attend events there in the future.
"We try to make sure recreation activities are accessible to all ages," Becker said. "The Moraine State Park Regatta is something for people to be involved in, so they can know more about the park and the lake."
Both Becker and Flowers want to remind visitors that admission, parking and many activities are free. The Moraine State Park Regatta is an event for anyone wanting to explore the outdoors and connect with the community.
"We're really excited to have it again," Flowers said. He said he encourages people to come and enjoy the fun.
"Make sure you bring sunscreen," Flowers said. It's not a bad idea to bring a swimsuit and towel to enjoy the water, too."
For a full list of vendors and events, visit morainestateparkregatta.org. Anyone with questions can email regatta@appleseedeventspgh.com or call 724-931-2507.
More in Special Sections