Field day keeps Mars Area middle and primary students active
Kids ran, jumped, shouted, laughed and played outside Thursday as part of Mars Area Middle School's Games and Field Day assembly and Mars Area Primary Center's Olympic Fun Day.
Returning in full for the first time since the pandemic, the events brought track and field events, collaborative games and tug-of-war competitions to the Mars Athletic Complex and the grassy yard outside the primary center.
More than 500 middle school students gathered in the stadium to participate and watch their classmates compete in activities like limbo and under-over basketball. Science teacher Amanda Stavish led the assembly, calling down groups of students to try their hand at the games.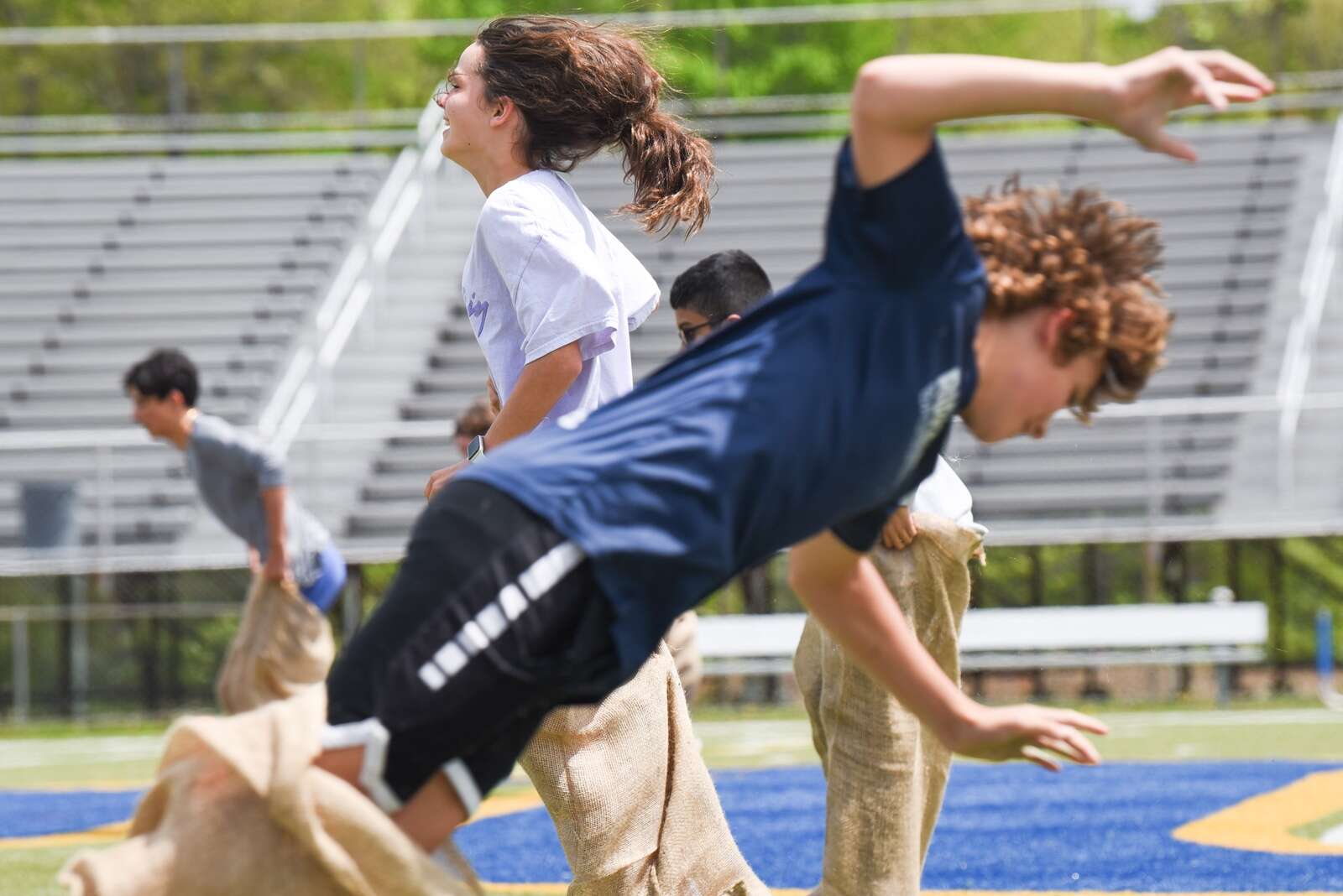 Homeroom groups competed against each other, and Student Council and their faculty advisors organized the activities.
The event had been canceled for the past two years, but returned this year as a two-hour-long break from classes and homework, explained middle school principal Todd Kolson.
"We've had different versions of it," Kolson said. "We're able to somewhat get back to normal now. We did not have it last year. We were still a little reluctant on grouping everybody up."
The middle school students, Kolson said, have just finished this week with their Keystone state tests on Monday and Tuesday, so the event was a chance for kids to get their energy out.
"Everybody's excited for the summer," Kolson said. "Everybody needs a break away from the academics, and what's a better way to get together than a little bit of competition and having fun?"
Activities for younger kids
At the Mars Area Primary Center, activities organized by the Mars Elementary PTO comprised the Olympic Fun Day festivities.
Parent volunteers gathered together groups of first-graders and kindergartners, dressed in colorful shirts to match the rest of their classrooms, and led them through stations including a parachute game, an obstacle course, a popsicle and water snack station, and the group's favorite — tug-of-war.
"I've never done it before, and I want to try it," said Harper Hoburg, 6, who was looking forward to tug-of-war.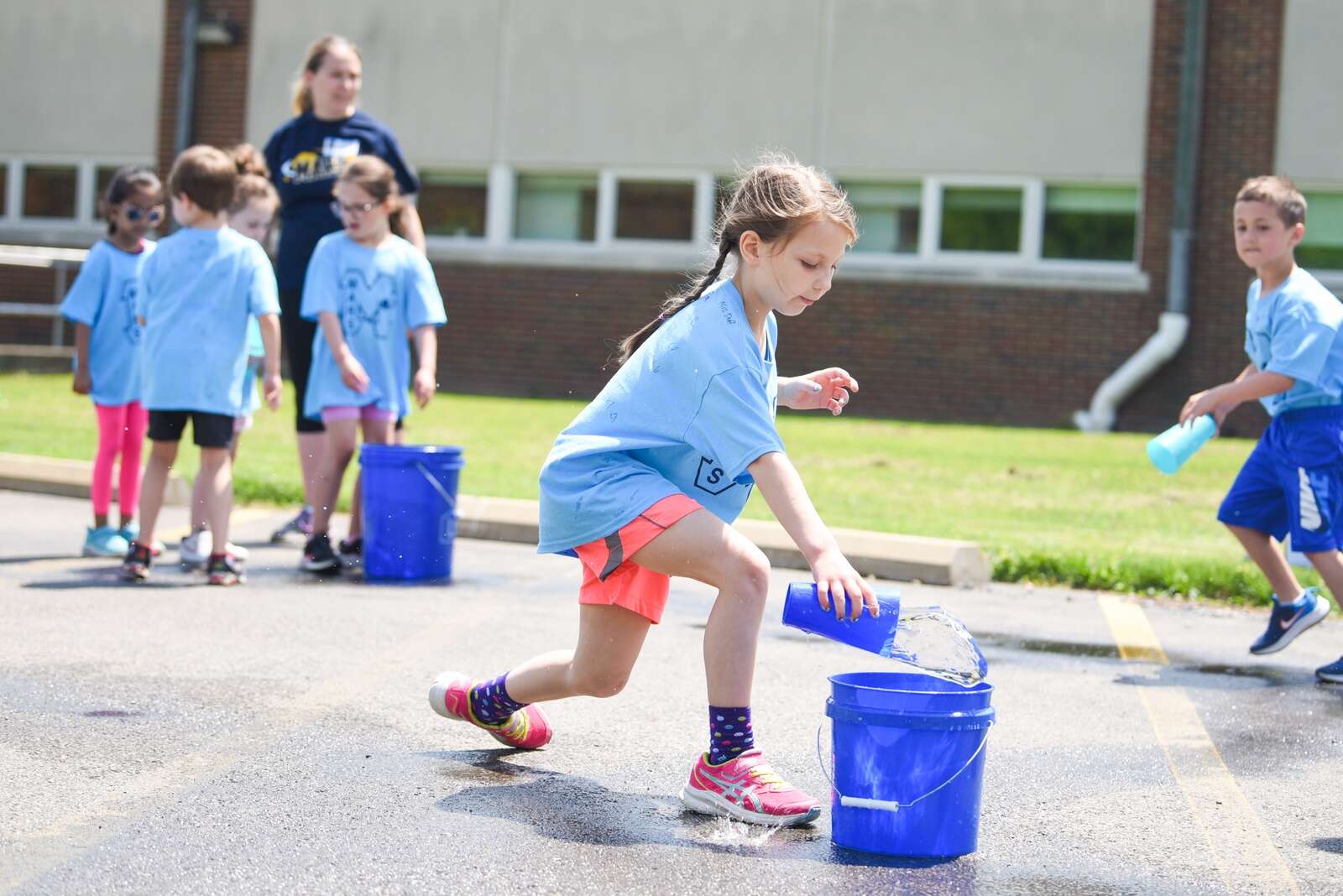 "I'm excited to do tug-of-war," said Celia Stimmel, 6. "It gets you really great exercise."
Parents didn't have the chance to volunteer at the Olympic Fun Day last year, due to COVID-19 restrictions, but they returned in full force for the 2022 iteration.
"My daughter is a second-grader, and I have a kindergartner, so I didn't get to do this yet," said parent volunteer Angela Howat. "I'm glad I have a kindergartner so I can do this. It's so fun. You get to watch their teacher interact with them, which is fun."
Howat's son, Isaiah, 6, got to participate in the event this year.
"They're all having fun," Howat said. "I'm so glad it's a nice day. This is so fun for them."