'Mile of Murals' shows Zelie history, potential
After the Zelienople Historical Society's "Trail of Tin" in 2021 displayed the pressed tin ceiling panels in the borough's older buildings, the society again looks to have an alliterative summer event to celebrate art displays.
The Mile of Murals will celebrate the seven buildings on Zelienople's Main Street with paintings, either inside or outside the businesses.
The existing murals "go from some fancy flowers inside ShuBrew, painted on the wall, to a woman on the side of" another building, said Randy Hart, a longtime society member. "It's mind-boggling, the quality of the work."
With the many murals on Main, Hart said the name "Mile of Murals" came naturally due to Zelienople's geography.
"Our Main Street is actually 2,600 feet long," Hart said. "So if you go down one side of Main, come across and go back down the other side, you're within 100 feet of a mile."
Not only will the mile celebrate the seven public art displays in Zelienople, Hart said the society has commissioned an artist to paint a new, 11-feet-by-18-feet mural to be displayed in Haute Designs.
A big year
The new mural will depict Zelienople's Main Street — specifically between New Castle and The Strand Theatre — during Christmastime 1956.
Why 1956?
It was a landmark year in Zelienople's history, says Hart.
"That is the year Seneca Valley School District actually became a school district," he said. "In 1956, we had a brand-new elementary school. In 1956, we had a brand-new community park."
Thus three "big things happened" happened that year, Hart said. "All of us Baby Boomers, who were born right after 1952, ended up having a brand-new everything in Zelienople."
The new mural will be painted on two separate panels and combined in place at its location on June 8. Jason Ruggiero, a Seneca Valley alumnus who also painted the mural at Breakneck Tavern in Mars, will take his hand to the Haute mural.
"I would put him against any other artist in the country," Hart said. "His attention to detail is beyond comprehension."
The new mural will be unveiled during an event at 8 p.m. June 9.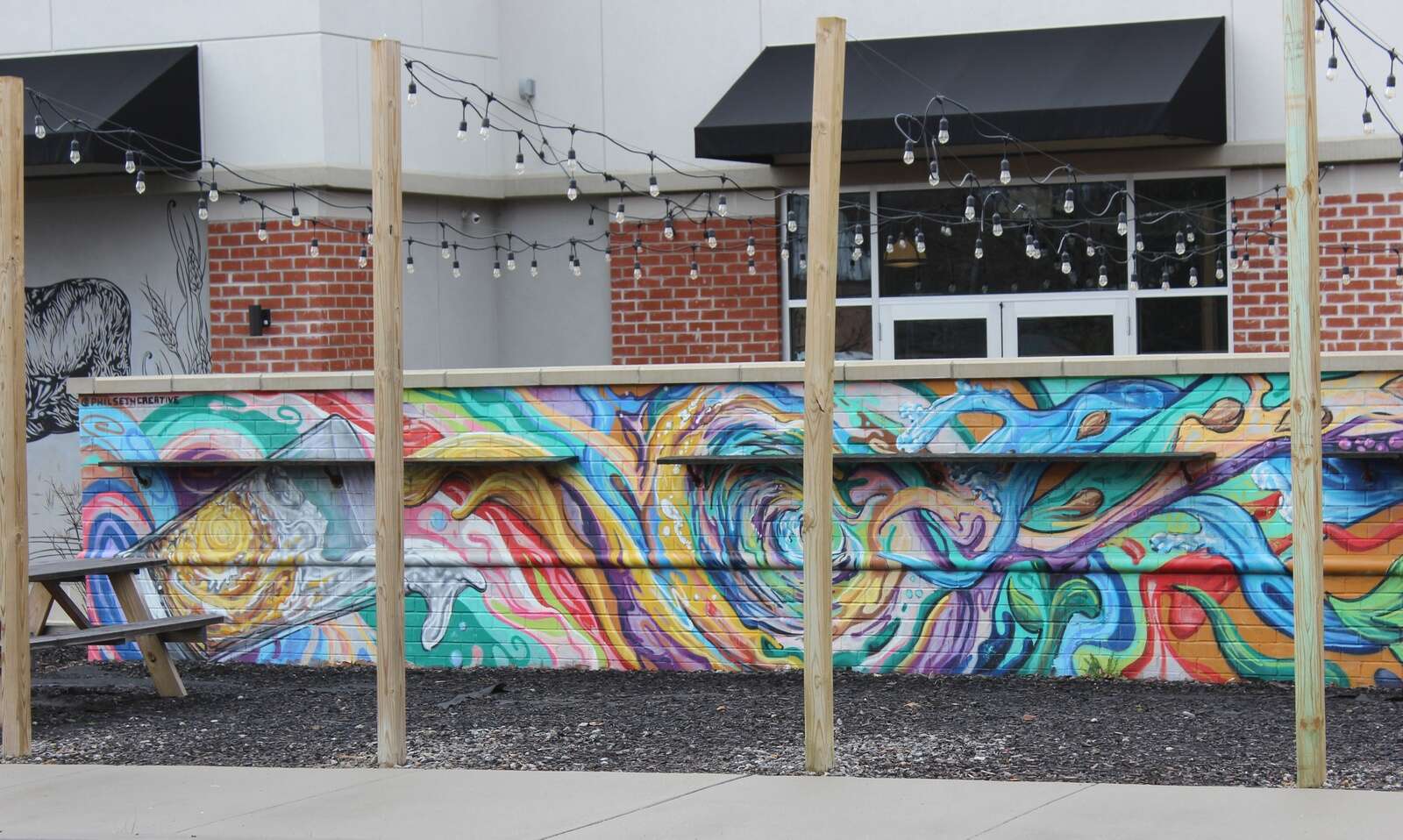 Community involvement
Although the new mural centers on Zelienople's past, Hart says the mural itself is emblematic of what makes the town successful today.
"It's the effort that people are putting in to make the place something special," Hart said.
Hart said he has never been rebuffed when approaching a business to ask them to participate in either the Mile of Murals or some other event geared toward Zelienople's past.
"We have a thriving Main Street through the cooperation of business owners, the Zelienople borough, the historical preservation committee," Hart said. "We have a walkable Main Street. Zelienople has become almost impossible to buy a home in because (homes) never make it to the market."
It's not just lifelong residents of Zelienople, either, who are open and willing to showcase the town's past. Hart said Eric Rice, who owns several buildings in Zelienople, is a shining example.
"I use him as an example of the quality (of people) and the attitude you want people to have when coming to 'my hometown,' to use that phrase," Hart said. "We're lucky to have people not from here come because they can see what we have."
And it's not just a short-term effort, either.
"It's everybody working together with a common cause to make this ... a destination location now," Hart said. "We've been working on this (downtown revitalization) for 10 years, and everybody is still on the same committees."