Out of Sight success for nonprofit
Working Model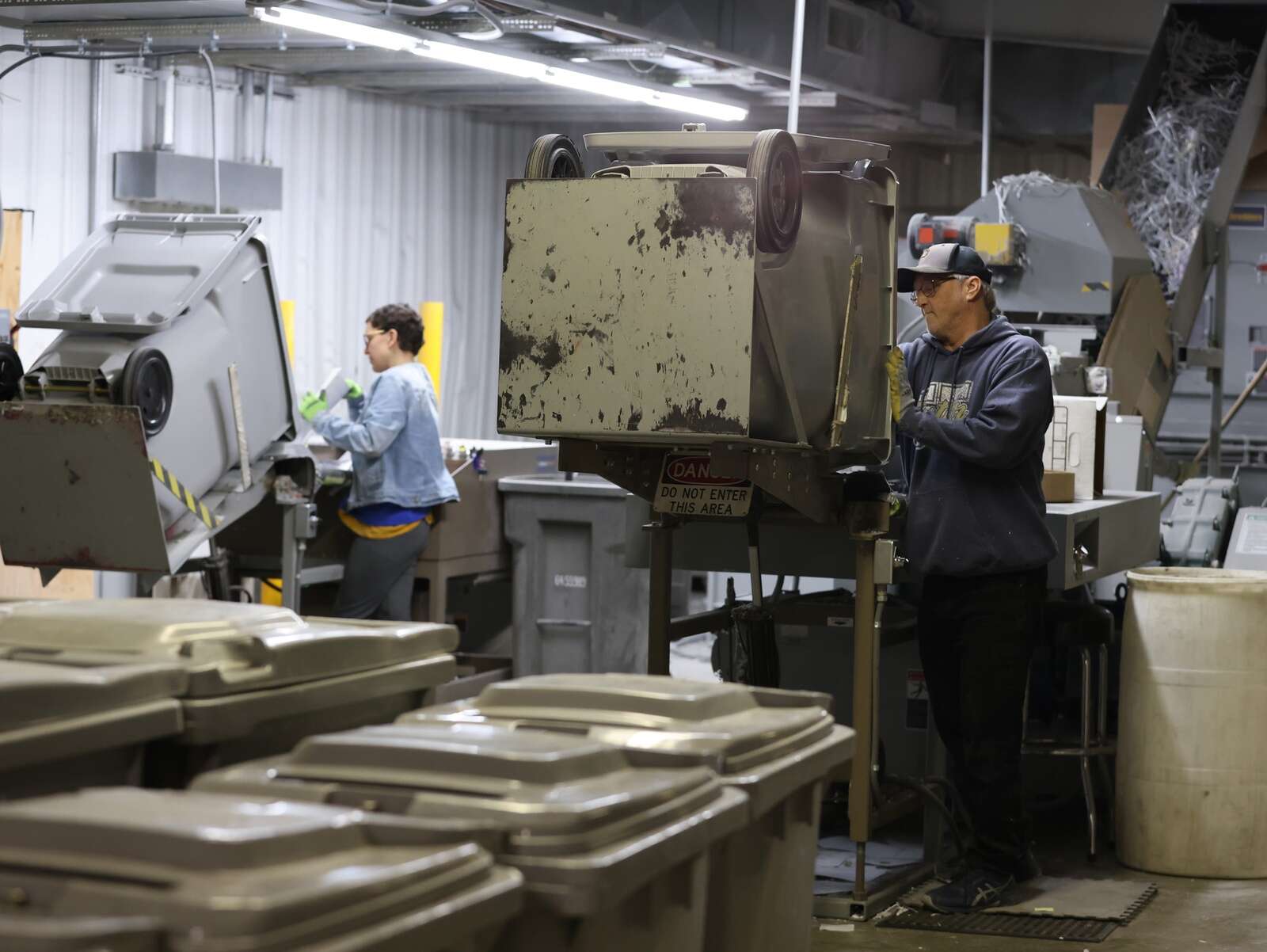 Client list, employee satisfaction grow
Melissa Murphy, 40, has been blind since her retinas crumbled when she was in the womb.
Her blindness has led her to some negative work experiences in the past because of people's perception of her.
In 2011, she began working at Out of Sight Shredding, a project of the Blind Association of Butler and Armstrong, where she has been able to work to her full ability and even develop skills she did not have.
"For one thing, I had been a very shy person before," Murphy said. "I feel more confident in being able to talk to people."
The Blind Association of Butler and Armstrong started discussing a possible business for its clients to work in around 2010. Murphy, who was part the talks, said she previously had worked at a job that involved shredding, so she knew it was a task she was capable of.
Jennifer Bindernagel, executive director at the Blind Association of Butler and Armstrong County, had been working at the blind association since 2008, when it was struggling financially and had many clients looking for work.
She said shredding was a business model that fit both the needs of clients and was also a promising business.
"I was meeting a lot of talented young individuals who were blind or visually impaired and wanting to work," Bindernagel said. "There is stigma related to disabilities and finding stable employment, and they didn't have a work history."
Bindernagel said state and federal legislation is in place that allow government contracts to go into competitive bidding if 75 percent of a company's workforce has a disability.
Out of Sight Shredding was able to win contract bids and build a stable client base to continue operating.
Working for Out of Sight
The business now employs 11 for part-time work. Almost all of them have some type of disability. Bindernagel said they often shred hundreds of containers of paper a day.
"We started it modeled after a for-profit company run by a nonprofit organization that invests all of the profits back into our mission," Bindernagel said. "It's an opportunity to work, have a purpose, to feel pride in accomplishing what they do."
The business' plant is a warehouse with a shredding machine that is fed by a conveyor belt that takes it through the teeth and then bales the destroyed materials, which are taken to be recycled.
Workers are far enough away from the shredding machine to prevent accidental injuries.
Bindernagel said the business is run as any other business would be.
"They are treated just like everybody else," Bindernagel said. "They have criminal background checks done, state, federal, local; they receive drug and alcohol screenings, our facilities are monitored with cameras."
Bindernagel said employees work as a team to keep up with the daily workload of hundreds of pounds of paper.
"They go through hundreds and hundreds of pounds of paper a day," Bindernagel said. "Some of them are emptying boxes, some of them are shredding it, but they all have a goal set for themselves."
Murphy said her shifts can differ depending on who she is working with. Sometimes she does different tasks if someone else prefers a certain duty.
"I fill up bins so that other guys can put the paper on the belt and send it through the shredder," she said. "I have had other experience at Out of Sight; I have answered phones, stuffed and sealed envelopes, things like that."
Warren Dixon, regional sales manager for the shredding company, said the positive attitudes of the workers is evident when standing in the shredding plant.
"They all get along so well together," Dixon said.
Sustainable business model
Dixon said the company has more than 600 clients, ranging from local businesses to individuals to businesses across the state.
He sends trucks to Erie and Washington regularly to pick up materials clients need to have shredded. Around Butler County, an Out of Sight Shredding bin can been seen in places such as Butler Memorial Hospital.
Bindernagel said that after 11 years in business, Out of Sight Shredding has been able to grow in both its business capacity and its capacity to employ blind individuals and people with disabilities.
"It's amazing to see that we have been able to create a business that fulfills both of our needs — employment for individuals who are blind or visually impaired and creating a sustainable funding stream for the blind association budget," Bindernagel said.
Murphy has had a good experience working at the shredding plant, and said other businesses should be more open to hiring visually impaired people, because they have abilities that need a chance to develop.
"(Out of Sight Shredding) believed in me even though I don't have sight," she said. "It's very unique and I think that every state or city should have something like that that gives blind people a chance."
Bindernagel said employees of Out of Sight Shredding have been able to develop in even short periods of work, because they are all able to help one another.
"They develop this friendship and really focus on each other's strengths and mentor each other to develop those skills that the other one is lacking," Bindernagel said. "Our workforce is incredible."
Aside from the opportunity to work and develop hands-on skills, Murphy said she also enjoys the job because of her disdain for paper and clutter.
"I hate having paperwork everywhere," Murphy said. "It's satisfying to get to rip it up. It's something that stimulates me and keeps me busy."
This article was first published in the January edition of Butler County Business Matters. February's edition will focus on legal and insurance.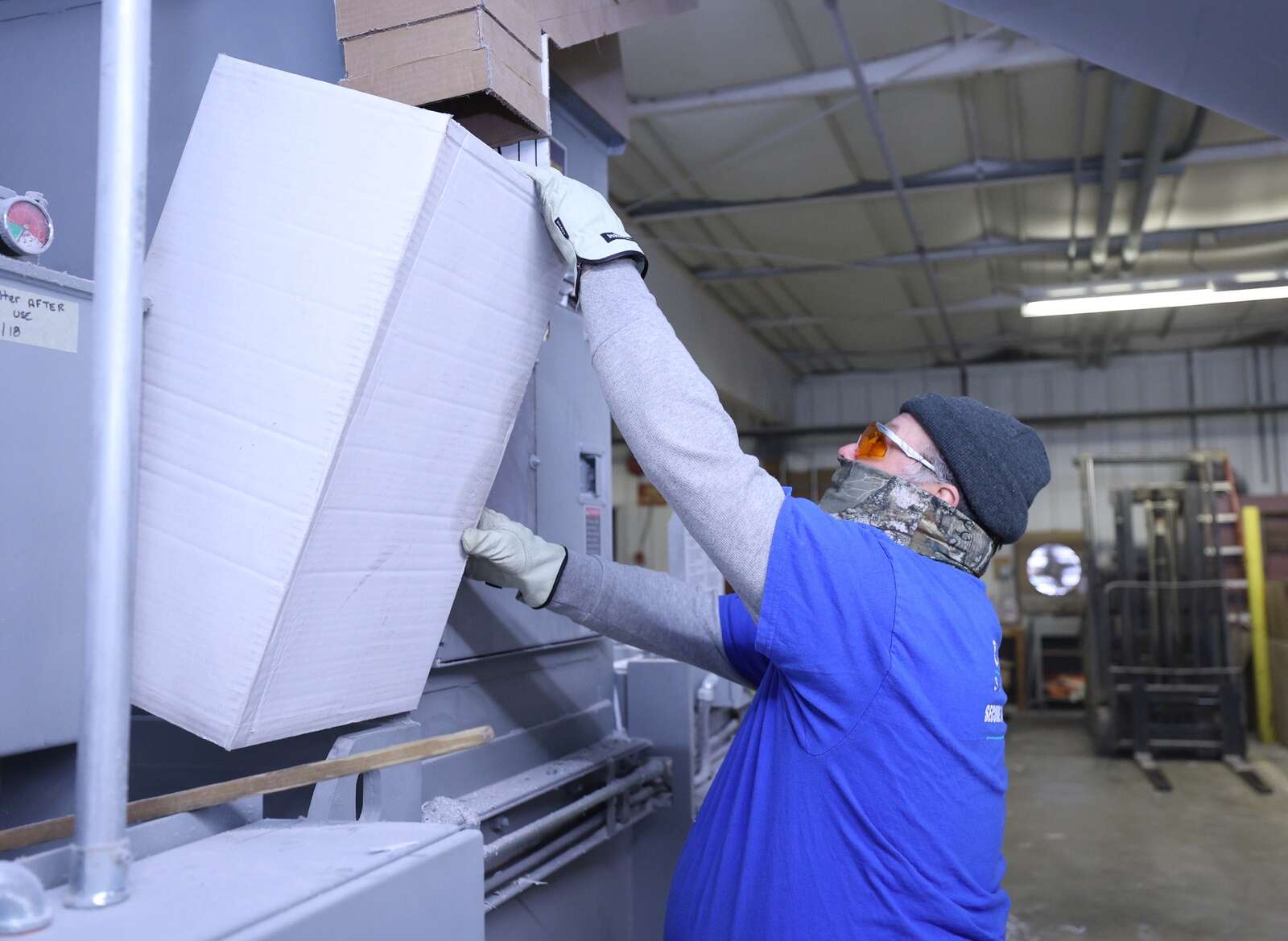 More in Business