Thanksgiving travel expected to be the third busiest since 2000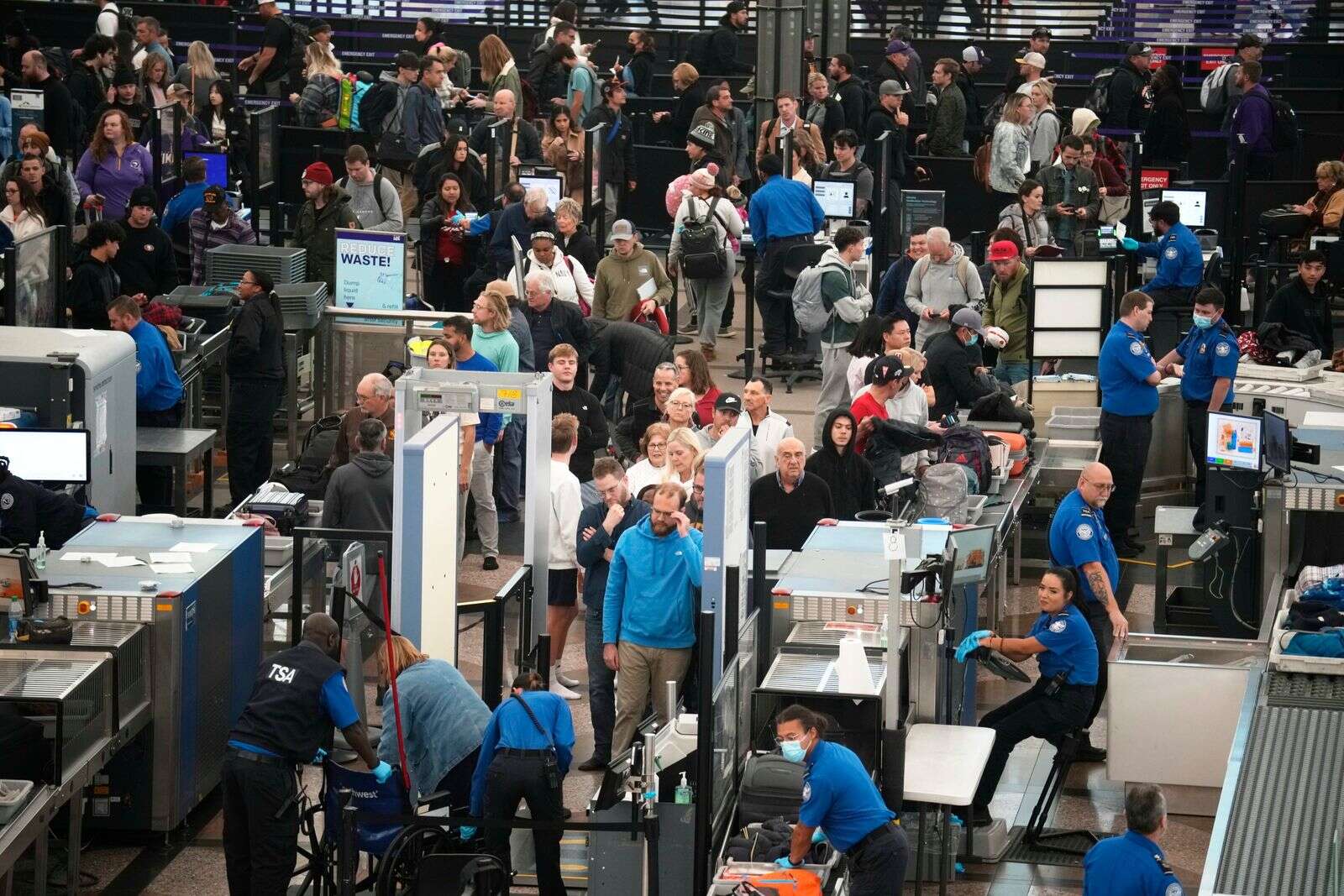 A mild winter weather forecast for Western Pennsylvania has AAA predicting the third highest Thanksgiving travel forecast since it began tracking holiday travel in 2000.
About 55.4 million Americans will travel 50 miles or more from home this Thanksgiving, according to AAA. That's a 2.3% increase over last year's numbers.
"For many Americans, Thanksgiving and travel go hand in hand, and this holiday, we expect more people on the roads, skies and seas compared to 2022," Paula Twidale, senior vice president of AAA Travel, said. "Travel demand has been strong all year, and AAA's Thanksgiving forecast reflects that continued desire to get away and spend time with loved ones."
The top two years for Thanksgiving travel were 2005 and 2019, respectively.
Most Thanksgiving travelers will drive to their destinations, as AAA is projecting 49.1 million Americans will hit the road, which is an increase of 1.7% when compared to 2022.
"Thanksgiving is one of the most traveled holidays during the entire year," AAA spokesperson Jim Garrity said. "It's kind of the unofficial kickoff to the holidays, so to see more people saying they want to get out and travel is exciting."
AAA also expects 4.7 million Americans will take to the air for travel, which is a 6.6% increase from last Thanksgiving.
These are the highest Thanksgiving air travel numbers since 2005, according to AAA.
Nov. 26 and 27 will also be on the busy side for those heading home.
"There are still people going back and forth from work and they will be mixing with people who are getting a head start on the holiday," Garrity said. "Even in rural areas you want to be thinking on how to avoid the rush hours. I think the overall message for people traveling this week is to leave early."
The number of Americans traveling by boat cruise, bus or train over the holiday is up by 11% over last year, as AAA projects 1.55 million will travel using those three modes of transportation.
This seems to be the start of a new trend, Garrity said.
"What we are seeing is people cruising and having Thanksgiving on a cruise ship," Garrity said. "There are more people interested in trying something new."
Gas prices may be influencing high travel numbers, he said. The national average for a gallon of regular gasoline stood at $3.30 on Nov. 20, which is less than the average during Thanksgiving 2022 which stood at $3.58, according to AAA.
"Relatively speaking, gas prices still are not cheap," Garrity said. "They are less expensive, but they are relatively expensive. With that said though, I think the desire for people to get out and travel is outweighing the gasoline prices. That was especially clear last year when we had record high gas prices and still more people saying they were going to travel."
Pennsylvania's average for a gallon of gasoline as of Nov. 20 came in at $3.59, while Butler County's average stood at $3.62, according to AAA.
A mild weather forecast is in store for this week, according to Tim Cermak, a meteorologist at the National Weather Service in Pittsburgh.
Cermak is predicting that Tuesday could see a little bit of inclement weather, but mostly for those traveling in higher elevations.
"For those heading east, if they are driving through the mountains Tuesday morning, there could be a little bit of freezing rain and snowflakes mixed in at the higher elevations," Cermak said. "There will also be some strong winds Tuesday morning, reaching up to 50 mph in those higher elevations."
On Wednesday and on Thanksgiving Day, Cermak is predicting mid- to upper-40s for temperatures, with no rain in the forecast.
The next chance of rain could come on Friday, Cermak said, mostly for those traveling south or east of Pittsburgh.
The weekend should then remain dry, he said, with temperatures remaining in the mid-40s for highs and mid-20s for lows overnight.
More in Local News