No warning signs in state report on nursing homes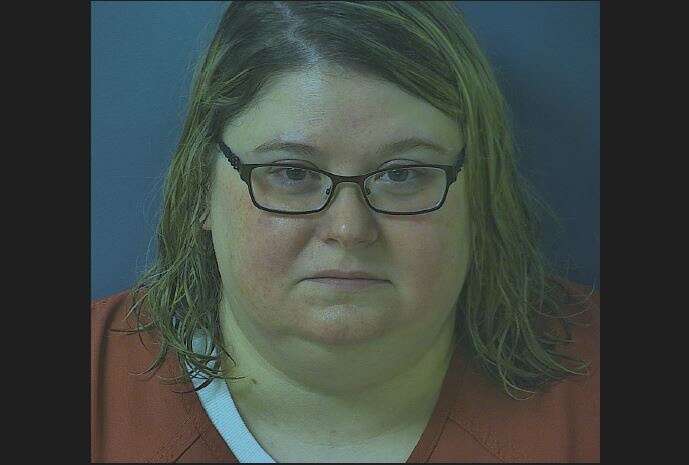 Butler facilities where accused nurse worked had above-average turnover
Before Heather Pressdee, a registered nurse, was charged with killing patients at two facilities in Butler County, state inspections indicated no issues that would lead to "actual harm" of residents.
Pressdee is charged with killing patients at Quality Life Services in Donegal Township and Sunnyview Nursing and Rehabilitation Home in Butler Township. She is charged in the deaths of four patients and linked to the deaths of six others within those facilities, according to charges filed by the state Attorney General's office.
"I think it causes an element of fear for patients living in facilities and their families," said Beth Herold, director of the Butler County Area Agency of Aging. "Being a nurse myself for 30 years, I take pride in my profession and I can't imagine how someone in that profession could do such horrific things."
The inspection reports filed by Pennsylvania Department of Health with the federal Centers for Medicare and Medicaid Services flagged no incidents of physical abuse during the time Pressdee worked at the facilities but did note staff turnover was higher than the state average.
Pressdee, of Natrona Heights, is accused of killing two people and attempting to kill four others at Sunnyview, according to charges filed in early November.
She also is accused of killing two people, attempting to kill two other people and injecting lethal doses of insulin to four additional people at Quality Life Services in charges filed between last week and May.
Mark O'Neill, Pennsylvania Department of Health spokesperson, said the state department received information against Pressdee in the Donegal Township case in December 2022.
"That led to an immediate investigation and referral, with the assistance of the Department of State, to the Office of Attorney General," O'Neill said.
"The department has cooperated fully with authorities in their investigation of Ms. Pressdee," he said.
Inspections
The deaths, which occurred in 2022 and 2023, are not reflected in either of the nursing homes' inspection reports, known as surveys, filed since the patients' deaths on the Pennsylvania Department of Health's website.
The state department provides the reports to the Centers for Medicare and Medicaid Services, which is a federal agency within the U.S. Department of Health and Human Services.
Inspection reports from 2019 through June 2023 showed Sunnyview did not meet care requirements in 32 instances.
Meanwhile, inspection reports from 2020 through January 2023 list Quality Life's Donegal Township facility as having 26 total deficiencies.
In one of those instances filed in 2023, a Quality Life patient was unable to join in a group activity due to their wheelchair not fitting through a door frame.
At Sunnyview, one instance filed in 2023 detailed that an employee had cut the hair of an Alzheimer's patient without permission. Another complaint stated the facility had not informed residents about their right to vote in the November general election.
Sunnyview's August inspection results show the facility failed to provide residents the opportunity to file grievances, and that it failed to provide training on abuse, neglect and exploitation for four of 10 staff members, among other things.
For both facilities, inspection results show various violations determined to have caused "no actual harm, with a potential for more than minimal harm."
O'Neill said the department is required to conduct at least one inspection report per year at skilled nursing homes in Pennsylvania.
The department investigates all complaints or allegations of noncompliance of nursing home regulations, he said.
Complaints are prioritized according to the severity of the allegations, he said, and investigations are done at the facility unannounced.
Results are made public on the Department of Health's website at least 41 days following the completion of the inspection, O'Neill said.
Sunnyview and Quality Life Services did not respond to inquiries about inspection reports or turnover rates.
Turnover rate
The nursing staff turnover rate at Quality Life Services facilities — one of which is located in Donegal Township — is 59.2%, according to Centers for Medicare and Medicaid Services data. Data as of September from ProPublica shows the turnover rate specific to the Donegal Township facility is 62.5%, higher than the 50.5% state average.
Sunnyview's turnover rate is 49.4%, according to ProPublica.
The Department of Health also says both facilities report lower nursing hours per resident per day than the 3.8 state average. Sunnyview, listed as a medium-sized facility with 220 certified beds, accounts 3.18 hours per resident per day.
Listed as a small facility with 114 beds, Quality Life's Donegal Township branch accounts 3.43 nursing hours per resident per day.
Nursing homes across the state have struggled with staff turnover, according to the Centers for Medicare & Medicaid Services.
Since the COVID-19 pandemic, staffing shortages in nursing homes and home care services have worsened across the country, said Herold.
In May, a survey from health care staffing company AMN Healthcare showed nearly a third of nurses nationwide reported they are likely to leave the profession for another career.
Area on Aging
Calls to the Area Agency on Aging have also increased, Herold said.
"We get called for any protective service issues that might be going on — let's say somebody falls, and there's an injury," Herold said. "There's a plethora of things we could get calls for, such as family members don't pay their bills, and we get called in about potential financial abuse."
Herold said since the pandemic ended, she has seen an increase in calls of about 20% to 25%. To address the increase in need, Herold said the agency also has gone from two full-time care workers to four.
"(Facilities) are overwhelmed due to staffing shortages," Herold said. "That makes it difficult for them. We provide as much technical assistance as we can."
The Area Agency on Aging can provide training on issues such as resident rights or mandated reporter requirements. The agency handles calls about reports of potential elder abuse and caregiver neglect, as well as other issues, she said.
The agency may get reports from hospitals, or tips from police that prompt them to get involved in a case. Sometimes facilities will self-report or be reported by a worker, Herold said.
The agency questioned the death of a 92-year-old, non-diabetic man on Aug. 6, 2022, who was under Pressdee's care, representatives said.
"There are a variety of ways the agency gets involved," Herold said. "With its Protective Service Division, the agency can be called in to investigate with police or the Department of Health depending on the severity of the case."
The charges against Pressdee relate to the mistreatment of a total of 22 patients at five care facilities.
Herold said the incidents cast a "dark light" on nurses and caregivers.
"It's just so unfortunate, because through your golden years you're supposed to be treated with dignity and respect," Herold said. "For something like this to happen is unimaginable."
More in Local News