Ill-timed goal
Mars girls soccer ends season by allowing late tally in 1-0 PIAA 3A semifinal loss
WEXFORD — Mars and Moon had allowed just five combined goals all season, so when the teams met Tuesday in a PIAA Class 3A girls soccer semifinal, one had to wonder if and when either team would find the net.
"I'm surprised it didn't go to penalty kicks," said Mars coach Blair Gerlach, who would certainly have taken his chances there after what actually played out at North Allegheny's Newman Stadium.
With just 79 seconds left in regulation, Moon's Sydney Felton booted a shot past Mars goalie Kate McEnroe. Minutes later, the Tigers celebrated getting a chance to play for a third consecutive state championship with a 1-0 victory over the Planets (19-2).
"I've been looking at scoring chances all year," said Moon coach Bill Pfeifer. "To get a goal before the whistle there, it felt good."
Moon had been placing more heat on McEnroe than the Planets were managing at the other end of the field.
The goal came after Marina Mollica had played the ball toward the net from the left side.
"It was a good game, back and forth, and one bounce was the difference," said Gerlach. "We didn't have as many scoring chances as I had hoped, but the ones we got were really good."
Two in particular came late in the first half. In the 35th minute, Ainsley Ray got past Moon's Lillian Snyder and sent a cross from the left of the net. Brynn Ramsey was attempting to shed a defender of her own and was able to get only a weak shot off that Moon goalie Serayah Leech easily saved.
Then, in the waning seconds of the half, Addison Girdwood's free kick from 48 yards forced Leech to come off her line to take away a chance from a charging Rosie Pellegrino.
Leech made four saves, the last coming in the final minute of the game when Brynn Ramsey challenged Moon's lead with a shot from the right of the net.
McEnroe had five saves in her final high school game. She allowed just three goals all season.
"I think we did a lot more than most people expected," said Gerlach. "I think the girls earned the respect of the soccer community and I couldn't be more proud of them."
Last year, the Tigers defeated Mars in the WPIAL final and the state semifinals.
Moon (18-2-2) will face Abington Heights (23-0) in the state championship game Saturday in Mechanicsburg.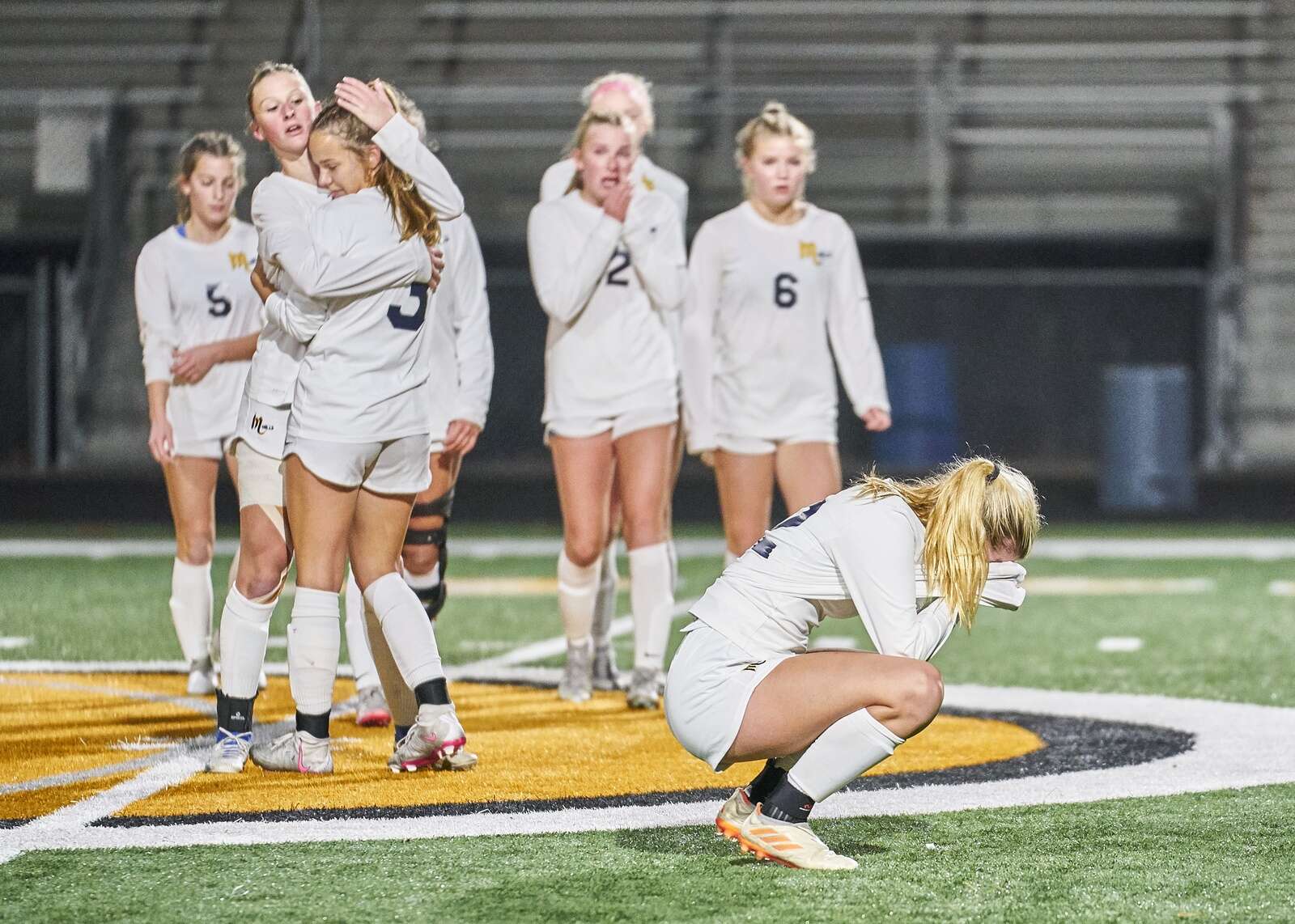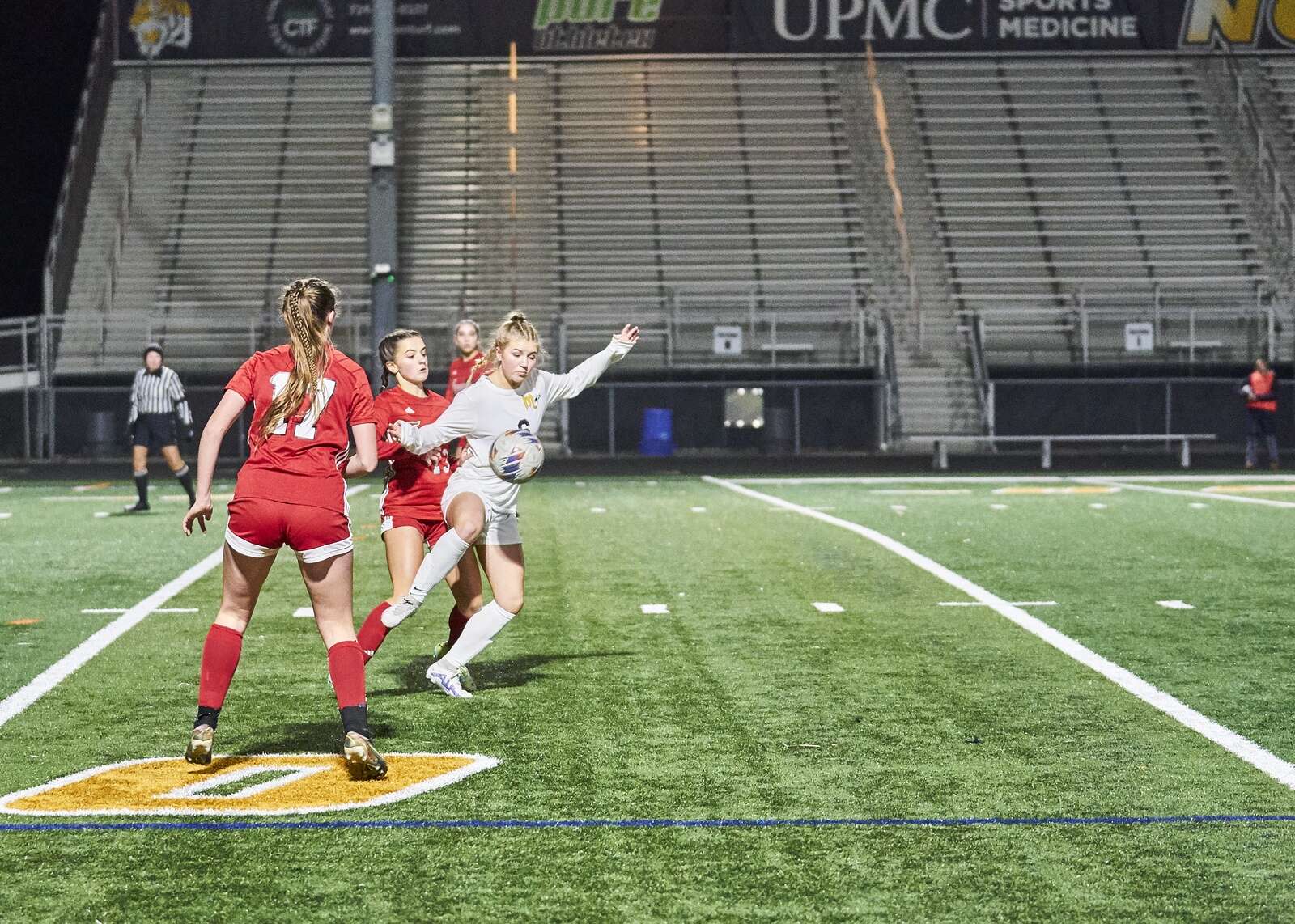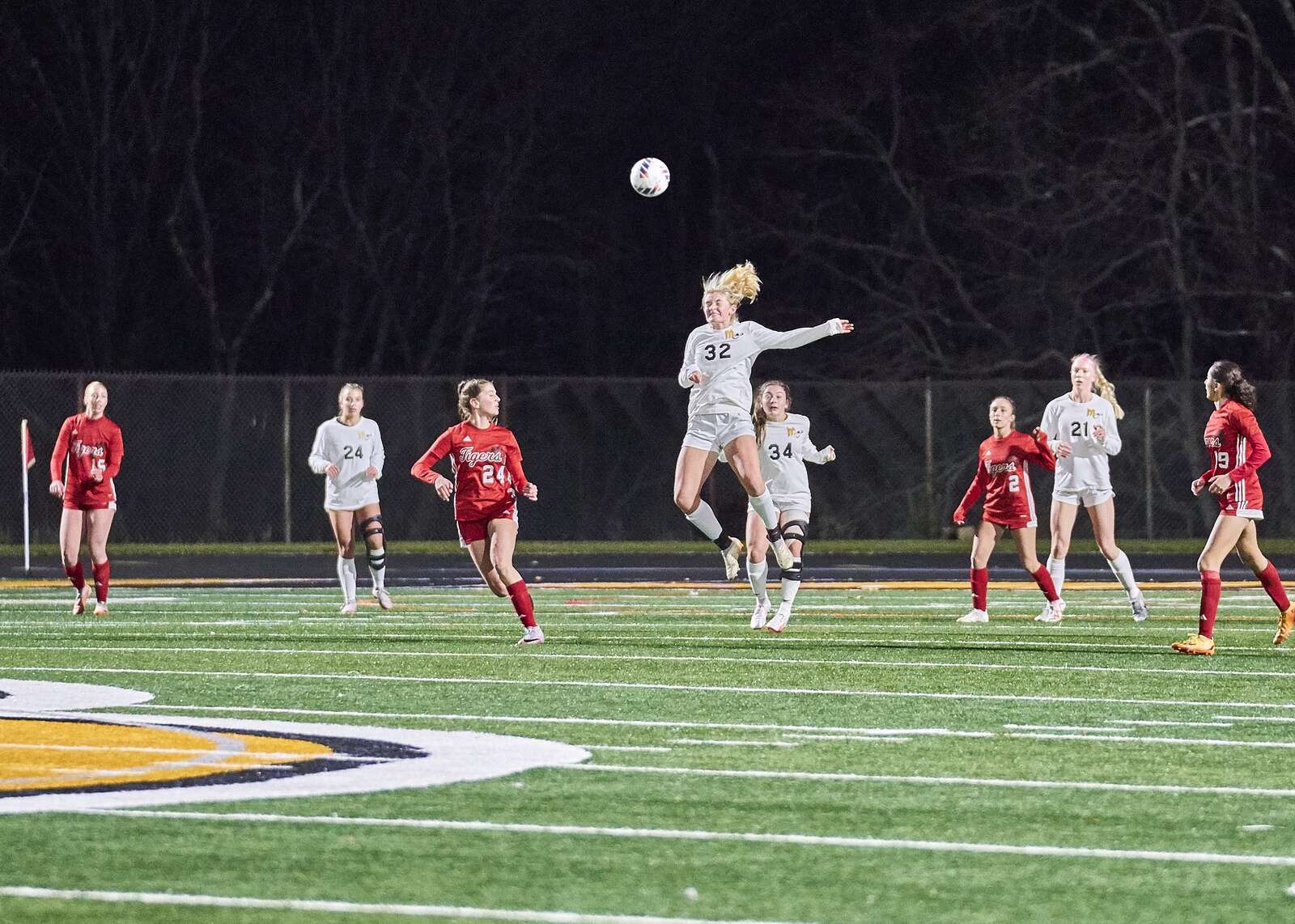 More in Sports