Slippery Rock veterans to rest in honor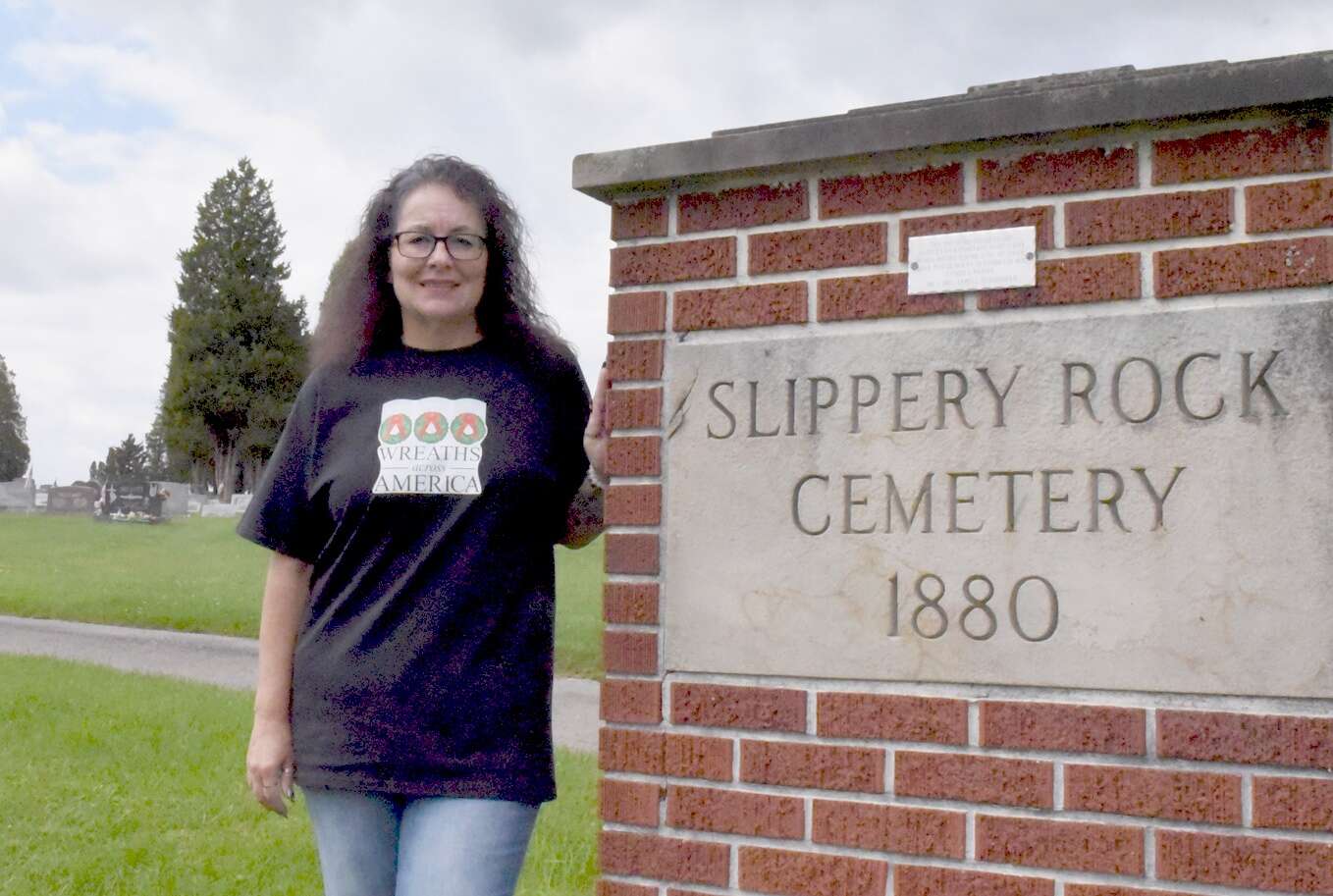 Heroes lying in repose beneath a wind-swept hilltop in Slippery Rock will receive patriotic recognition in December for their military service, and the organizers of the event are asking for the public's help.
Christina Colantoni, of Slippery Rock Township, has volunteered to serve as a coordinator for Wreaths Across America, an organization that works to honor deceased veterans nationwide by placing wreaths at their graves each December.
Colantoni hopes to place a wreath at each of the 516 veteran graves at Slippery Rock Cemetery on Cemetery Road, but donors must sponsor the wreaths in advance so they can be delivered to her home.
So far, generous and patriotic Slippery Rock area residents have sponsored 85 wreaths, which cost $17 apiece.
For every two wreaths donated, Colantoni will receive one free from Wreaths Across America.
She and her daughter, Kelsie Seybert, have been working tirelessly to raise awareness of the program so more families will sponsor wreaths for the ceremonial event slated for Dec. 16.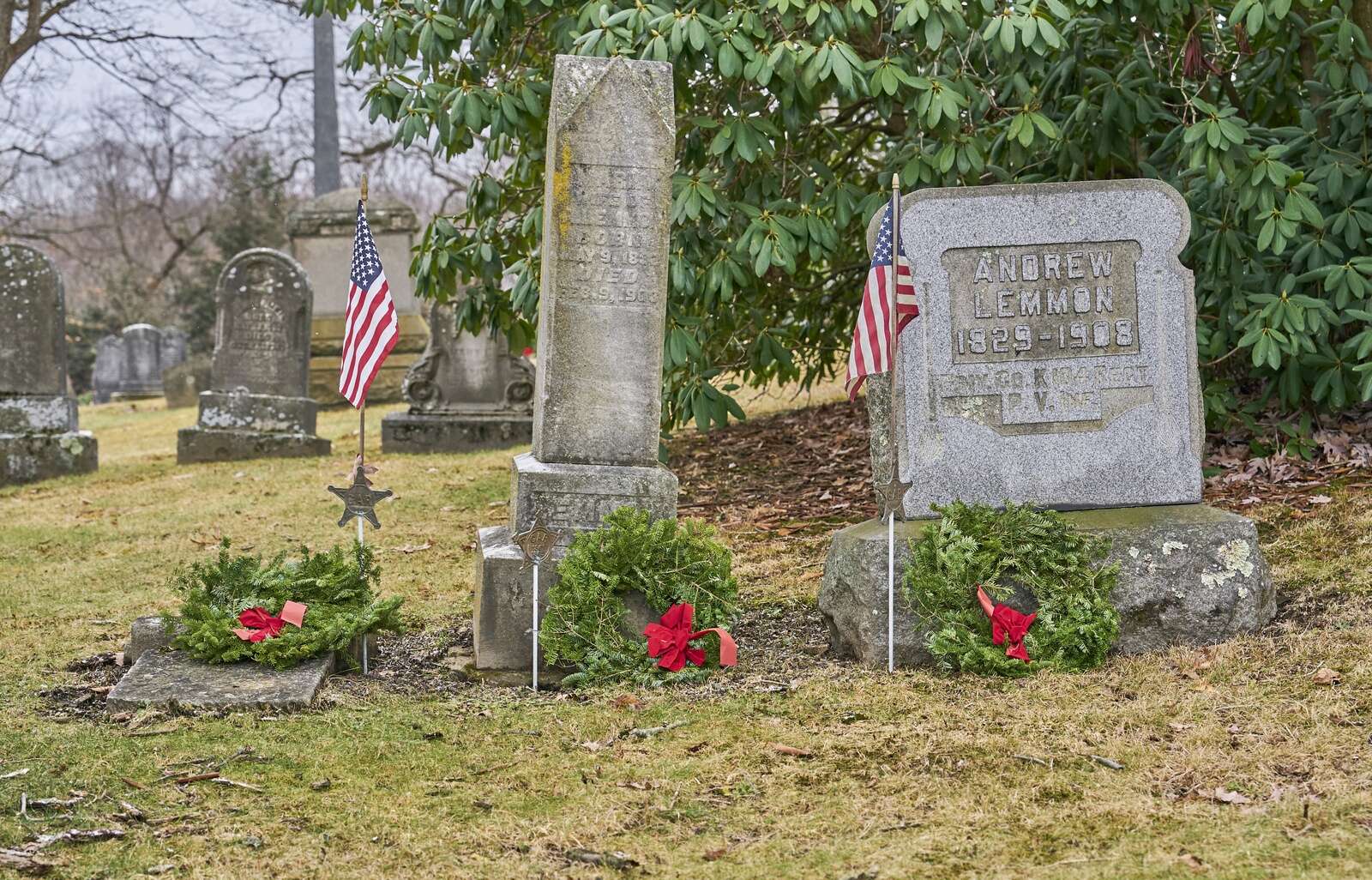 The duo set up a booth at Slippery Rock VillageFest, held raffles for Pittsburgh Steelers and Pittsburgh Pirates items, and are asking for sponsors on their website, wreathsacrossamerica.org/PA0780.
"Once word got out, people were pretty excited that the program has come here to Slippery Rock," Colantoni said.
Colantoni saw an appeal online by Jeff Cross, who coordinates the Wreaths Across America effort at the cemetery at Wolf Creek United Presbyterian Church in Slippery Rock, for a coordinator to take on Wreaths Across America at Slippery Rock Cemetery.
"I stepped up and said I would do it," Colantoni said. "My dad is a Navy veteran and my son is a Marine Corps veteran, so I just felt very strongly about the program."
One grave at Slippery Rock Cemetery that Colantoni will be proud to outfit with a wreath belongs to her uncle, John L. "Larry" McCool, who served his country for a decade in the Marine Corps and for 11 years in the National Guard.
McCool 74, died in May and was laid to rest with military honors at Slippery Rock Cemetery.
"He was very patriotic. That is another reason I wanted to do this," Colantoni said. "He and my father would have been very proud of me."
She said a shared ceremony for the Wreaths Across America programs at Slippery Rock Cemetery and Wolf Creek U.P. Cemetery will be held on Dec. 16 at an as-yet-to-be-determined location in Slippery Rock before volunteers head to the two locations to lay wreaths.
Speakers, the recitation of the Pledge of Allegiance, and a blessing of the wreaths likely will take place at the cemetery, Colantoni said.
"It's a worthwhile program to recognize the veterans who were willing to sacrifice their lives for us," she said.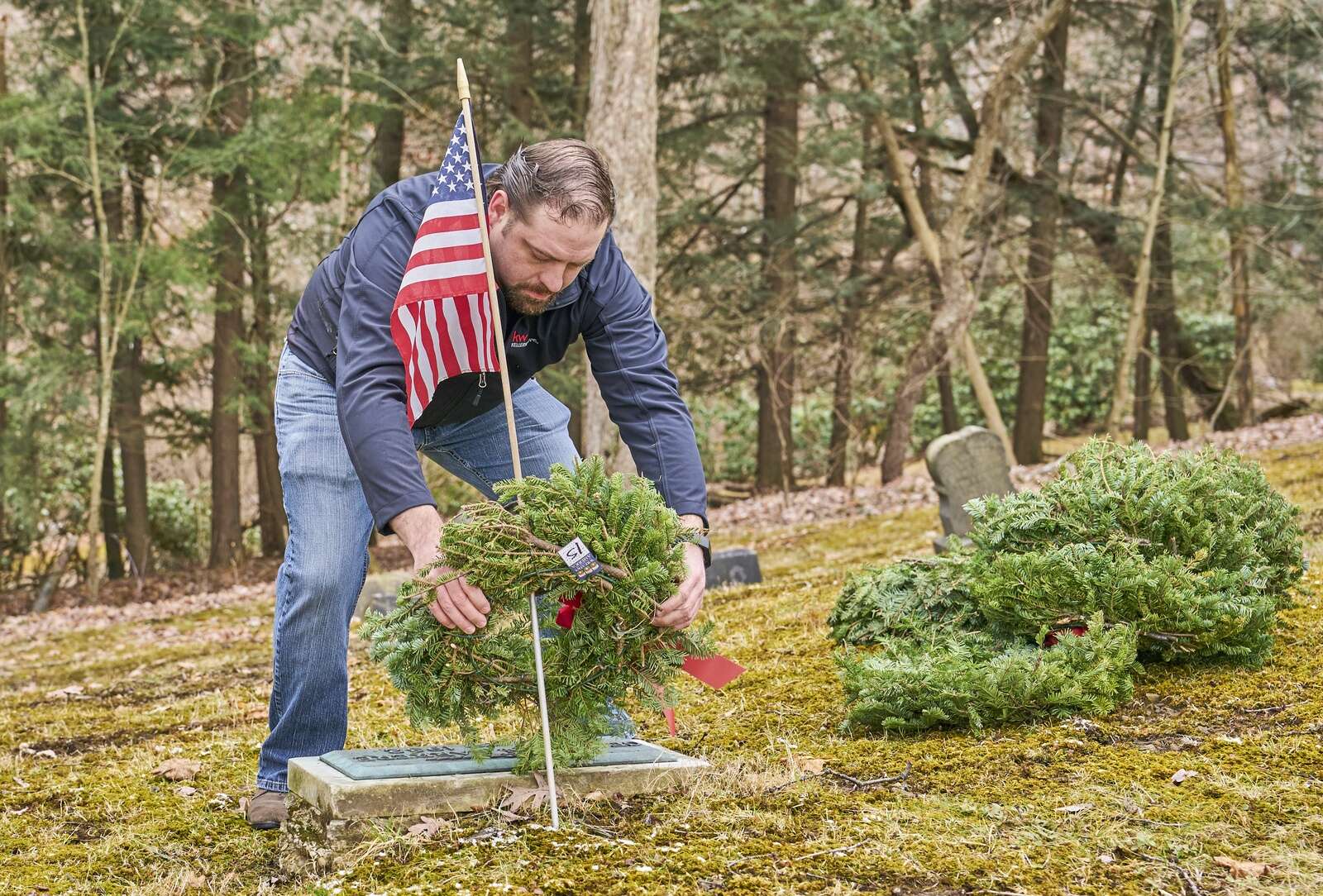 She hopes every red-blooded American in Slippery Rock will log onto her website to sponsor a wreath.
"I think it's good to raise awareness in the community on veteran causes," Colantoni said. "If residents want to help us out, we'll be here."
She also has reached out to various veterans groups at Slippery Rock University, and plans to enlist the help of a local Boy Scout troop to help lay the wreaths.
One Slippery Rock notable who is all for Colantoni's Wreaths Across America effort is Mayor Jondavid Longo.
Longo is a combat veteran who served in the Marine Corps from 2008 to 2014, including a tour in Afghanistan.
"We don't want to forget them," Longo said of veterans who have passed on. "We want to honor them for what they've done, and we want to use their example as a means of teaching future generations what it means to serve our nation."
He said the proudest moment of his life was when he raised his right hand to join the Marines and pledged to defend the United States at all costs.
Longo praised Colantoni for coordinating the Wreaths Across America program in Slippery Rock Cemetery.
"I told her I would be glad to do anything she might require," he said.
Longo also contacted local American Legion and Veterans of Foreign Wars posts to ask them to participate in the wreath-laying.
"The veteran community in Slippery Rock and the surrounding area is quite large," he said.
Longo implores his constituents to visit Colantoni's website and sponsor at least one wreath.
"Anybody in Slippery Rock with a patriotic heart, please support this mission," he said.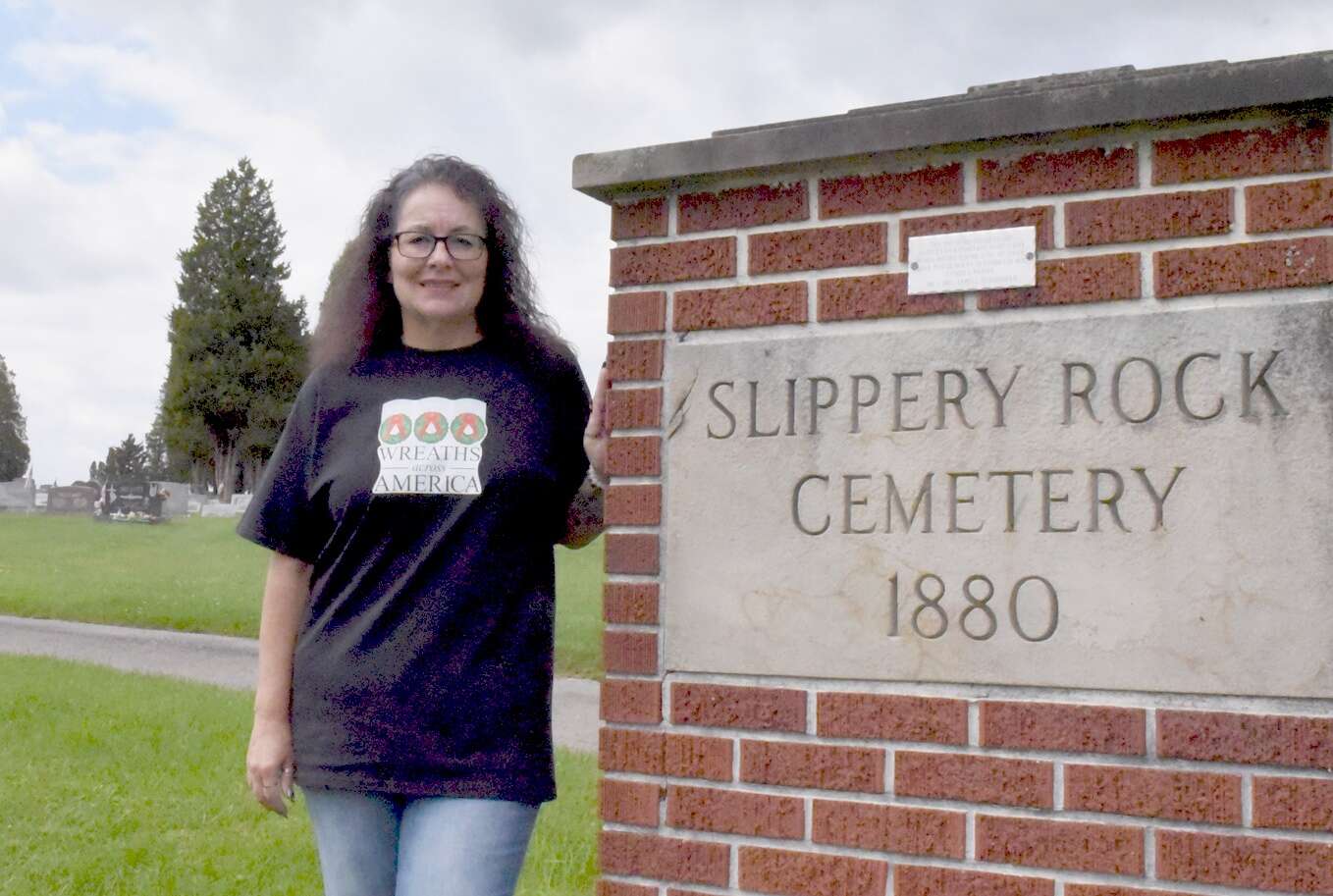 More in Community