Mars Area JROTC members present flag at veterans event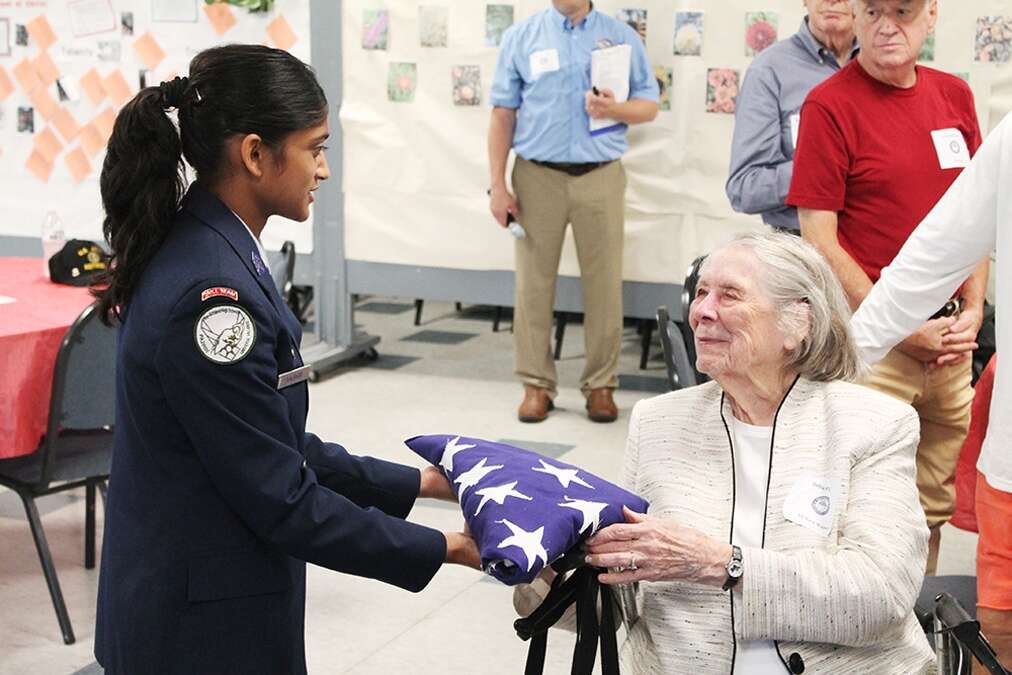 Several members of Pine-Richland/Mars Area U.S. Air Force JROTC attended a Veterans Breakfast Club event on Friday, Sept. 8, at Beulah Presbyterian Church in Allegheny County.
Cadets — including seniors Emmett Bishop, Nate Huerbin and Reva Kalbhor; along with Pine-Richland students Blake Danik, Erin Kemp, Reagan Kirik and Dominic Martini — presented the Colors and performed the U.S. flag-folding ceremony.
Kalbhor then presented the flag to 102-year-old Julia Parsons, who served as a code breaker in the U.S. Naval Reserve Women's Reserve — or WAVES, Women Accepted for Volunteer Emergency Service — during World War II. Parsons worked on breaking the code for the German Enigma machine.
For more information, contact Chief Mike Gasparetto, JROTC instructor, at 724-625-4444, or visit veteransbreakfastclub.org.
More in Community