Behind the music: Couple starts a band in retirement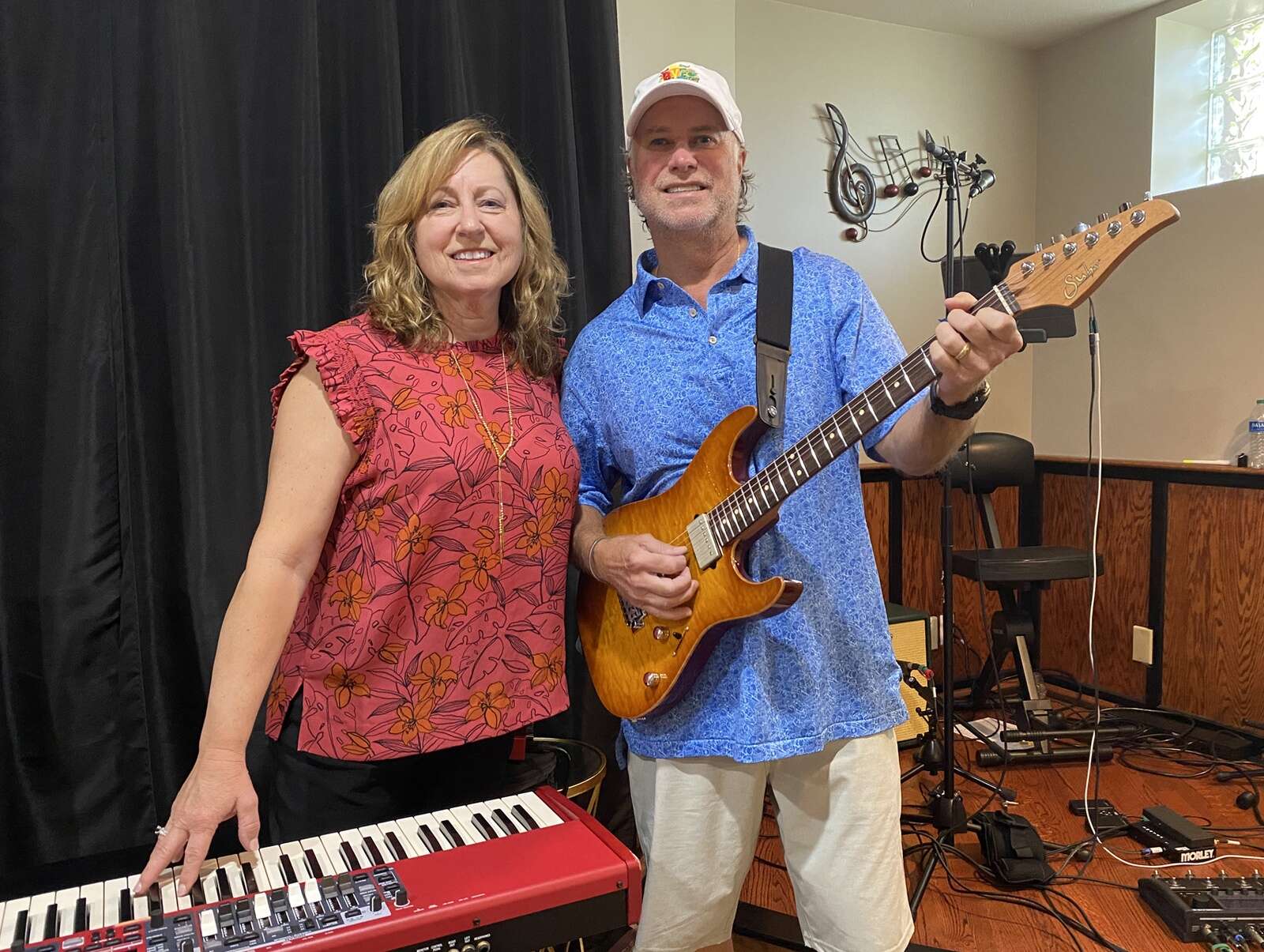 Some retired couples take up golf or pickle ball or book cruises as activities they can do together. Michael and Shirlene Bungo decided to learn how to play instruments and sing, create a band and take their act on the road.
They made their debut as the Best Years Ever Band in 2022 and have played venues in Pennsylvania and Florida. They donate 100% of their fees and tips to charity and the staff and places that host their shows. They've found themselves in demand and have been asked back to many of the places they've played.
It's been quite the progression from their original notion to learn to play and sing a few songs so that they could entertain at family get-togethers during the holidays. Neither Michael nor Shirlene had much musical background or training when they started.
Michael Bungo retired 10 years ago from Eaton Corp. as a senior vice president after a 37-year career. At the same time, Shirlene Bungo retired after a long career in the supply and operations department at Tropicana.
"I played the violin from kindergarten to eighth grade when I decided to try out for marching band. I was twirling through high school," said Shirlene.
Her husband said, "In fifth grade I took guitar lessons. I could strum."
But then, he said, "I bought Shirlene for Christmas one year a keyboard. I thought it would be great in retirement, I could take the guitar back up and play a few songs for our kids."
The Bungos were serious about putting on a good performance for their family. They hired a vocal and music coach, took hours of lessons and practiced endlessly to perfect their craft.
"I knew how to play basically country chords," said Michael. "I had to work to get the songs down and sing. I never sang before in my life."
After all their lessons and practice, they learned enough songs to be able to play and sing at family gatherings.
"For five years we only played for the kids and the family," he said.
"They were family jam sessions," said Shirlene.
Talented performance
Then in 2018, a friend convinced the Bungos to enter a talent show. They thought about if for a week or so.
"We figured we had to play for three or four minutes. We practiced all summer to get a medley ready of four songs," said Michael. The songs were by the Zach Brown Band, Toby Keith, the Beach Boys and the Stray Cats, songs from across the decades and genres.
However, nobody told them that they would be playing in front of 400 people or that they would be the opening act of the show.
Michael said, "It went well. People asked us 'Where do you play? We want to come see you again.' And we began to think 'We can do it. We can get good enough to play at bars and restaurants.'"
However, a four-song medley was one thing. To put on a three-hour show would require learning the vocal and instrumental parts for at least 40 songs.
So the Bungos resumed their vocal and instrumental practices under the tutelage of Alex Robertson of the Center for Theater Arts in Pittsburgh.
"He's working with seven- and eight-year-olds and then he's working with us," said Michael.
"We rehearsed three hours a week. We have a music coach. He tells us when a song is ready to play live," Michael said.
Regarding guitars, Michael plays a Paul Reed Smith, a custom Suhr, a Fender and an acoustic, while Shirlene is behind a Nord Electro Six keyboard.
Professional debut
It took them two years to learn to play the forty songs that made up their initial set list.
"We ask ourselves 'Can we sing it? Will it work with just guitar and keyboard?' Sometimes we will work on a song two or three months and then just drop it," said Michael.
"We have 150 songs we can play right now. It's a three-hour set with two breaks," he said.
Now it was just a matter of finding a place to pay. They sent out a 10-song sampler as an audition to various venues to "tell them our story," said Michael.
In 2022, the Best Years Ever Band made its professional debut playing in Palm Coast, Fla. — the site of the Bungos' winter home — and in and around Butler County.
"In Florida, we played at a complex called European Village," said Michael. "In Florida there are a lot of retirement complexes that have lots of social events and mixers. We have a big following. Fifty to seventy people will show up at a bar we're at. We have a lot of loyal fans."
Shirlene said, "Our playlist gets people tapping their fingers on the tables, tapping their toes."
"We always get a lot of repeat business. We always get asked to come back again," she said.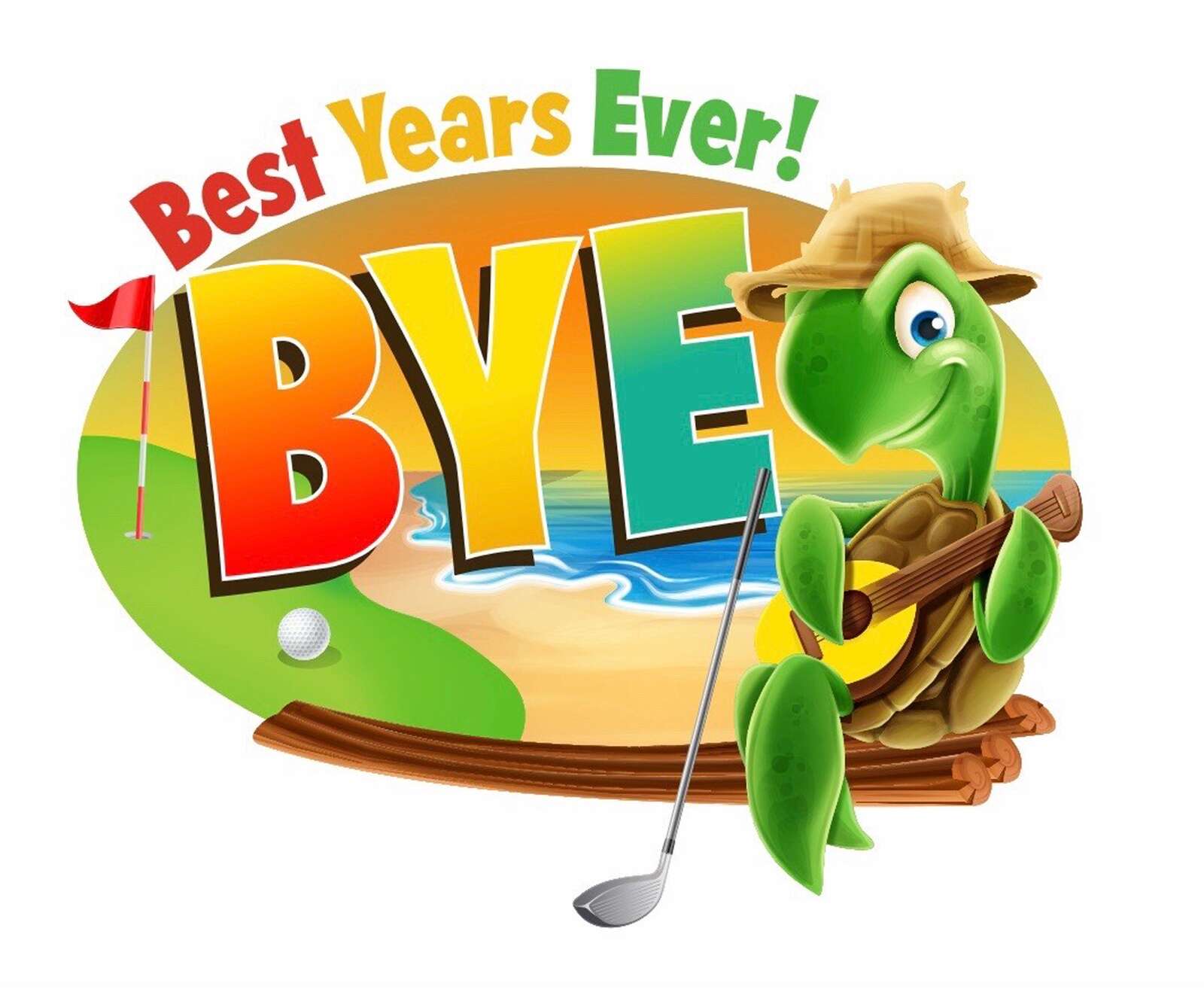 Concerts for a cause
Back in Pennsylvania, the Best Years Ever Band has played at the Treesdale Golf Club, the Dented Keg in Adams Township, the Cranberry Sports Grille and the Turn Club in Cranberry Township, as well as at block parties and private parties.
The band's set list includes music from the past seven decades and ranges from Darius Rucker and John Mellencamp to the Beatles and Eric Clapton.
Asked if it's harder to learn the instrumentals or vocals for a song, Michael said, "I think they are both equally hard performing them both together. We're not professional musicians. Shirlene is a little more advanced. She's a harmony savant. I had to learn how to sing."
The Bungos donate all their fees to charities such as Pennies from Heaven, which provides financial support to families who have children in the hospital; the Izzie Fund, a Pittsburgh nonprofit that provides funds for specialized veterinary surgeries; and police athletic leagues.
In addition, the Best Years Ever Band hands out gift cards good for free drinks to audience members that are paid for out of their own pockets.
Diane Murray, the general manager of the Turn Club in Cranberry Township, said the Best Years Ever Band recently played a fundraiser at her venue for Pennies from Heaven.
"It is a charity for the families of children admitted to Children's Hospital," said Murray. "They were referred and they were a great fit. They did such a great job. They were awesome."
The Bungos will perform a final show Saturday, Sept. 23 at Shakespeare's Restaurant and Pub in Ellwood City before they leave for their Florida home in October.
They'll take Best Years Ever Band on the road in Florida before returning north in the spring.
The Best Years Ever Band has a website and is on Facebook and Instagram for those wanting to get sample of their musical stylings.
There might be a few new wrinkles. For one thing, they are toying with the idea of sometimes adding guest vocalists to the act.
In any case, the Bungos will remain in harmony.
"I think it's generally great," Michael said. "How many times do you have a hobby you can take up in your 60s and do it with your wife?"
Shirlene said, "We enjoy the music and we enjoy playing together."
More in Community