MHY Family Services' Longmore Academy sees demand for services spike
MHY Family Services' Longmore Academy saw enrollment spike by 66% increase last school year, and more growth is expected this year.
Executive director Lisa Schiller said more classrooms were needed to accommodate the growing number of students at the private school that provides education for at-risk youth in grades one through 12.
"We're a resource for kids who are less successful in the community setting," Schiller said. "With the increased identification of students who need a school like Longmore Academy, we've transitioned our residential buildings to expanded classrooms."
Longmore Academy welcomes elementary, middle and high school students who manage emotional or cognitive challenges, including serving students with autism. The school, which is licensed by the state Department of Education, opened its doors in 2000.
Schiller credits the structured and supportive learning environment with helping students work through any emotional and cognitive challenges.
"Our hope is that our work will really impact our kids' next generation," Schiller said.
MHY director of development and program advancement, Amy Smith, said that additional classrooms will allow Longmore to welcome more students.
"Our ability to enroll was really hindered by space," Smith said. "As we've been able to transition these buildings and create classroom spaces that are dynamic, engaging and spacious, we're able to welcome more students. Our enrollment last year was capped simply because of space. The need is there, the demand is there for our educational services."
Individualized learning is one of the foundations of the academy, with the student to teacher ratio never exceeding 12:1. Every teacher is certified by the state and Pennsylvania's Common Core Curriculum allows students to transfer back to their home district for promotion or graduation.
"Our regular classrooms have no more than 12 students," Schiller said. "Imagine the one-on-one time you get with a student to get to know them a little bit better and to be able to cater learning to their individual needs."
MHY offers a life skills program that launched in the 2020-21 school year where students have access to a full kitchen to cook, clean, learn kitchen safety, fire safety and more. There is also a laundry room for students to learn how to wash, dry and fold clothing.
Also new to MHY is their autistic support classrooms, providing a welcoming environment to address learning and sensory needs of students with autism. These classrooms are designed to promote a stable environment that invites participation from students.
"We had funding to support our autistic support classroom for middle school and high schoolers; we have a foundation who supported our opening of an elementary classroom for students who need emotional and autistic support," Smith said. "When we see a need and we know that need can address the well-being of our students, we've got partners who are incredibly generous."
MHY Family Services has a long-standing history that dates all the way back to 1878. In 2000, MHY adopted the Multisystemic Therapy Program, an evidence-based program designed to serve dependent youth at risk of out of home placement. Butler County was the first county in the state to welcome psychiatric care, an adaptation of the program specifically designed to serve families with youth at risk of out of home placement due to behavioral or psychiatric problems.
"We continue to be the only provider of the psychiatric adaptation in the state of Pennsylvania," MHY director of community services, Lukas Corothers said. "There's only a handful of providers throughout the world … There's a lot of one-dimensional programs out there trying to serve families that have extremely dynamic problems. The hallmark around this program is that it's an entire family serving program."
MHY officials said this model allowed them to work with families earlier and more successfully. Pivoting from residential care, MHY expanded its community services and honed in on a trauma-centered therapeutic approach at Longmore Academy, leaders at the school said.
New playground
After expanding its elementary classrooms, MHY is also in the process of fundraising for a sensory-friendly and all-inclusive playground.
"We recognize that space to explore, engage, ensuring it's inclusive for not only recreation but socialization and learning and we needed to install a playground," Smith said. "But a playground that would welcome all students … We expect within the next 24 months we could see at least half of our playground completed but we're still looking for partners to support the project."
MHY is driven to continue to make a difference in the community.
"The mental health of our youth really indicates the well-being and health of our community," Smith said.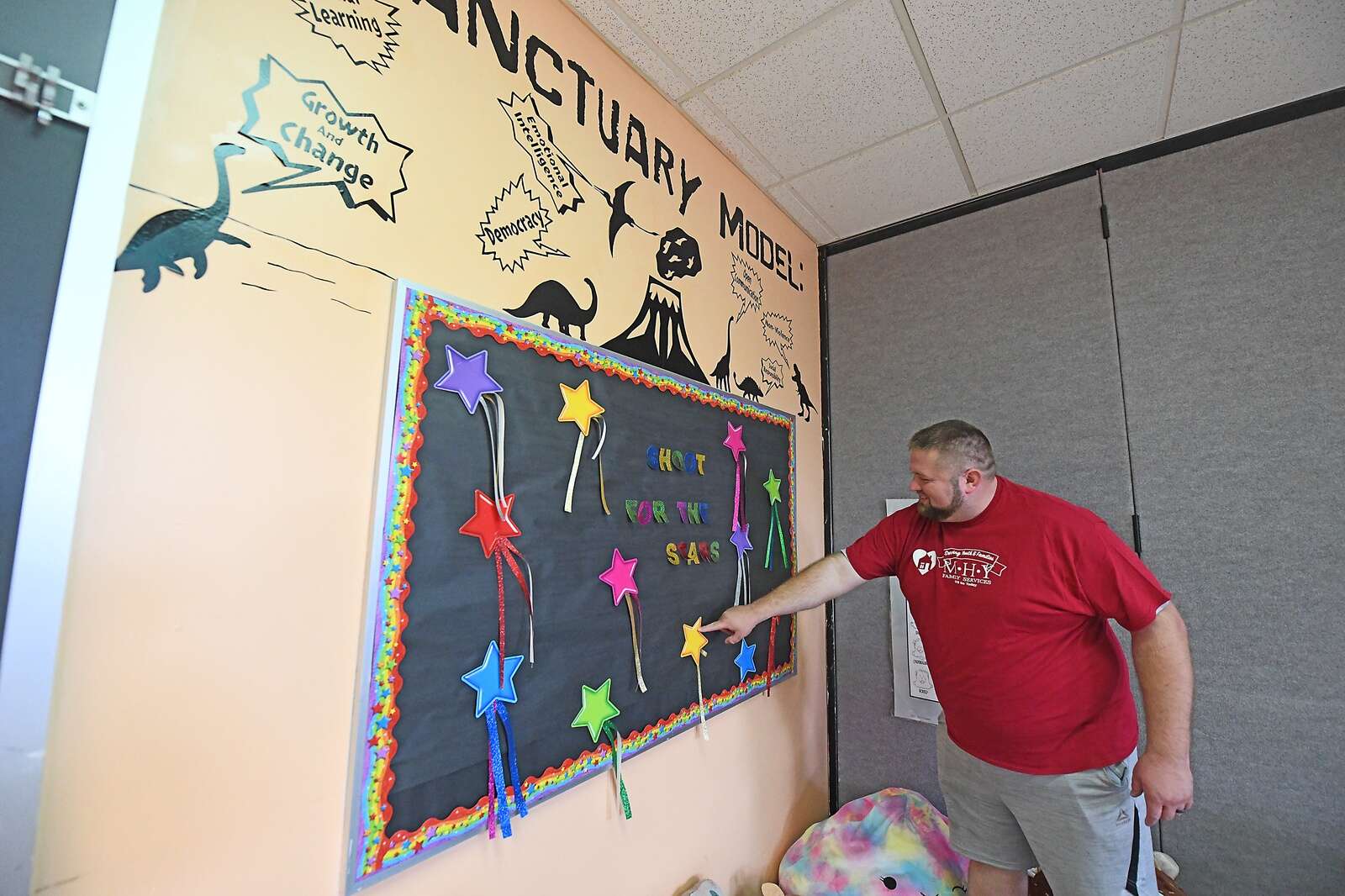 More in Community