Smash Mouth frontman Steve Harwell dies at 56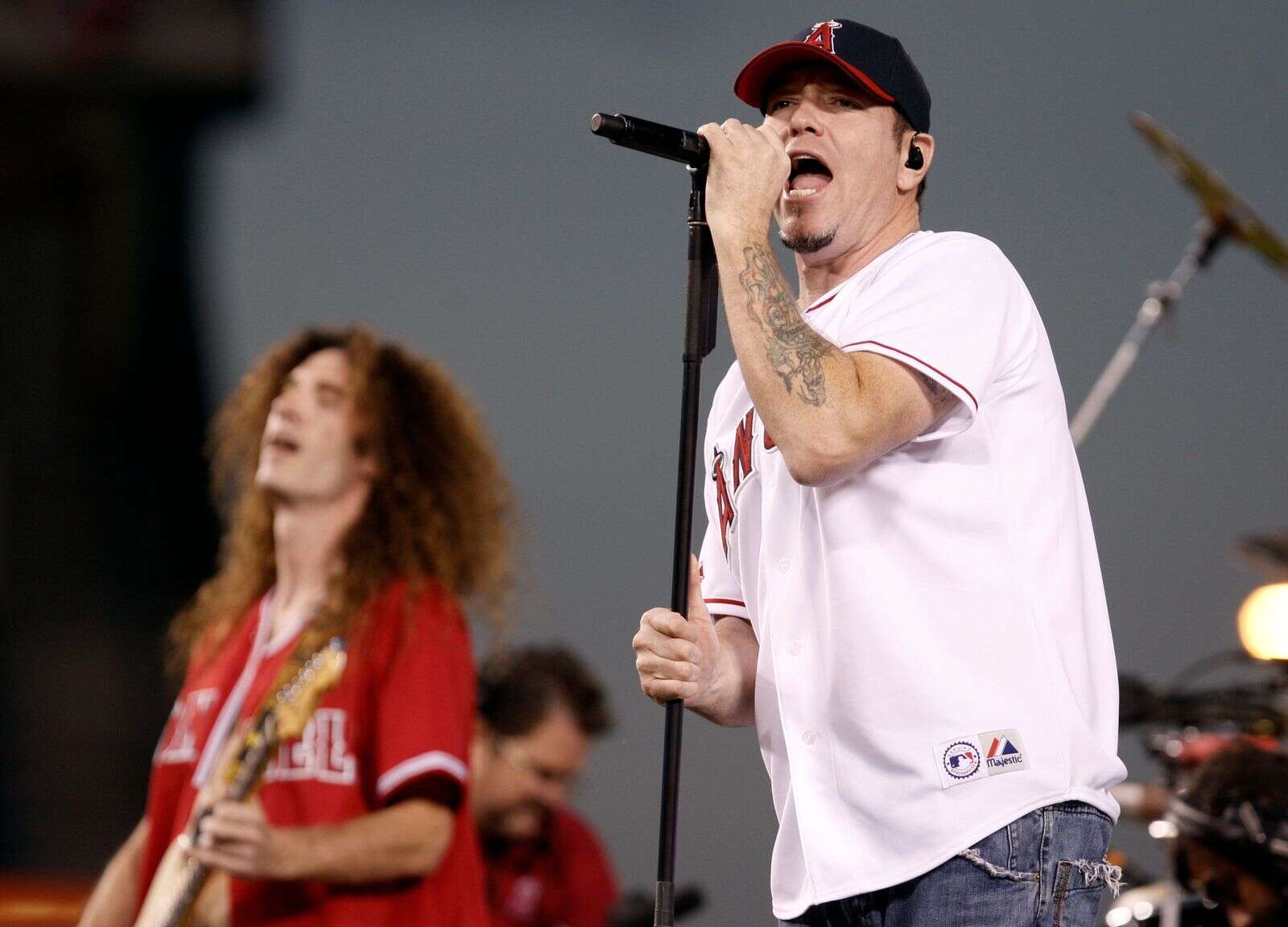 LOS ANGELES — Steve Harwell, the longtime frontman of the Grammy-nominated pop rock band Smash Mouth has died. He was 56.
The band's manager, Robert Hayes, said Harwell "passed peacefully and comfortably" Monday morning surrounded by family and friends at his home in Boise, Idaho. The cause of death was acute liver failure, Hayes said in a statement.
Smash Mouth was known for hits including "All Star" and "Then The Morning Comes."
"Steve Harwell was a true American Original. A larger than life character who shot up into the sky like a Roman candle," Hayes said. "Steve should be remembered for his unwavering focus and impassioned determination to reach the heights of pop stardom."
Born in California in 1967, Harwell performed in a rap group called F.O.S. (Freedom of Speech) before forming Smash Mouth in 1994. The band released two platinum albums on Interscope Records, the ska-fueled 1997's "Fush Yu Mang" and 1999's "Astro Lounge." The second album featured some of the band's biggest hits, including the Grammy-nominated, platinum single "All Star," which appeared in the movie "Shrek" alongside their cover of the Monkees' "I'm a Believer."
Humor was a driving force behind Smash Mouth's success, and at the forefront was Harwell's playful alt-rock voice and persona. He made a cameo in 2001 comedy film "Rat Race," and had a well-documented friendship with the Food Network chef and host Guy Fieri.
"His only tools were his irrepressible charm and charisma, his fearlessly reckless ambition, and his king-size cajones," Hayes said. "Steve lived a 100% full-throttle life. Burning brightly across the universe before burning out."
"He will be greatly missed by those who knew and loved him," he said.
Harwell left Smash Mouth in 2021 and the band continued to tour with Zach Goode as the singer. The band released a statement at the time saying Harwell had been diagnosed with cardiomyopathy eight years earlier and had suffered "nonstop serious medical setbacks including heart failure as well as acute Wernicke Encephalopathy."
Hayes had released a statement on Sunday saying Harwell was in hospice care.
Harwell will be cremated in Boise and buried in San Jose, Calif., alongside his mother, Hayes said.
More in National News