Chimney sweeper shares why his work is still necessary
Up in Smoke
EVANS CITY — Labor Day is far more than a day off for workers and schoolchildren. It's a celebration of American workers in all industries — including the types of industries that we generally forget exist, don't know exist, or mistakenly believe have gone away.
Among these is the messy, manual labor of the chimney sweep, a service most often associated with Victorian times which is still performed today.
Centuries ago — particularly in Great Britain — chimney sweeping was most often performed by teenagers and children who would today be far too young to be legally allowed to work. These days, it is performed by hardened, trained professionals like those at Black Knight Chimney in Evans City, owned by Zach Purvis.
The company started off as Black Knight Energy, owned by Purvis' father, which focused on heating and air conditioning in addition to chimney work. Zach started working with that company 30 years ago and has worked on chimneys since — other than during his four-year tour with the U.S. Marine Corps.
Eventually, in 2010, Zach took over the chimney side of the business and started a new company with only one other employee. Today, Black Knight Chimney has 8 to 12 employees, depending on the time of year.
Of course, businesses such as Black Knight would not be around today if there wasn't a market for chimney sweeping. Purvis estimates that the company performs more than a thousand sweeps per year on average. This past Friday alone, Black Knight performed eight such sweepings.
"The whole purpose of a chimney sweep is to remove flammable materials deposited in chimneys after the burning of wood or coal," Purvis said. "Removing the flaming materials inside of the chimney with a chimney sweep decreases the risk of a chimney fire."
While chimney sweepers of old had to physically travel into each chimney like Santa Claus, the sweepers at Black Knight use a much safer method.
"We have a large HEPA-filtered vacuum that has three motors on it," Purvis said. "As the chimney sweep is being done, all the dust is controlled by that vacuum, so it's a very, very clean process. It's the rods and brushes that go inside of the chimney, not so much the chimney sweep."
Chimney sweeping may be far safer than it was for those working in Victorian England, but it still isn't without its risks — especially because sweepers walk around on roofs.
"Some roofs are more dangerous than others," Purvis said. "Obviously, anytime you're working on a roof or at heights, it can be dangerous if you don't know what you're doing."
While chimney sweeping isn't the safest, cleanest, or most glamorous job in the world, it does pay handsomely — at least at Black Knight, who pay their sweepers $18 to $30 an hour (plus bonuses), depending on experience. This is roughly equal to the average hourly rate for teachers in Pennsylvania.
"If you don't pay them correctly, then they're not going to take pride in their work," Purvis said.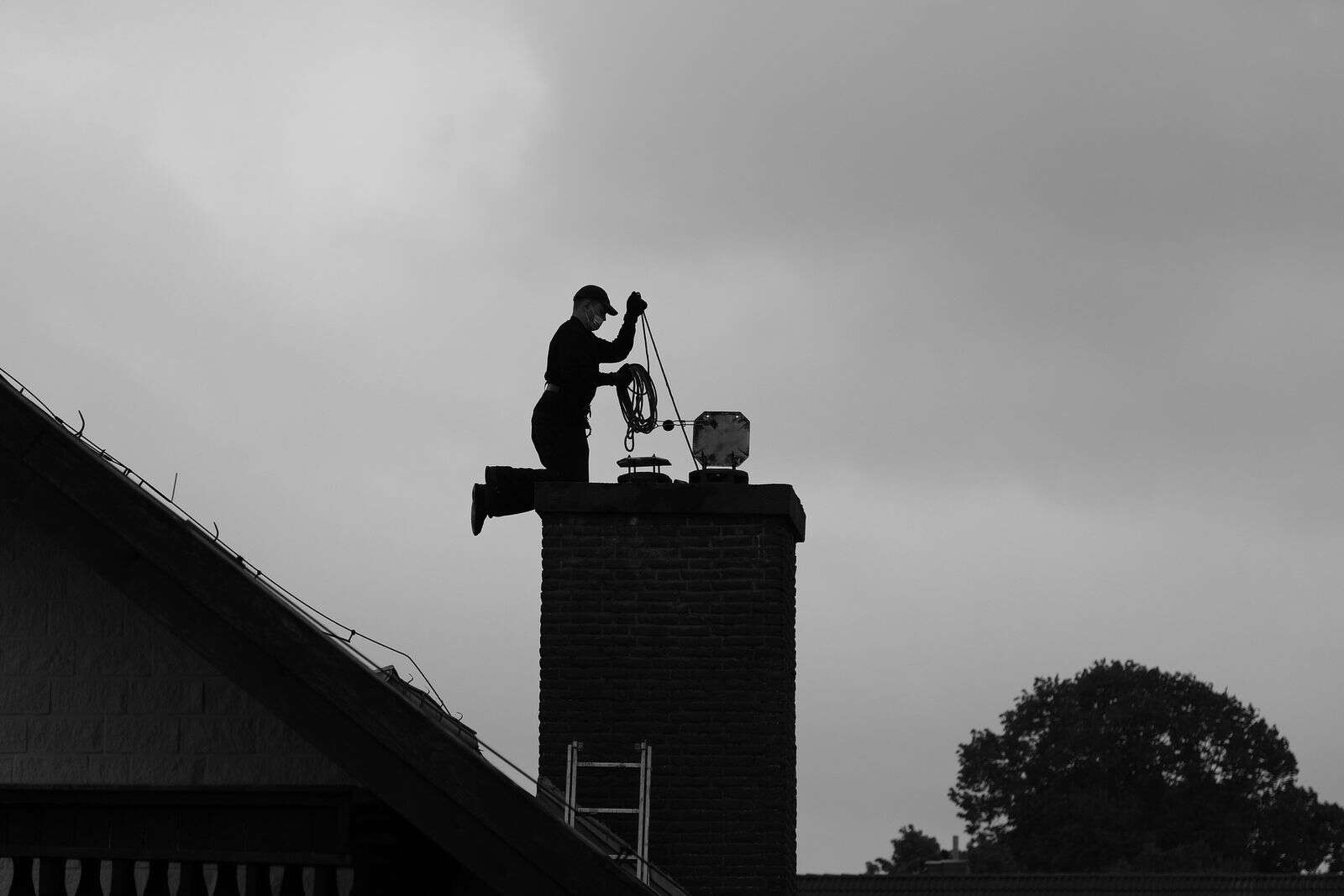 More in Business