Chicago fans in for a treat to celebrate Butler symphony's 75th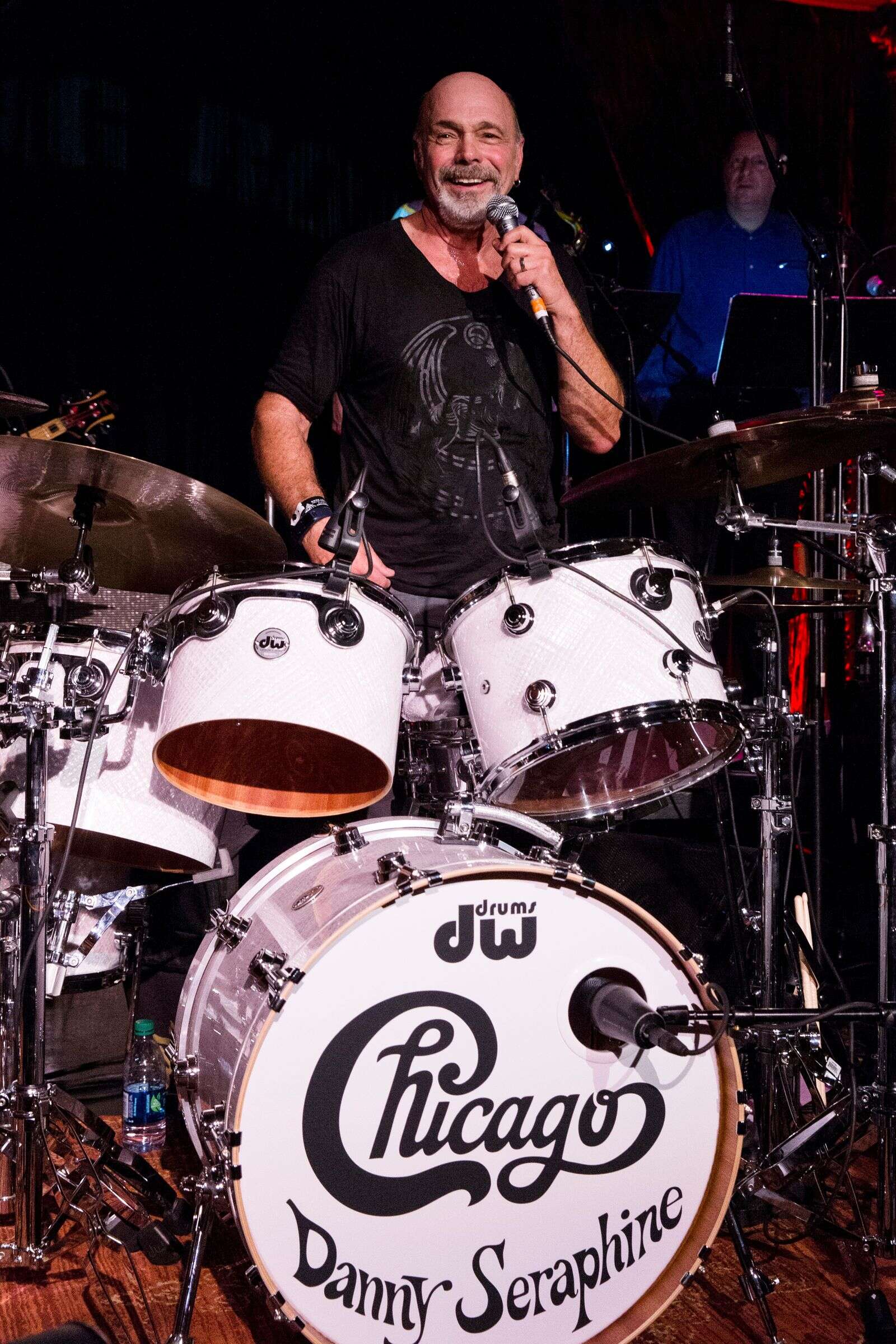 Some may argue the Butler County Symphony Orchestra should have started an upcoming concert at 25 or 6 to 4 p.m., but regardless of that detail, Sept. 9 will feel like Saturday in the park to those who attend.
The symphony is bringing Rock & Roll Hall of Famer and original Chicago drummer and co-founder, Danny Seraphine, to the Big Butler Fairgrounds next Saturday to perform with his band, C.T.A., at "Take Me Back to Chicago."
Accompanying C.T.A. will be 24 musicians from the symphony.
Butler Symphony musicians will play at 4:45 p.m. and Hewlett Anderson will open at 5:45 for Seraphine and his band, which will feature Jeff Coffey, Chicago's bassist and lead singer from 2016 to 2018.
The event, which is the largest ever planned by symphony officials, is being held to celebrate the symphony's 75th anniversary.
Bob Matchett, a retired Seneca Valley School District music teacher and well-known local musician, received a call from Seraphine over the summer asking if Matchett could play trombone in the concert.
"For a brief second, I might have thought 'somebody's putting me on here,' but the conversation became very, very credible very quickly," Matchett said.
Seraphine told Matchett that local musicians he has used in other concerts across the U.S. have not been as prepared as he would have liked, which greatly upset the classic rocker.
"I said 'I can promise you that is not going to be the case here, because we've grown up on this music and we play it a lot,'" Matchett said. "He has very, very high standards, and he was very clear about what he wants and expects from us."
Matchett is a symphony musician, but will play as a paid member of C.T.A.'s horn section at the concert.
He presumes Seraphine got his number from a Pittsburgh musician known to both men who told Seraphine that Matchett was up to the task of accompanying C.T.A.
Distinguished career
Matchett has played for the late Natalie Cole and Tony Bennett, and won a Grammy for an album he recorded with Nancy Wilson, lead singer of the classic rock band Heart.
He has accompanied singer Kristen Chenoweth, been a substitute musician for the Pittsburgh Symphony Orchestra, and was a member of the Glenn Miller Orchestra for one year.
"I've been really lucky," Matchett said.
He played with Scott Anderson of opening band Hewlett Anderson and related that Pete Hewlett was a member of Billy Joel's band for many years.
"If you come to the concert, make sure you come for the opening acts," Matchett said.
He said songs by the Beatles, Rolling Stones, Billy Joel and many other rockers of that era will be played.
"They are absolutely fantastic musicians and tremendously nice people," Matchett said.
He added that many Chicago tunes will be played by C.T.A.
Herb Nichol, marketing director and board member with the Butler County Symphony Orchestra, said the symphony has brought in musicians of note to accompany them during a symphony concert, such as the Broadway stars who sang last year.
"But Danny Seraphine is more along the lines of a pop concert," Nichol said.
He said Chicago started out in the 1960s as Chicago Transit Authority, but the name evolved into Chicago.
Seraphine played off that history in naming his band C.T.A., but changed the acronym to California Transit Authority, Nichol said.
The Fab Four
John Furman, Butler County Symphony Orchestra executive director, said Hewlett Anderson's set list will include two Beatles songs, which will serve as a precursor to Classical Mystery Tour, the symphony's first concert of the 2023-24 season.
Furman hopes those who attend the concert will be enticed to attend a symphony concert as well.
"We want to reach a new audience with the message that orchestras are relevant," he said.
Nichol agrees.
"Symphonies nationwide have evolved so much," he said. "They are getting into more pop music."
Nichol said the goal of the symphony's upcoming season is to expose more people to the orchestra.
"I've been attending the Butler Symphony for 30 to 40 years, and I'm a season-ticket holder," he said. "I still sit there and I marvel at the quality of the music and musicians."
Regarding the Take Me Back to Chicago concert, Nichol said Chicago fans will be blown away by C.T.A.
"They are going to be incredibly impressed with what they are going to be hearing," Nichol said.
He said although Seraphine is a drummer, he composed many of the hits Chicago fans immediately recognize or recall from their high school prom or wedding dance.
"You hear a song and that song takes you back to somewhere in your past," Nichol said.
The bands will play in the grassy area surrounded by the racetrack at the fairgrounds.
Tickets are general admission, and those attending can bring lawn chairs or blankets, or sit in the bleachers.
Tickets are $40 and can be purchased at butlersymphony.org.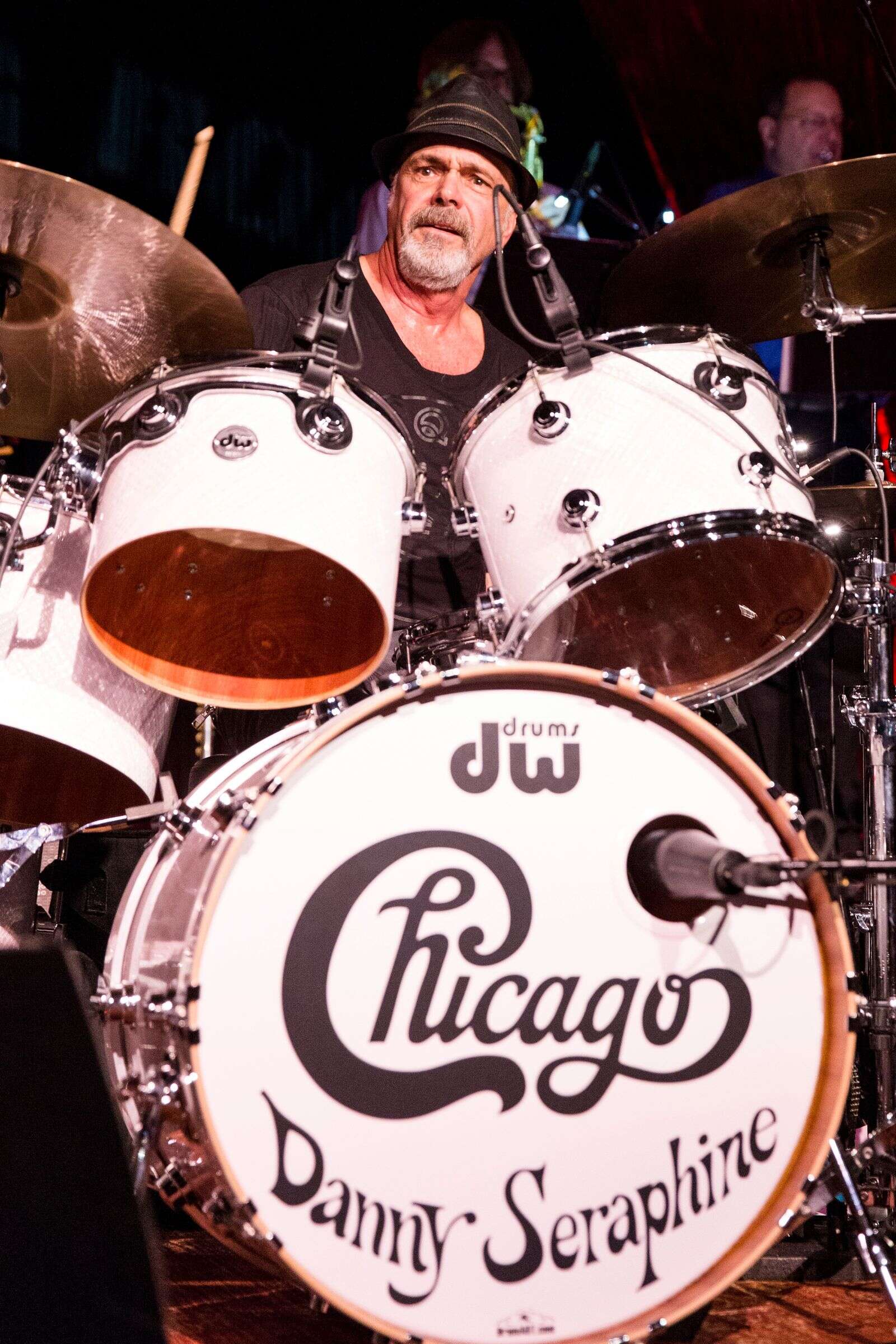 More in Community