Miller Minutes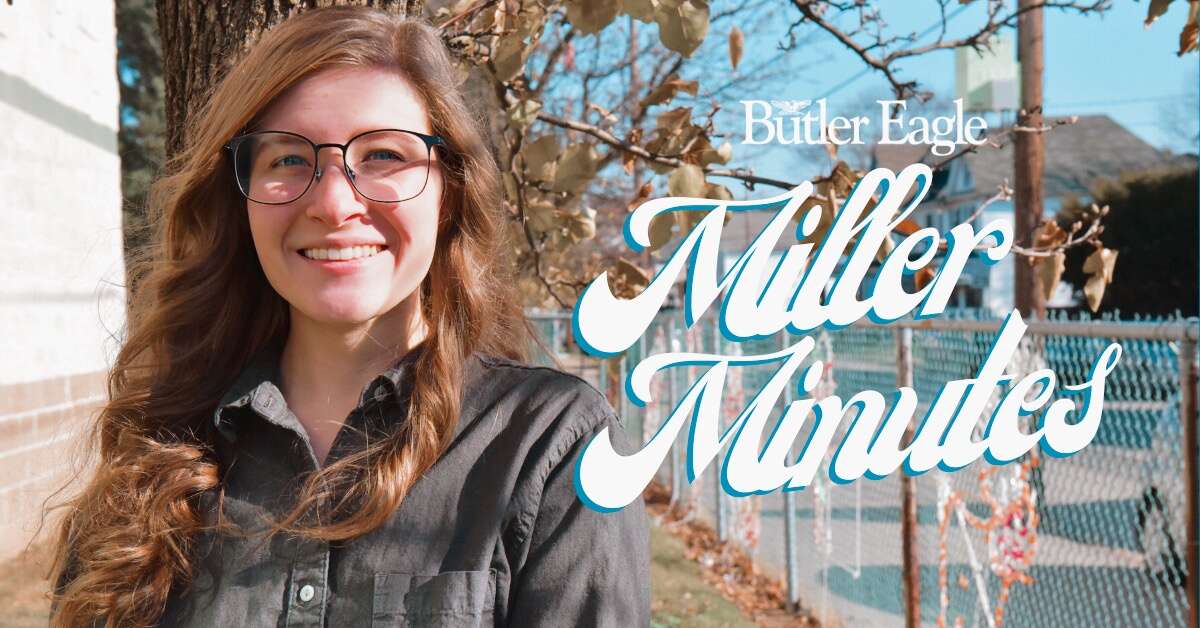 There's nothing I love more than a small town community event.
Butler County municipalities are certainly good for that, especially during the summer. It seems people come out of the woodwork to share crafts, knowledge, food and music with their friends and neighbors.
These simple events create a new level of camaraderie and connection between people, not to mention attract people from the outside world. Often, I find myself making unexpected friends at farmers markets and music events, simply because everyone is happy to be there.
Any excuse for a chance to gather is a good one, in my opinion — and it makes my job easier as a columnist.
These next few months should be chock-full of community gatherings of all types, and a small wave of them are beginning this weekend. See below.
Auditions for the Summer Dramatic's Project's production of "The Little Mermaid" are Thursday, June 1, at 229 Highfield Road, Butler. It is open to all people ages 10 to 25. Orchestra auditions begin at 5:30 p.m., and cast auditions begin at 6 p.m.
The Cranberry Township farmers market kicks off for the summer at 3 p.m. Friday, June 2, in the municipal center, 2525 Rochester Road.
Join friends for Night Disc Golf in Alameda Park on Friday, June 2. Registration begins at 8:45 p.m. Cost is $10, and take your own discs!
The Oak Hills Garden Club is hosting its annual sale at 9 a.m. Saturday, June 3, at the Tanglewood Center, 10 Austin Ave. Admission is free.
Benefit the Center for Organ Recovery and Education and honor the late Jacob Grady at a car cruise from 10 a.m. to 4 p.m. Saturday, June 3, in Adams Township Community Park. There will be music, vendors and plenty of tricked-out rides. The first 100 cars will be admitted to the show with a $5 donation.
At Harmony's plant exchange, take a potted plant to barter for other plants. There will also be annuals, perennials, herbs and trees available for purchase, and an artisan fair. Festivities begin at 10 a.m. Saturday, June 3, at the Harmony municipal building, 217 Mercer St.
A petting zoo, hay rides, food and entertainment will all be at the Penn Township Community Day from noon to 4 p.m. in Harcrest Park on Three Degree Road.
From 3 to 8 p.m. Saturday, June 3, celebrate Women Veterans Day with Robin's Home Food Truck and Rock Fest! Main Street Butler will be filled with food, music and ceremonies commemorating the day.
The Wheels of Steel ARMCO Park Car Cruise kicks off at 11 a.m. Sunday, June 4, at 341 Centreville Pike, Slippery Rock. Admission is free. See cars, participate in raffles and eat yummy food for the benefit of the park.
Auditions for the Comtra Theatre's production of "The Little Mermaid" will be from 7 to 10 p.m. Sunday, June 4. Look up what you need to prepare on the theater's Facebook page, then sign up and show up at the building at 20540 Route 19, Cranberry Township.
Auditions for Hobnob Theatre's production of Shakespeare's "The Tempest" will take place at 7 p.m. Sunday, June 4, and Monday, June 5, at St. Peter's Anglican Church on Jefferson Street in Butler. Audition materials and signups are located on the website, hobnobtheatre.com.
Molly Miller is an Eagle staff writer.
More in Weekend Entertainment